Even the most romantic, love-stuck couples know that Valentine's Day is more commercial than meaningful these days. To underline this, Valentine's Day sales were worth a massive £1.54 billion in 2019, and we expect similar or greater levels of spending this year.
Sales of traditional Valentine's gifts remain paramount, with greetings cards (21% of total spend), chocolates (17%) and flowers (12%) still the most popular items in 2019. Last year also saw sales of several items increase: jewellery and watches (6%), gift vouchers/cards (5%) and nightwear/underwear (4%) were all up on the previous year.
If you're in the retail or restaurant business then you simply must take advantage of Valentine's Day. It provides the perfect opportunity to kickstart your 2020 sales, with the uplift beginning now and running through to the 14th (it falls on a Friday this year) and the weekend beyond.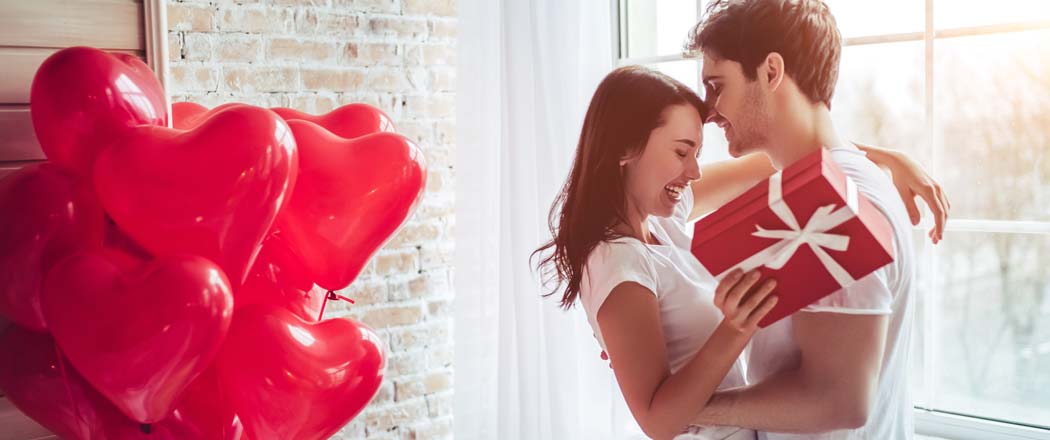 With that in mind, here are our five top tips to help your business make the most of this Valentine's Day:
1. Pique interest with promotions
A competition or a special deal is the perfect way to get you noticed in the run up to Valentine's Day. What could your business offer to entice people? Perhaps a competition to win a romantic meal for two or a special gift for him/her? How about a limited-time offer where you apply a discount on a specific day? It might be as clichéd as a bunch of red roses, but a 'Valentine's Day Special' could work wonders for footfall.
2. Offer excellent customer service
This goes without saying, but make sure your customers receive the best possible experience when they engage with your businesses – whether that's in-store or online. Customers may avoid the bigger names in search of bespoke gifts and experiences, so try and make the customer experience as memorable – and as personal – as possible. The smallest touches often make the biggest impression.
3. Shout about it on social media
Social media platforms allow you to reach a large, highly-engaged audience on a very personal level. Why not start the conversation by posing questions around Valentine's Day, or adopt a suitable hashtag in your posts? If you need a hand we can help by introducing and promoting your business to our massive followings on Facebook, Twitter and other social media channels.
4. Advertise your offering
Whatever your business, you need to tell people about your offering – especially around commercial opportunities such as Valentine's Day. Advertising creates awareness for your business, allows you to target perfect customers, adds credibility to your message and basically amplifies everything else you do. We work with local businesses every day and can devise an effective digital display advertising campaign that targets the kinds of people you want to reach.
5. Get a digital health check
The New Year is the perfect time to review your online presence and ask yourself: is your website optimised for mobile devices? Are you on major social media platforms and directories? Is the information accurate and consistent? Are you easy to find on Google? Our Digital Health Check tool will answer all these questions in just a few clicks. Give it a go – it's completely free to use and only takes a few seconds to return results.
Reach Solutions is your marketing partner
Our commercial solutions ensure your message gets to the heart of the communities you're trying to reach. Whether you are looking for local, regional or national solutions, we can help your business succeed and grow. Click below to get in touch.

Source: Mintel Seasonal Shopping (Autumn/Winter), UK, April 2019