Video Solutions
What if someone made a brilliant video for your business… but nobody ever saw it?
It happens all the time. At Reach we don't just make great video for you and hand it back, we deliver it to over 40 million unique users who visit our regional news websites every day.
We understand our audience – we know what makes then click, watch and share. So, we won't just default to the standard way of telling a story. Why not set the audience a challenge, get someone to review your offer, create a "how to" or explainer, maybe give customers insight by going behind the scenes or just let great pictures do the talking. Whatever your business, there's a creative approach that suits your message and your customers.
From a single video to a complete campaign, we can build a package that includes online sponsored content or leverage our huge social audience. Placing video within the context of content marketing means it can be more creative and more impactful than standalone video from any other production company.
We do everything from quick two hour shoots and newsy PR pieces right through to full-blown corporate production for events, exhibitions and conferences. And no-one else has our national coverage with presence in all major UK regions.
Have a look at some of great videos we've produced for our clients, below…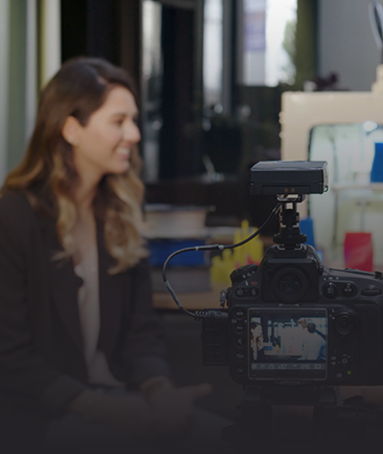 52% OF MARKETING PROFESSIONALS WORLDWIDE SEE
VIDEO AS THE TYPE OF CONTENT WITH THE BEST ROI
Source: Hubspot 2019