Reach Ad Manager
Reach Ad Manager is the brilliant new way for businesses and agencies to connect with customers across the UK.
It is now easier than ever to share your message and reach up to 38 million people every month using Reach Ad Manager.
Reach's new self-serve digital advertising platform is designed to remove any barriers that stand between advertisers and our huge online audience.
If you're a small-to-medium business or agency you can use Reach Ad Manager to easily create your own campaigns, with no calls or emails involved. Then, just sit back and watch as your ads appear on the Reach online network within 48 hours. It really is that quick and easy – do-it-yourself advertising!
Why use Reach Ad Manager?
Our number one focus is to make life easier for our advertisers, and Reach Ad Manager supports this in the following ways:
FULLY SELF-SERVICE
No calls or emails required. Set-up and manage ad campaigns yourself – with access to a live chat should you require support.
QUICK AND EASY
You can book campaigns whenever you need to, then relax as your ads appear on the Reach online network of local and regional news brands.
COMPLETE CONTROL
See live data for your campaign performance, adjust your targeting, add a new creative or pause campaigns as you see fit.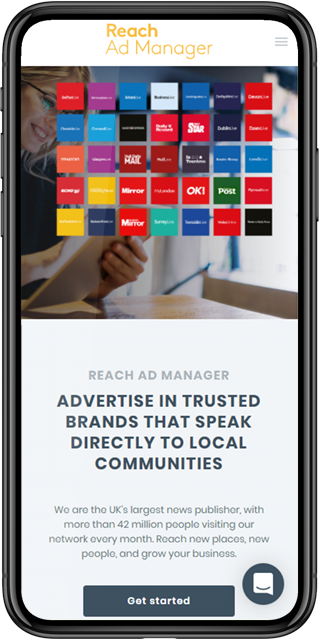 Reach new places, new people
Not only does the platform provides direct access to the 38 million people who visit our online network every month, but there are a multitude of options available to target relevant audiences based on location, demographics and other factors.
Advertisers can also set their own budget and schedule, and once the campaign is live, you're able to monitor results and adjust as required using a real-time dashboard. For example, you can A/B test different creative and targeting strategies to see which generates more views and clicks, and shift budget to the strongest performers.
Reach Ad Manager is totally secure. It's powered by DanAds, which is also used by Bloomberg, Expedia, Trip Advisor and many other leading brands.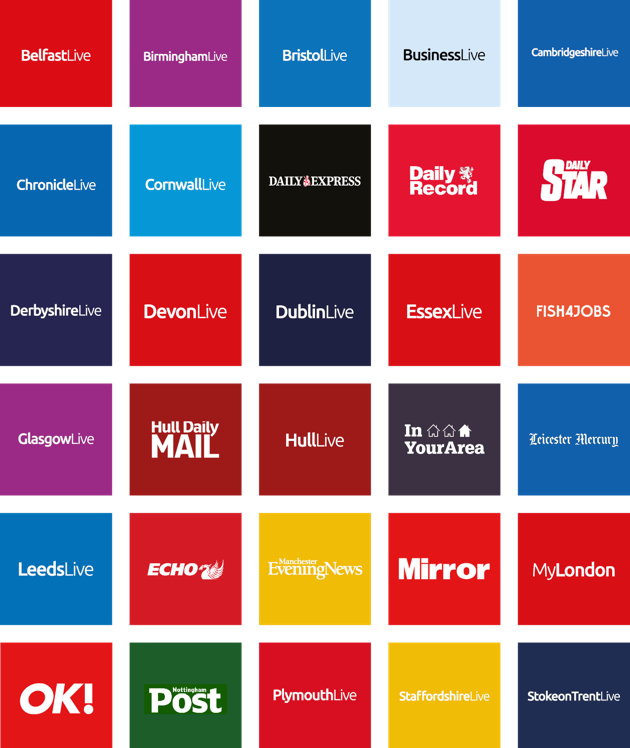 Please select a solution from the
options below to discover more.