Programmatic Advertising
Intelligently target prospective customers...
Sounds complicated, right? Not so. Programmatic advertising simply means buying advertising space using an automated process. You select the type(s) of target audience(s) you wish to reach and computers 'bid' in real time for the relevant ad space on your behalf.
In short, programmatic buying helps you build more targeted online campaigns and maximises your ROI.
The best part: we have a crack team of traders who'll grab the digital ad space required to realise your objectives.
We collect key user data from multiple sources and use our data management platform to segment, profile and build audience segments. Campaigns are then delivered via our 'demand-side' platform which is controlled by our in-house 'trading desk'.
Programmatic doesn't need to be problematic. Contact us now to discuss this powerful advertising solution with our experts. Or for more detail, read our quick guide to programmatic advertising.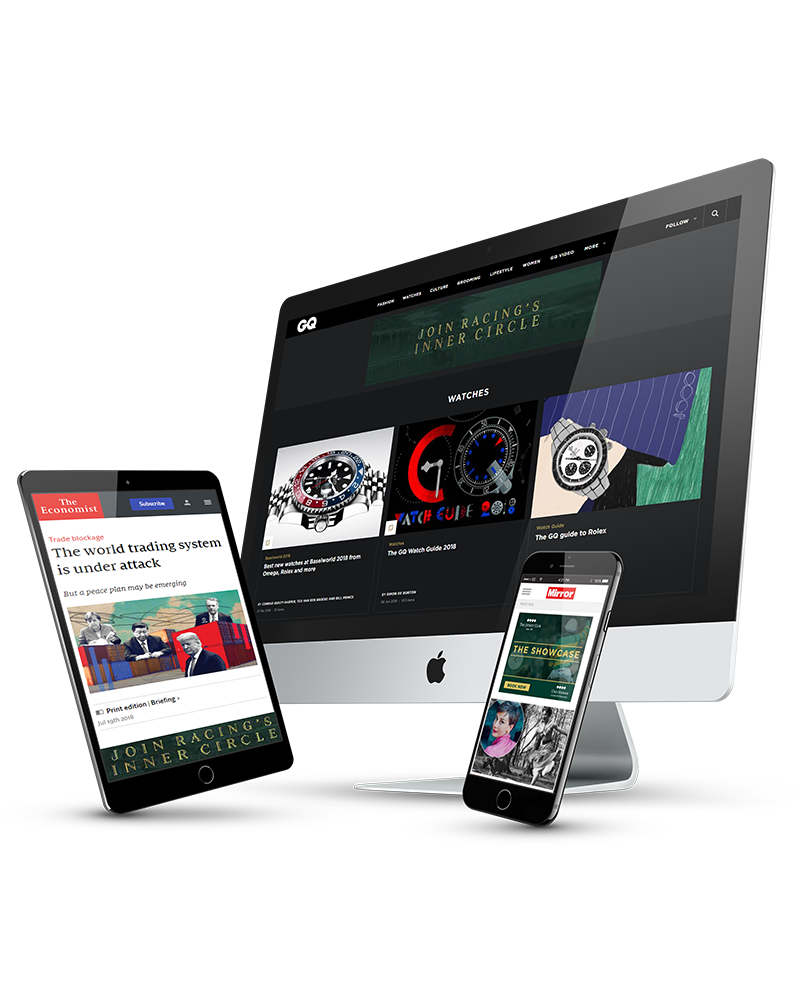 Please select a solution from the
options below to discover more.