The UK's leading destination for trusted local news and expertise
At InYourArea.co.uk we gather trusted local news, information and expertise in one place, making it easy for local people to find everything they need to know about the areas that matter to them.
With a mix of trusted regional news sources and local knowledge, we make sure everything we share is balanced, honest and useful. It's all part of our mission to help people discover the richness of the community that's right on their doorstep.
The people that trust, rely on and vouch for InYourArea are your potential customers… let us connect you with them.
Why advertise with us?
Our advertising solutions provide local businesses with a great opportunity to reach our online community. Here are just some of the reasons why advertising on InYourArea.co.uk works for businesses:
TARGETED
We know where are users are. You know where your customers are – we can connect you with them
TRANSPARENT
We provide 24/7 access to performance reports, giving you complete visibility of your results.
TRUSTED
We're proud to be part of Reach, home to the UK's largest network of trusted newsbrands.
To find out more about our advertising solutions click here.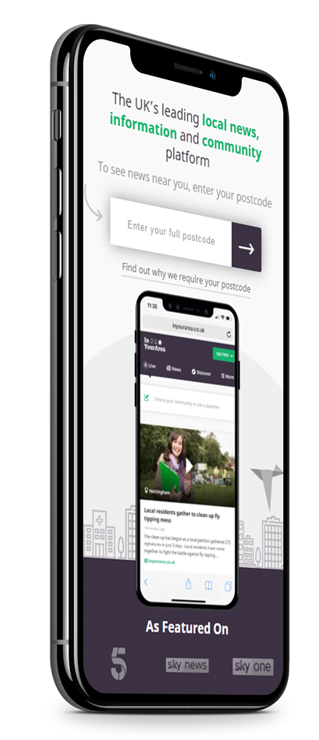 Business Membership
Unlock your business's ambition and be seen every day by in the areas you serve, giving you access to 1000s of potential new customers.
By investing in an annual Business Membership you'll have high visibility in your chosen areas, featuring prominently in the our live feed, email newsletters, local services section and directory search results.
Your business profile can be found when local people are searching for your products and services, and gives you the opportunity to not only showcase what you can offer, but build trust with people who reside in your local area.
To find out more about Business Membership and pricing click here.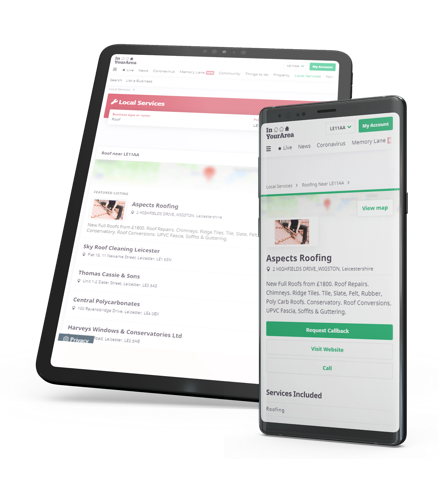 GeoFlex
Whether you want to shout about a special offer, a new shop opening or simply drive customers to your website, we have simple and affordable options to connect you with the communities that matter, using GEOFLEX – our new outcode based targeting technology!
How do GeoFlex adverts work?
GeoFlex are an improved way to target specific areas on InYourArea. Instead of using a radius around a central postcode, you can select the outcodes your customer would like to target.
Prices are based on the number of users in these outcodes e.g. WR14
Where will these adverts appear?
IYA feed
The properties on the 'Homes Near You' section
The events on the Things To do section
The community posts on the community section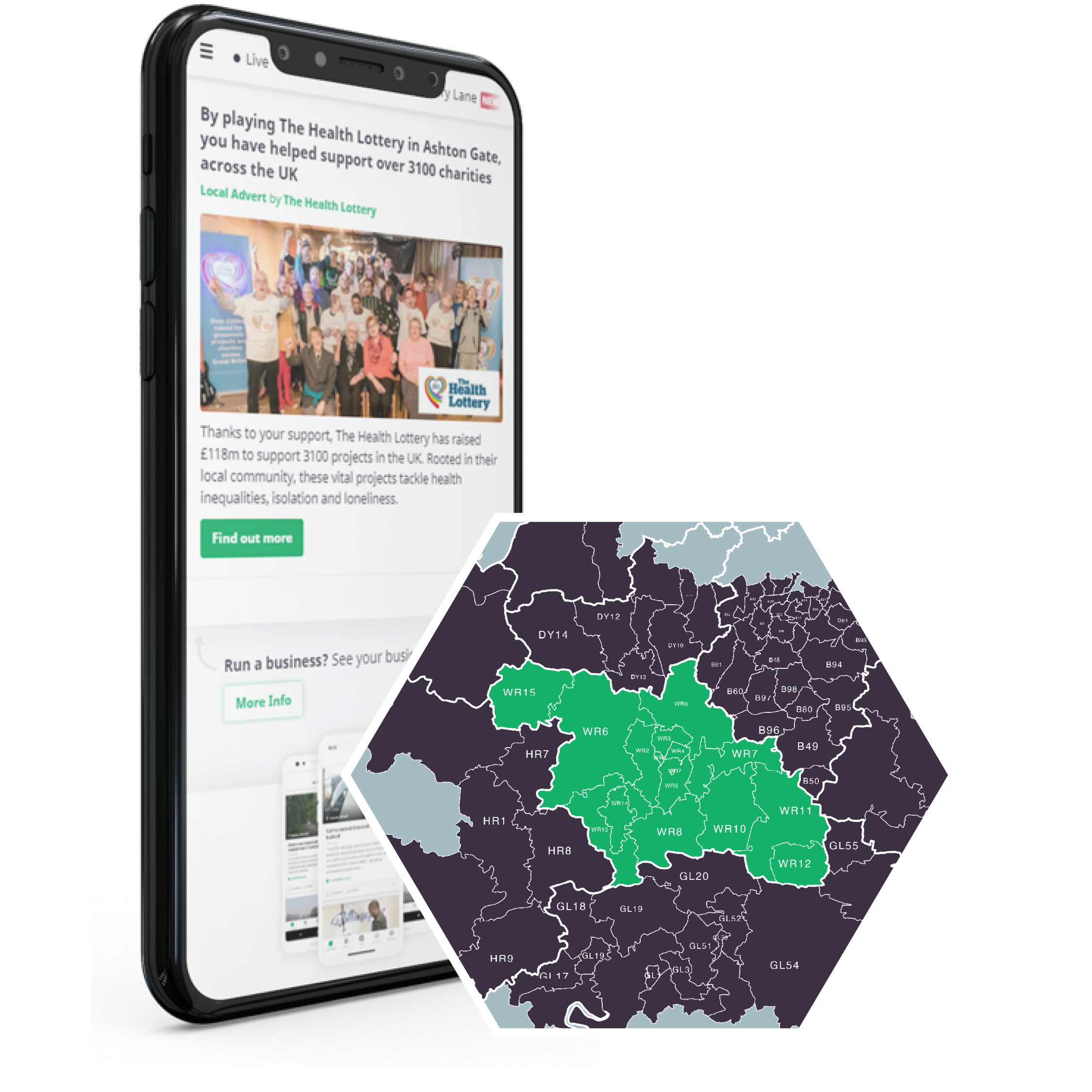 Recruitment Advertising
Extend the reach of your recruitment advertising. Through our partnership with Fish4, we connect local people with local jobs, making it easier than ever to ensure your vacancies are seen by the right people.
By including InYourArea.co.uk in your recruitment activity, you can reach a new audience that's local to you, ensuring your role is seen by people in your community.
By connecting local people with local jobs, we can help get more people to apply for your role and ensure you drive applications and maximise your opportunity to recruit local talent.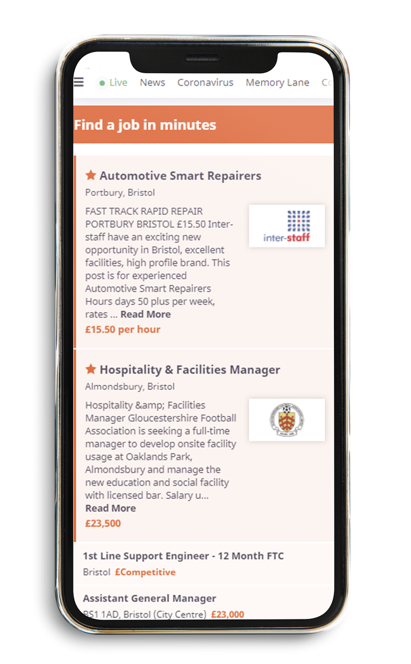 Property Sponsorship
Align your brand with property content in your areas with our Property Sponsorship solution. We'll give you exclusive sponsorship of the outcodes that you want to dominate so you can 'own your area'.
We'll build your brand and drive valuation requests, helping you get ahead of the competition. Your properties will be given priority in search results, appearing before any other agent's properties when users are searching for local properties.
You can also leverage the power of Reach, allowing you to engage with potential customers whilst they're reading property content through their trusted local newsbrands.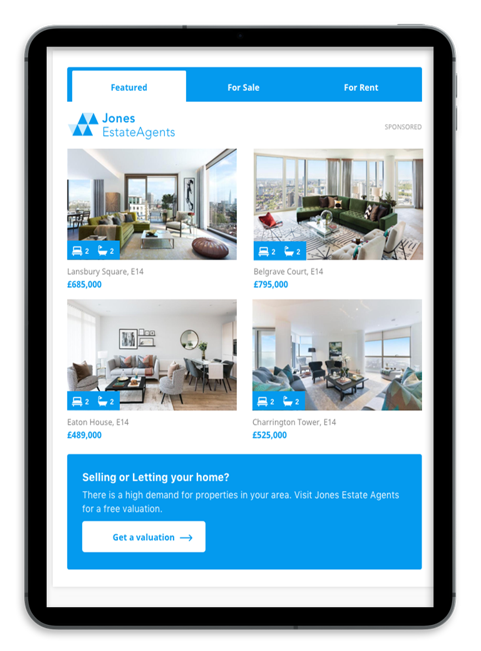 Please select a solution from the
options below to discover more.