BusinessLive
Introducing BusinessLive, the latest addition to the UK's most visited news network.
BusinessLive consolidates expert business content from our leading national, regional and local news brands, onto a single destination site. It carries the most timely, lively and detailed coverage of local business markets and nationwide sectors.
Our content covers both market and geographic sectors, mainstream and niche industries, independent traders, entrepreneurs, and start-ups. Our business journalists command great respect amongst loyal audiences in print, and now BusinessLive allows us to better serve audiences who prize our informed business news and coverage wherever they are.
BusinessLive is the ultimate platform to host influential and unrivalled exposure for UK businesses.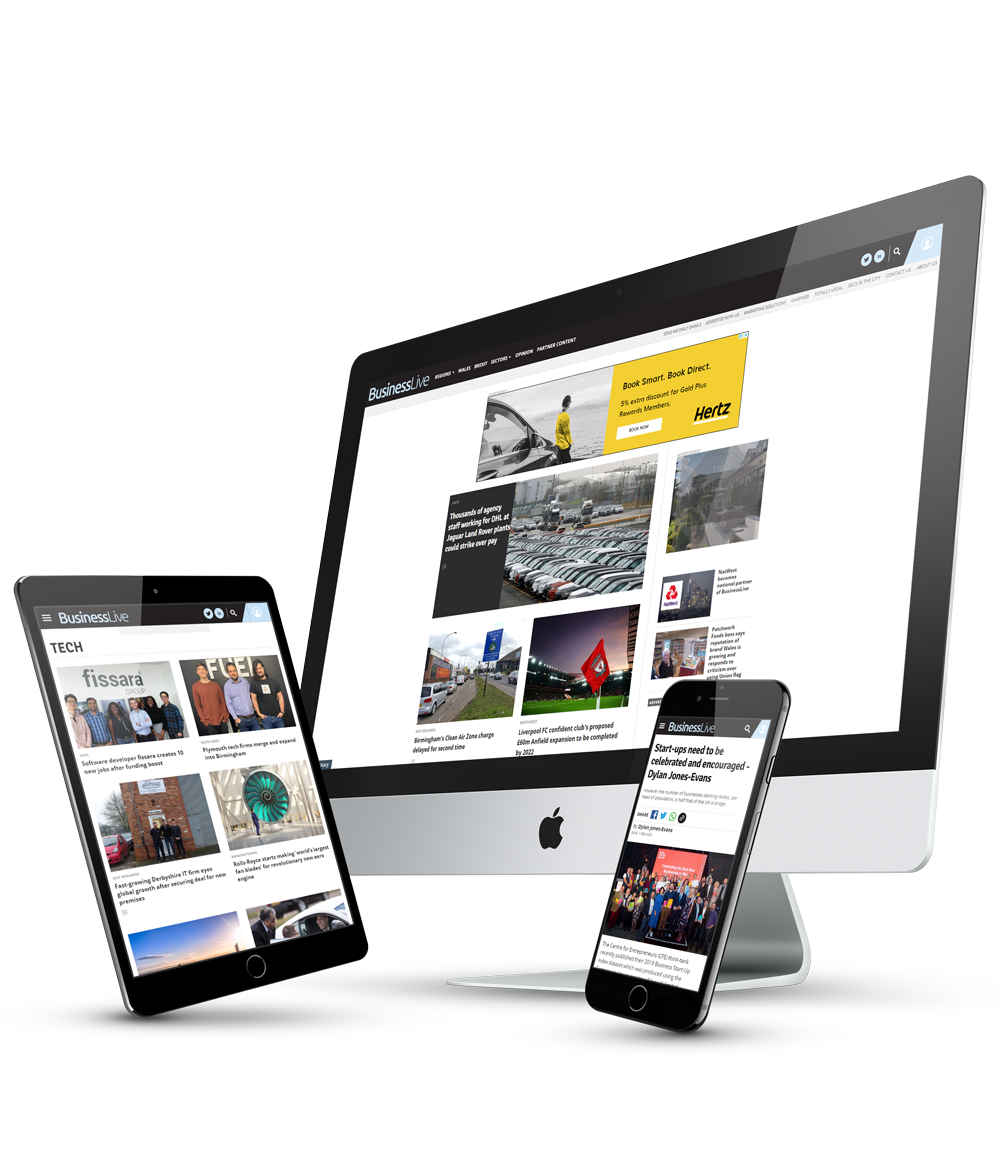 Advertising solutions
We have plenty of ways you can promote your business on BusinessLive.
Why not associate your branding with a specific business category of your choice, or add it to our national section email newsletter that goes out every week?
You can also advertise on a targeted content article about your business – it's the ultimate takeover and the perfect way to make a lasting impression.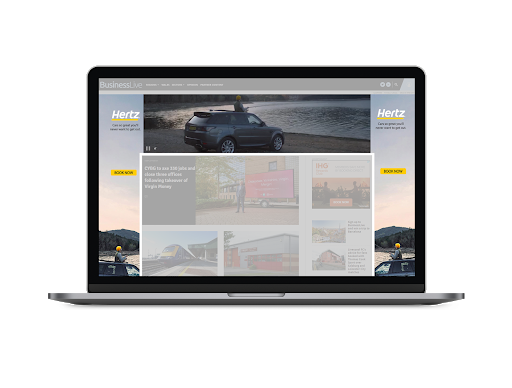 Sponsorship opportunities
Make BusinessLive work for you with our sponsorship opportunities.
Our 12-month packages include brand association on the main homepage, category homepage or regional homepage across desktop and mobile, plus optimised content articles, Q&A columns with your business, social media campaigns, millions of custom digital display ad impressions and much more.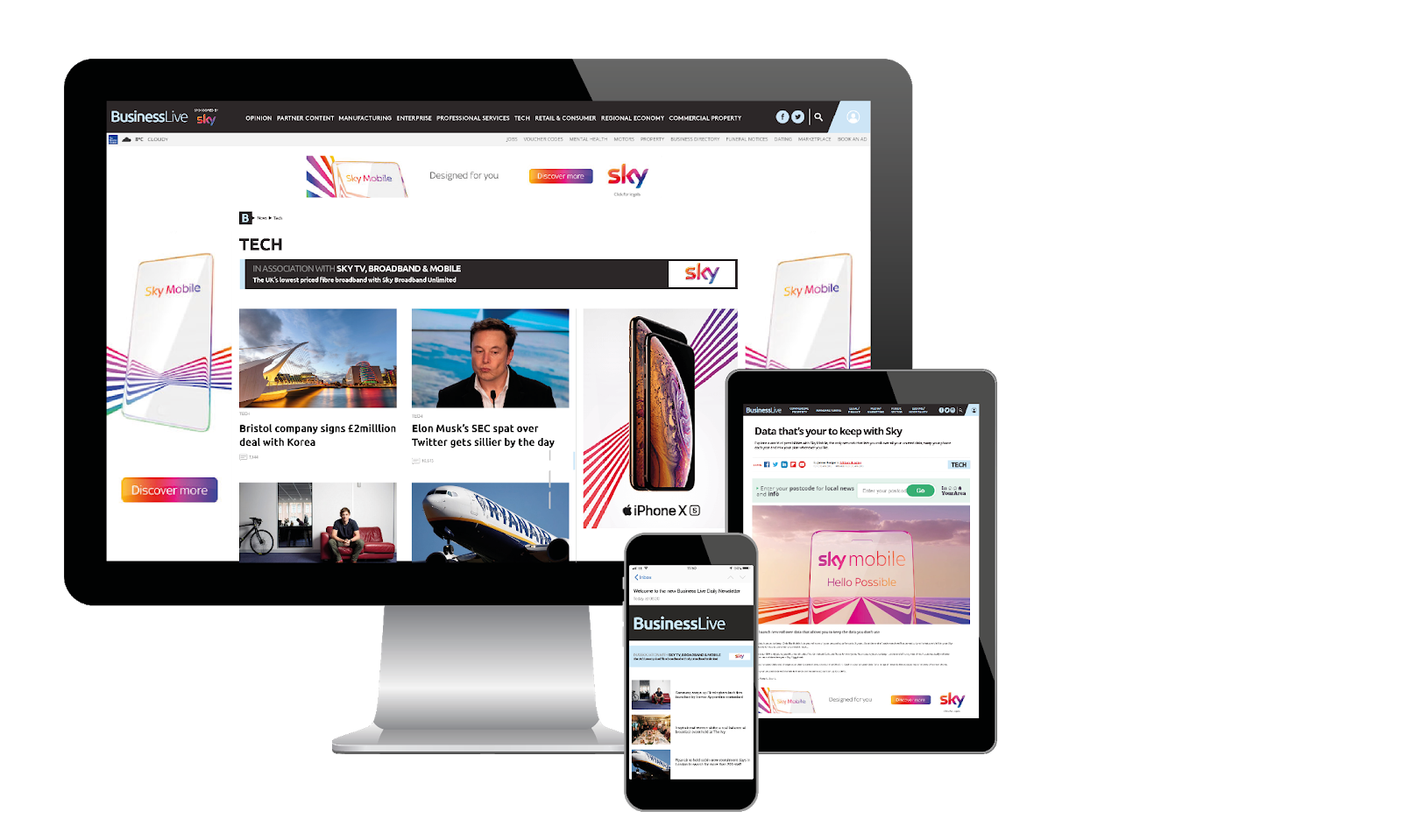 Content marketing packages
With prices starting from just £500, content marketing is a cost-effective and highly-engaging way to promote your brand.
Our commercial content team will research and write a bespoke article about your business and then drive traffic to it via boosted Facebook posts, geo-targeted native ads and promotional tweets to further increase engagement.
Content marketing reinforces the potential for more impacts because the content never feels 'forced'. It is NOT your traditional advertorial article, where the content is gushing and glowing and which many readers judge as untrustworthy. Rather it is helpful, informative content that's of genuine benefit and enjoyment to the reader.
People love to spend time with a good story and content marketing delivers that experience. Unlike standard press releases, the content is researched, targeted, creatively-compiled storytelling, subtly communicating with the reader and built on a strong brand message. Studies have found that, on average, consumers engage with this kind of content for up to eight times longer than traditional rich media advertising.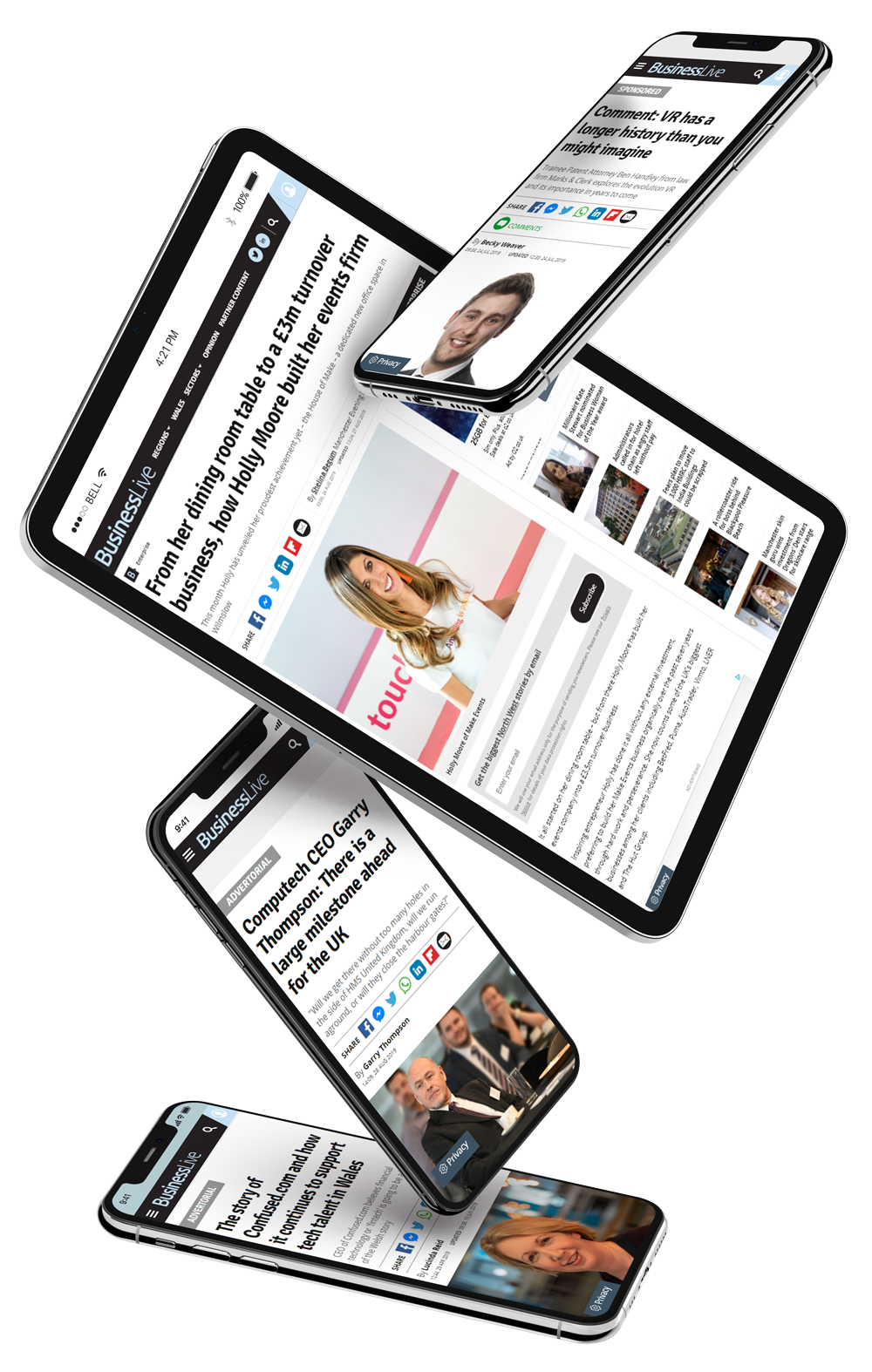 Email Newsletter Advertising
Make your brand's message travel faster with two primary positioned ads from £150. Introducing the high-impact email ad unit that can't be missed.
Email has long been a method of digital marketing used for lead nurturing and communication, similar to display retargeting. You'll feature in both ad positions on our newsletter.
Sign up to the latest business news with BusinessLive. Whether you want daily regional or national updates or weekly sector updates, our content should be part of your routine.
Sign up today by clicking here
To discover more about how BusinessLive can support and promote your business hit the button below and get in touch.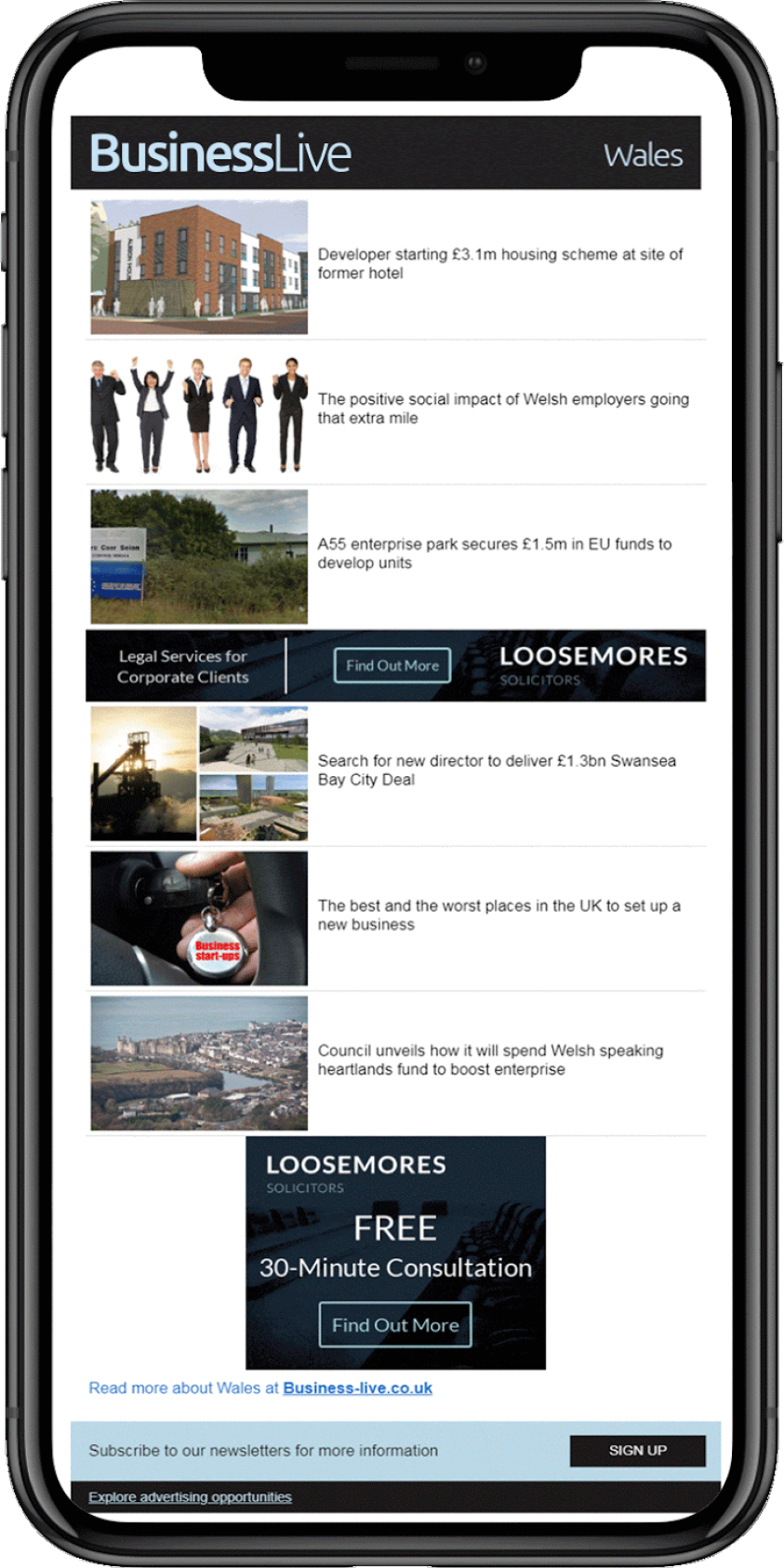 Since launching, more than 3.8million
users have visited BusinessLive
Source: Google Analytics | Jun 2019 – Dec 2019
Please select a solution from the
options below to discover more.