Independents' Day UK is a campaign that exists to support and promote independent retail businesses across the UK all year round, but with an annual focus on July 4th: 'Independents' Day' itself.
Independents account for something in the order of 65% of the approximately 290,000 retail outlets in the UK and are at the heart of local communities throughout the country.
independent retailers offer choice, diversity of product and service, tradition as well as innovation, and a more personal service to customers. they are also job creators and contributors to local and national economies. and with retail spending under pressure, never have they needed our support more.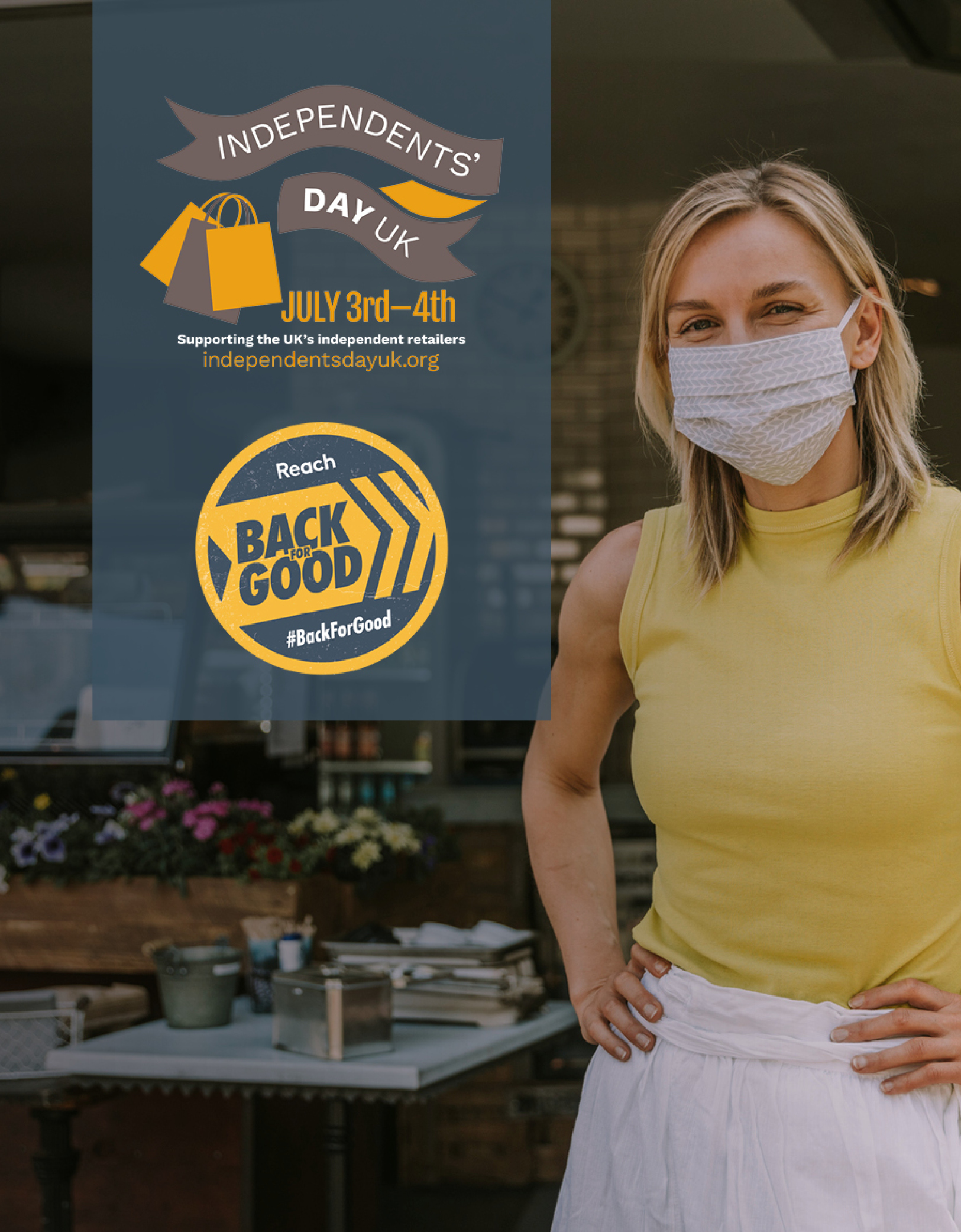 At Reach, we're proud to be supporting Independents' Day as we continue to provide advertising discounts to all independent businesses as part of our ongoing #BackForGood campaign.
Take advantage of our limited-time offers on marketing solutions that will attract and engage new customers, from only £100.
Visit our Independents' Day page and fill in the form. We'll call you for a quick chat so we can better understand your individual requirements and suggest the best solutions to use from those listed below.
| 25% OFF Online Advertising
| 4 FOR 3 Content Marketing
| 75% OFF Landing Page & Video
| 4 FOR 3 Facebook Ads
| 2 FOR 1 Print Advertising