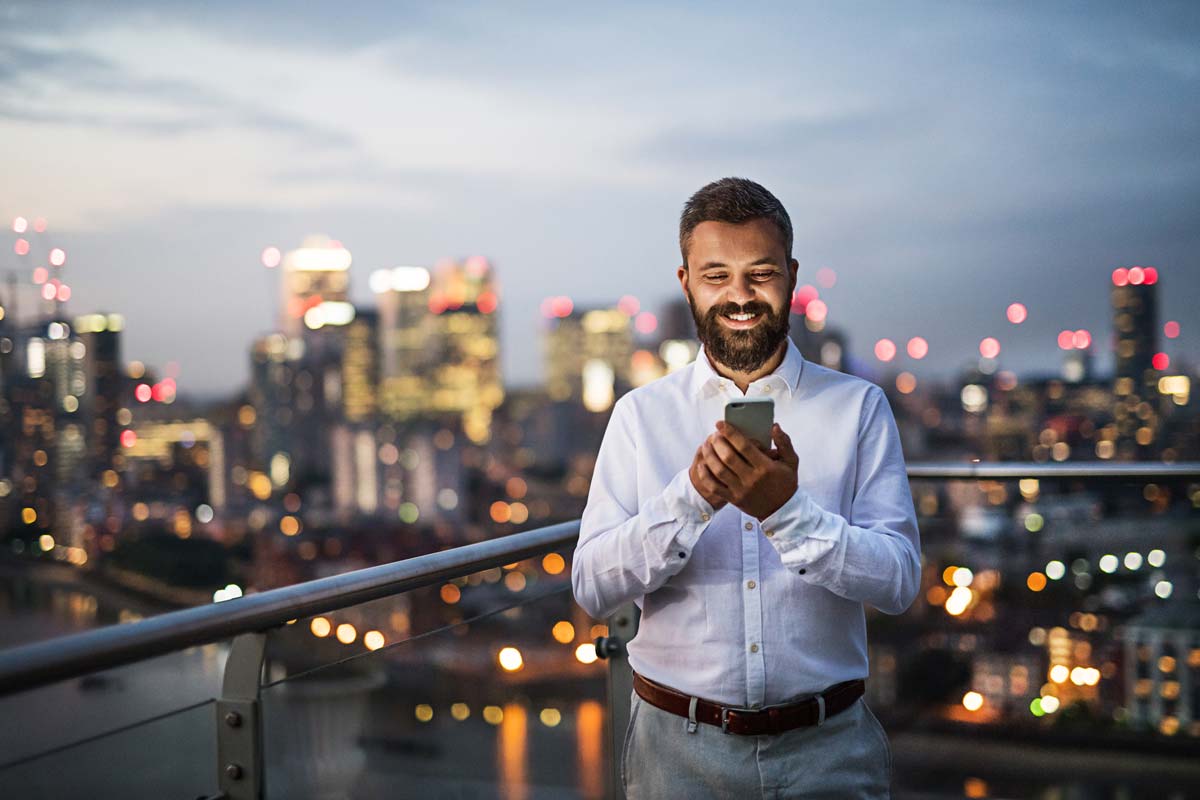 New Year, New Marketing: Be trendy in 2019
Familiarise yourself with the latest digital trend predictions.
The world of web marketing moves forward at a rapid pace. Last year saw the rise of influencer marketing, live videos and Google's new Ad platform, so what can we expect to see become the next big thing in 2019?
As we settle into the new year, here's a selection of our digital trend predictions for the next 12 months. Which of these opportunities can your business capitalise on now, or work to in the future?



1. Rise of the chatbots
Instant messaging is prevalent on smartphones, and with mobile phone sales on the increase [Matt King, Mintel, 2018], marketers are now using 'chatbots'. These are programs built to automatically engage with received messages and they're perfect for mobile phones, creating another consumer touchpoint that works in any industry. This digital trend is at the forefront of 2019; Uber already allows users to instant message a chatbot, making it easier and quicker to request rides. Marketeers are now using these bots, creating a quick and convenient touchpoint for potential leads.
2. Programmatic not a problem
Although programmatic advertising has been around for some time, only now has its popularity significantly increased. Instead of utilising one brand message to a broad audience, your business can now tailor messaging, at scale, to nurture customer relationships on a 'one-to-one' basis. As a consumer yourself you may see a programmatic advert for a product or service you like on more than one relevant website you visit. All you need to know for your business is that better targeting offers the opportunity for a better customer experience, which in turn drives revenue and ultimately brand loyalty.
3. Great personalisation
Basic personalisation is what we achieved in 2018. Knowing what your customers want to buy before they even know it, makes great personalisation. It's tough to do, but worth it. Netflix has already jumped on this trend by recommending programmes based on what the consumer watched previously. Personalising your marketing provides an interaction to get your consumer to where you want them, quicker and faster. The consumer feels understood and a connection is built between your business and them. However, Matt Hill, Technology Analyst [Mintel, 2018] notes the importance of personalising your marketing without your customers feeling your business knows a little too much about them.
4. Getting visual
Google Lens is Google's image recognition platform. It enables users to upload a picture of anything from a business card to a painting to find out more about it. In 2019 consumers will not only find searching by image quicker, but it will deliver more accurate results. As the value of the digital advertising market continues to grow [Andrew Moss, 2018], a number of new ways to search will emerge, meaning that your business has additional opportunities to be found.
5. Getting verbal
Voice search plays an important role in providing all the relevant information that users are searching for through audio content. Andrew Moss's research from Mintel [2018] suggests 13% of people own a voice-control speaker, and as the number of errors by Alexa, Siri and similar assistants reduces, the predictions for using voice search will increase to 50% by 2020 [ComScore, 2018]. Smart speakers only communicate the first few results of a search as determined by a specialised algorithm. Therefore it is vital to ensure your company's online presence is prepared for voice search.
Reach Solutions is your marketing partner

To align your business with the latest digital trends, contact us to kick start your marketing plan for 2019.