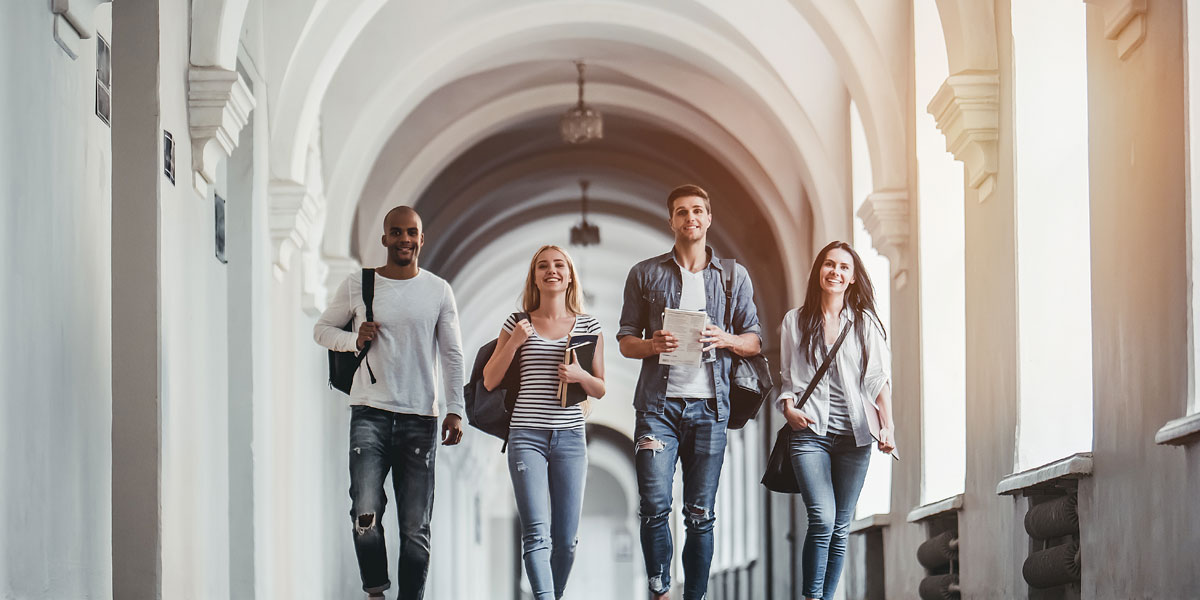 Education: Celebrate your success with our results day solutions
There's no better time to showcase your school or college than during August, when the national focus falls on students anxiously receiving their exam results.
To capitalise on this opportunity we've put together a special Results Day package which provides the perfect opportunity for you to highlight the successes of your students, while also promoting your establishment to young people and the important people in their lives who help shape their futures.
A significant and engaged audience
Our editorial coverage of exam results always proves popular. In 2018 it was read by 1.3m users across our network, resulting in 1.5m page views. The content was engaging, with an average time of 4m20sec spent viewing – one minute longer than for all other content for the same time period.
You can take advantage of this huge, engaged audience by promoting your establishment as part of our editorial coverage. Here's how.
Our results day package
Our package is specially designed to show the passion of your teachers and students. The cornerstone of the package is a highly-engaging feature written by our editorial team. These features read, feel and look just like a typical article or social post and they're the perfect way to connect with young people looking to take their next steps in education.
Publishing high quality content is what we do everyday so you rely on our editorial experts to tell the story of your 2019 results day.
Here's a selection of education features that were published during the GSCE and A-level results period last year: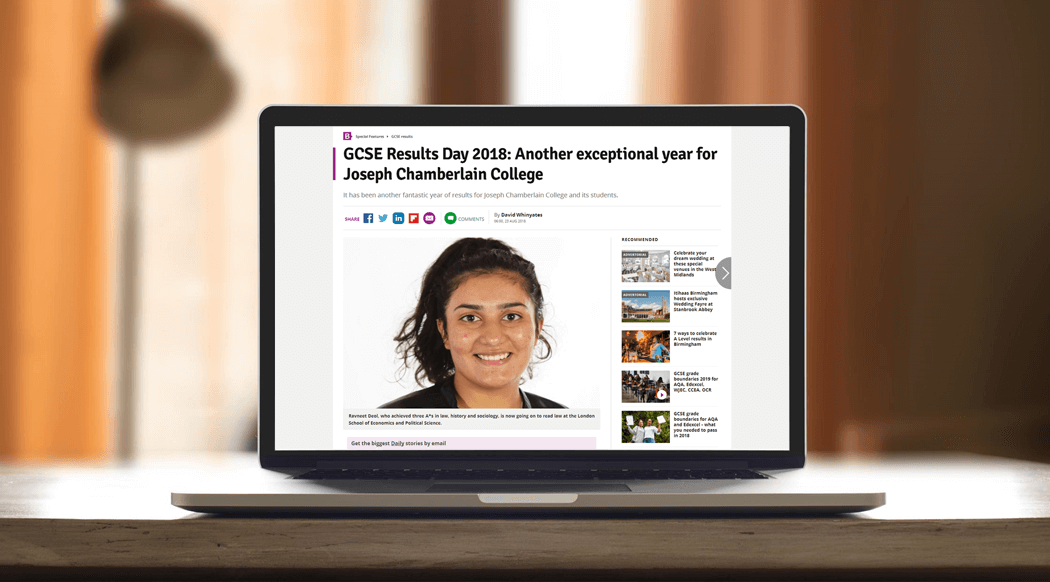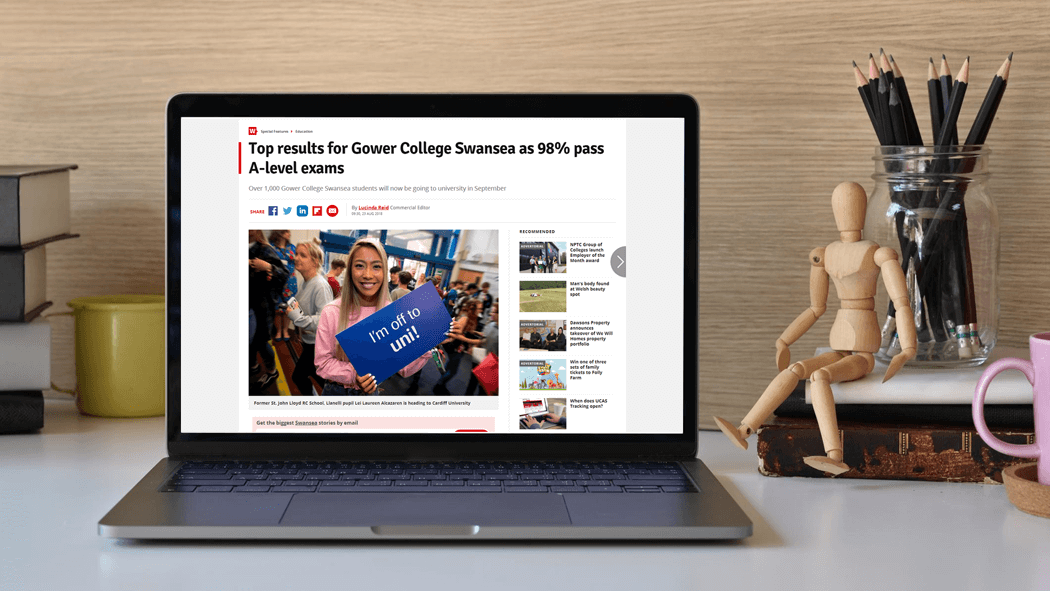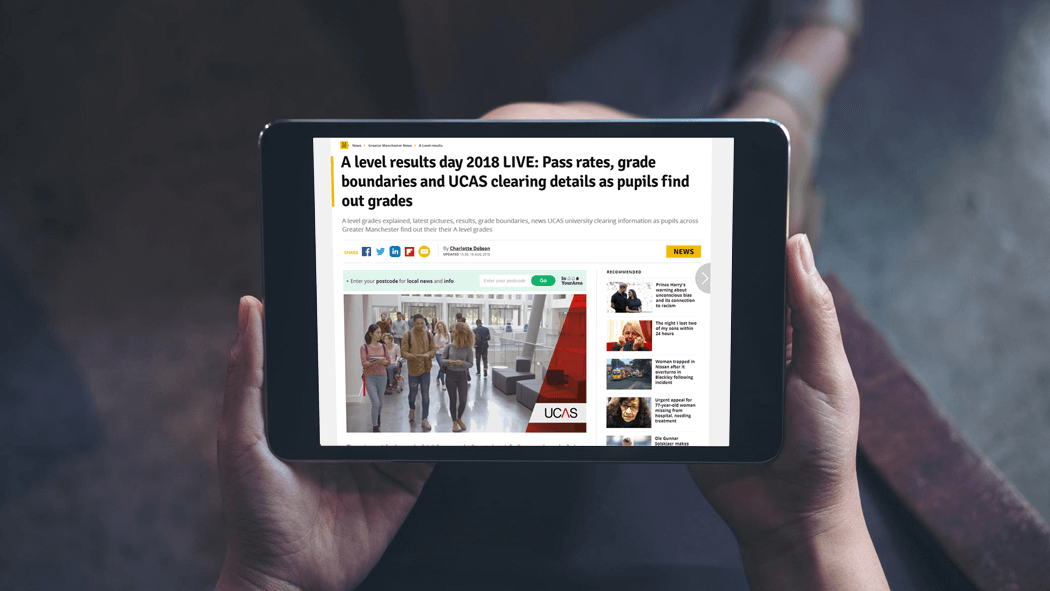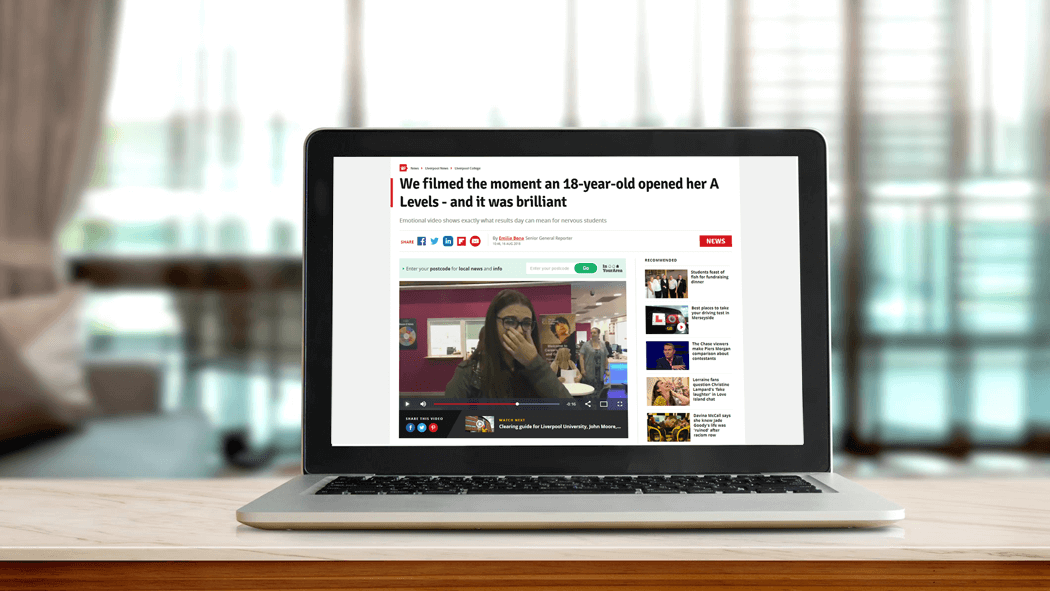 Enhanced options
In addition to our bespoke editorial offering, the package can also be enhanced to include video content. For example, we could take a video tour of your establishment, led by a teacher or star pupil, or do a Facebook Live broadcast as your students open their results.
Of course there are also options to advertise in high-impact positions alongside our coverage, as well as various sponsorship options. You could sponsor our live results blog, for instance.
Whatever your objective, we have the audience, products and in-house expertise to make it happen – all under one roof. Get in touch below to start the ball rolling – but don't delay as this package has proven extremely popular in the past and gets booked up quickly!

Reach Solutions is your education partner
We have proven experience in the education sector and can connect you with future learners using a range of effective advertising and content marketing solutions, across digital, social and print.
Contact us to request a callback and we will be in touch to discuss how we can help you meet your objectives.
Source: Google Analytics, May-Sep 2018