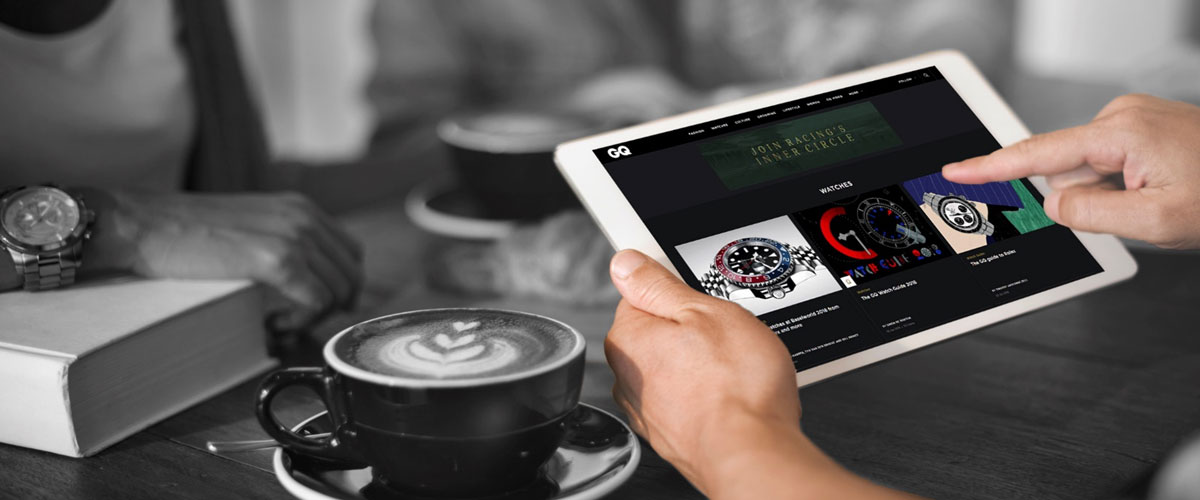 A quick guide to programmatic advertising
Although programmatic advertising has been around for some time, only recently has its popularity significantly increased. We regularly receive queries from customers about programmatic advertising: What is it, and how can it benefit my business? Here we answer those questions and clear up any confusion.
Programmatic advertising basically means buying and selling advertising space using an automated process. The client selects the type(s) of target audience(s) they wish to reach and computers 'bid' for the relevant ad space on their behalf.

How it works
That's the overview, so how does it work in practice?
Firstly, data on individual users is collated from their behaviour on the internet. Demographics, ages, interests can all be established from what websites users visit, what content they read, products they've purchased and the social media platforms they use.
Advertising campaigns can then be shown to this campaign audience on websites within the Reach network or thousands of other websites that your target market will engage with. This ensures we reach your target audience on the right device at the right time.
This programmatic pyramid provides a little more detail.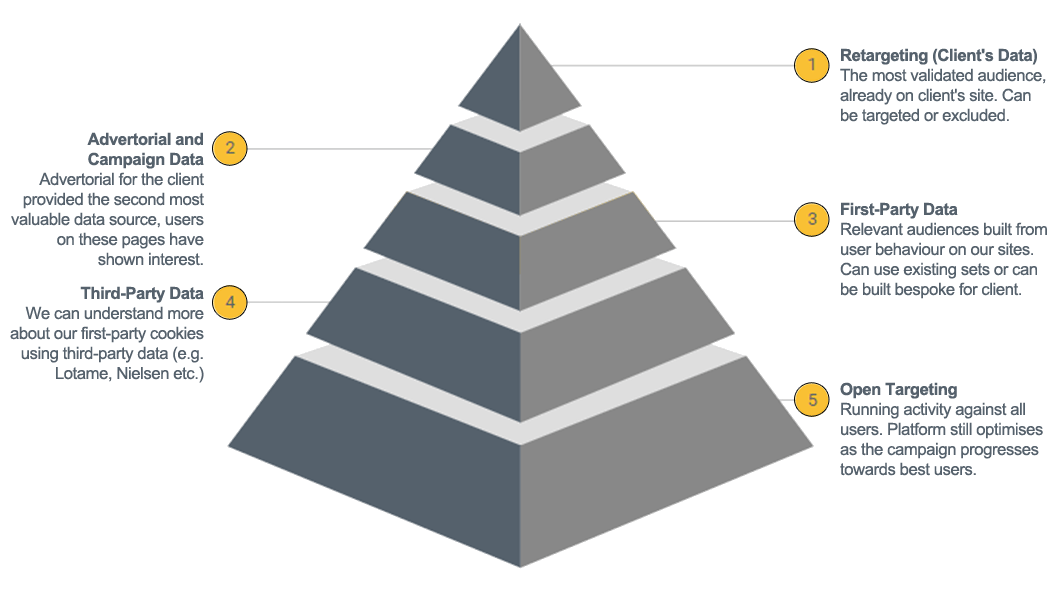 Why choose programmatic?
In effect programmatic buying helps you build more targeted online campaigns and maximises your ROI.
Instead of utilising one brand message to a broad audience, your business can tailor messaging, at scale, to nurture customer relationships on a 'one-to-one' basis. As a consumer yourself you may see a programmatic advert for a product or service you like on more than one relevant website you visit. All you need to know for your business is that better targeting offers the opportunity for a better customer experience, which in turn drives revenue and ultimately brand loyalty.
Need a helping hand?
Programmatic doesn't need to be problematic. Our Trading Desk solution is one of the easiest and smartest ways to buy programmatic advertising. It's staffed by skilled traders who'll grab the digital ad space required to realise your objectives.
Your ads will then be displayed across the Reach network and various external sites, and conversions are driven to your website through retargeting. Contact us now to discuss Trading Desk with our in-house experts.

Reach Solutions is your marketing partner
We work closely with SME clients and agencies to create strong and meaningful connections between our valuable audience and your business or brand.
Please Get in touch to discover how we can help you target customers through effective prospecting and remarketing.