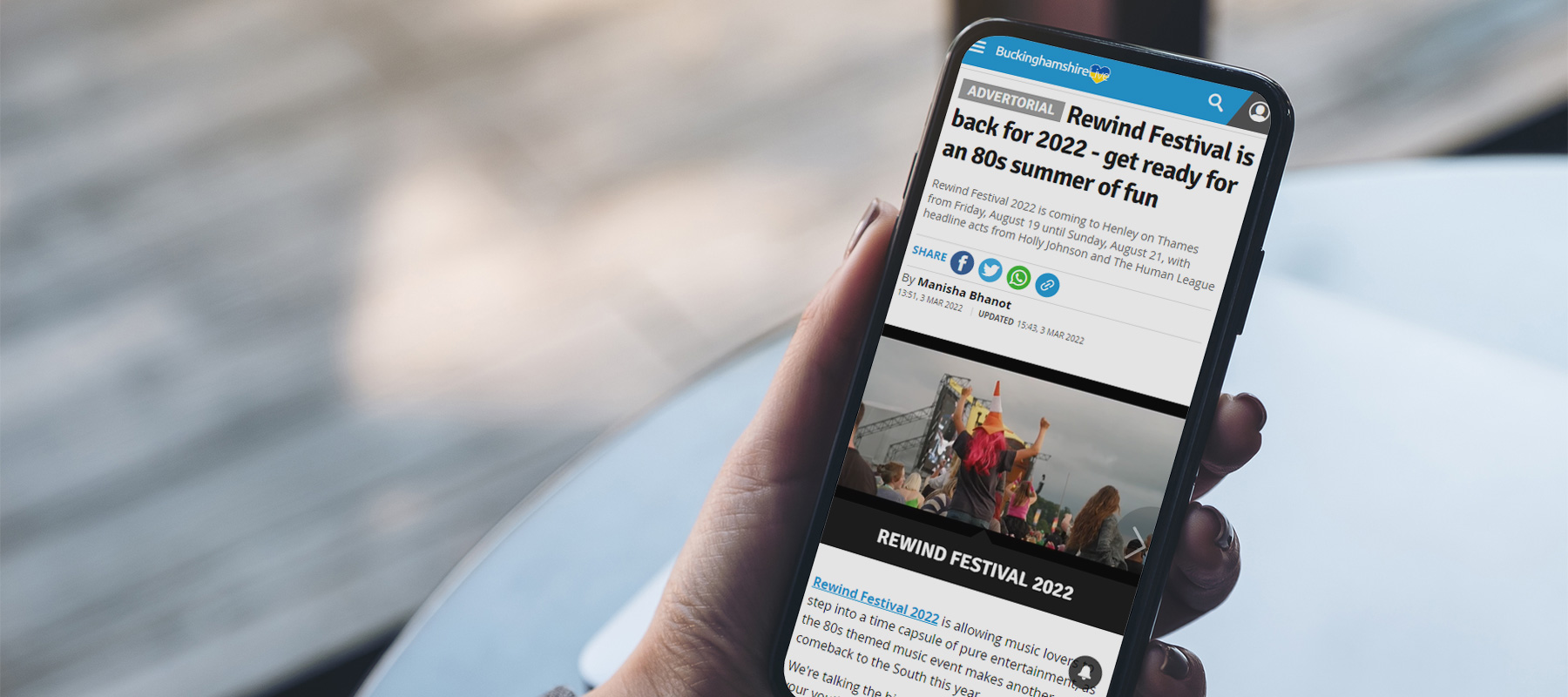 Leisure
12 inspirational online articles for entertainment and leisure businesses
Do you have some exciting news to share about your summer plans?
It might be a ticket offer or an event launch. You may just want to highlight your summer holiday activities…
Whatever you want to shout about this summer, our 'partner stories' are the perfect way of sharing your message with our engaged online audience. A partner story is a form of content marketing (also known as native advertising or sponsored content) where our experienced in-house journalists write an online article about your business.
Once written and approved by yourselves, we share it on your chosen Reach local news site and use our popular social media channels to drive readers to it. We take care of everything for you!
We've already written 100s of articles about business like yours which have generated excellent results. And below we've shared some recent content marketing examples, so you can get a better idea of how our writers could work wonders for your business this summer.
To help we've also shared the number of users who have visited the article and how many views they've registered, so you can see just how popular they can be. And to read the online article in full just click the preview image.
Remember: we can help with all aspects of your content marketing strategy. If you need a hand, or you'd like to know more about the benefits of content marketing, click here to get in touch!















Source: Google Analytics, Jan 01 – Jun 30, 2022