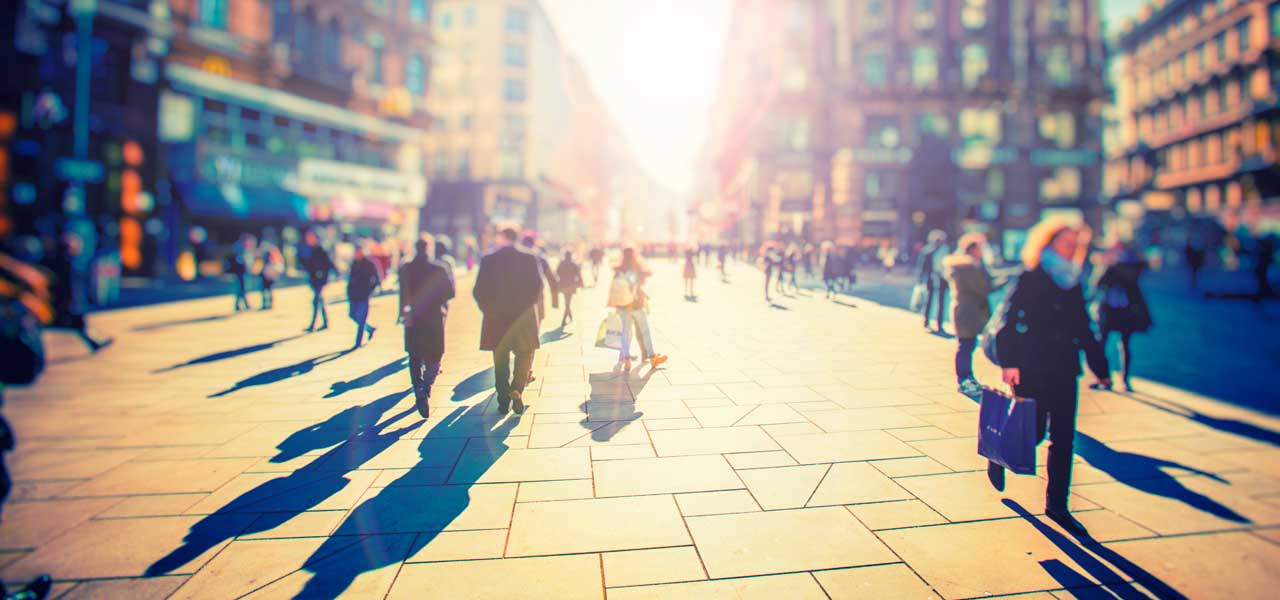 Insights
We've got 41 million people we'd like you to meet
At Reach we're proud to be the UK's largest news publisher. Every month our national and regional newsbrands reach millions of people online, up and down the country
41 million to precise. That's right – our network was visited by a record-breaking 41 million people in October 2019, putting us ahead of the BBC, News UK and the Daily Mail in terms of online audience, and behind only US giants Google, Facebook, Amazon and Microsoft.
We reach an incredible 82% of the total digital population, and the audience share on mobile devices is higher still, with 90% of all smartphone and tablet users visiting our network.
And it gets even better if you add our long-standing, highly-respected print titles to the mix. Industry 'True Local' research shows that every month we reach:


The most trusted media
Our audience is now bigger than ever before, but it has been acquired over many years as people turn to our trusted newsbrands for their news, sport and entertainment.
Our portfolio really is one of a kind, including influential national brands such as the Daily Mirror, Daily Express and Sunday People, along with dozens of distinguished regional titles including the Manchester Evening News, Birmingham Mail, Liverpool Echo and Bristol Post.
We also publish dozens of market-leading websites including Wales Online, Hull Live, Essex Live and Devon Live.

Connect with an unparalleled audience on your doorstep
Our audience share is great news for us, and even better news for advertisers. We reach more than 41m people every month and so can you.
At Reach Solutions we work closely with SME clients and agencies to create strong and meaningful connections between our valuable audience and your business or brand.
We offer a range of advertising solutions for every business and budget, from digital ads optimised to target specific groups, to print ads designed to make an unmissable impression. You can trust us to put your message in front of prospective customers and deliver exceptional results.
Our marketing solutions extend far beyond traditional advertising. We can provide paid-for editorial opportunities as well as a comprehensive selection of digital marketing services ranging from social media and pay per click advertising to website design and video creation.
Our digital, social and print solutions ensure your message gets to the heart of the communities you're trying to reach.

Reach Solutions is your marketing partner
Whether you are looking for local, regional or national solutions, we can help your business succeed and grow.
Click below to get in touch and discover how we can help solve your everyday marketing challenges.

* Sources: comScore UK, October 2019 | JICREG, June 2019