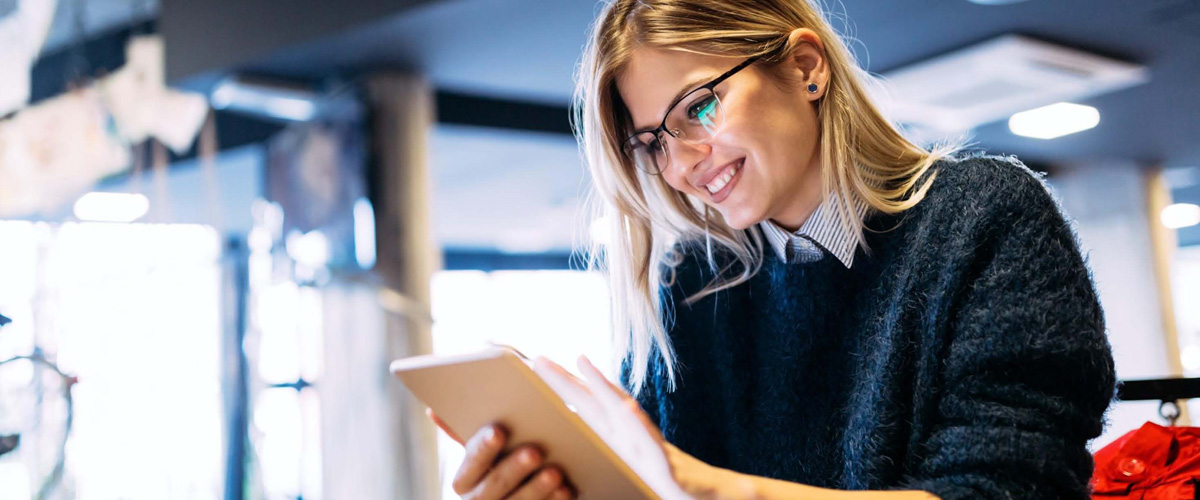 Insights
UK newsbrands outperform Google and Facebook
The UK's national and regional newsbrands reach greater audiences than US-based tech platforms, according to the latest data released by PAMCo.
Newsbrands in the UK reach 48 million people a month – that's five million more than nearest rival Facebook, and six million more than Google. Newsbrands outstrip the tech giants in the weekly and daily measures too.
The PAMCo data also shows that the digital daily readership of UK newsbrands has grown significantly over the past 12 months, increasing by 3.5m to 19m. This 24% growth eclipses Facebook (+3%) and Google (-7%).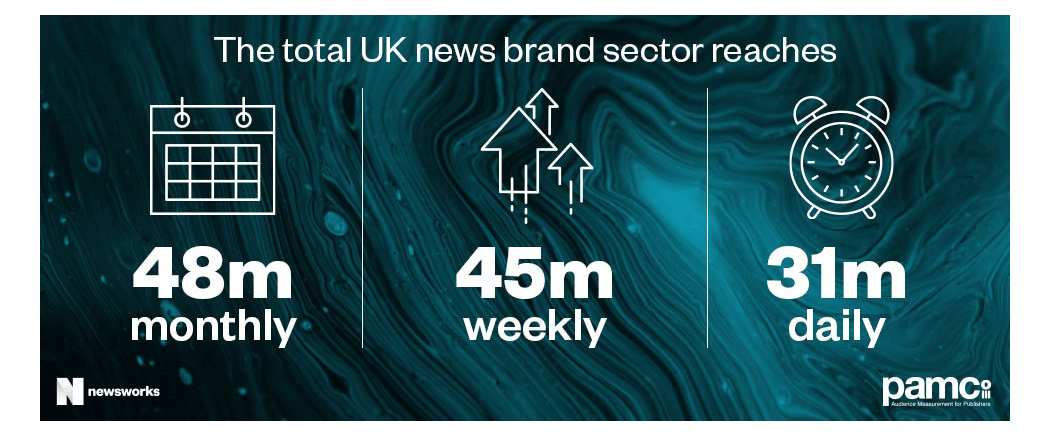 Commentating on the numbers, Tracy De Groose, executive chair of Newsworks, said: "Real journalism. Real audiences. Real reach. These latest figures from PAMCo are further evidence that concentrating digital spend into quality journalistic environments delivers.
"News readership is at record levels – and it is still growing – as more and more people are demanding reliable and trusted sources of news, analysis and insight.
"To outperform the platforms across these audience metrics is impressive and as the digital world continues to shift, the next phase of digital advertising is looking significantly brighter for publishers."
Extend your reach with Reach
The UK's newsbrand sector attracts the largest audience, and within that Reach is the largest news publisher. We reach more than 41m people every month – and so can you.
You can rely on our suite of commercial products to put your business and brand in front of prospective customers, across digital, social and print, in order to drive response and maximise return on investment.
We have a deep, demonstrable understanding of our audience and we can use this insight to tailor campaigns to your exact requirements, ensuring your message gets to the heart of the communities you're trying to reach.

Reach Solutions is your marketing partner
Whether you are looking for local, regional or national solutions, we can help your business succeed and grow.
Click below to get in touch and discover how we can help solve your everyday marketing challenges.

* Sources: PAMCo 4, 2019 (Oct 18 – Sep 19) | comScore UK, Oct 2019