The most effective digital ad formats
At Reach Solutions we offer more than just website banner ads. It's not 1998 after all. You can choose from a variety of digital ad formats and sizes, including some innovative creative options.
But as there are so many different ad types available it can be tricky to know which are the most effective. Clearly you want to use the ad slots that have the greatest visibility, thereby increasing exposure and interaction with the viewer.
Below we've singled out what we believe to be the most effective ad formats for communicating your message with our unrivalled local audience.
Billboard
A highly-effective ad spot at the top of the page just below the main navigation bar. These spots are larger than the traditional banner/leaderboard and offered increased impact. They can contain flat imagery or rich media to deliver eye-catching results.
Super MPU
The everyday square MPU (Mid-Position Unit) is fine, but if you want to double the impact of your campaign then a Super MPU is the way to go. These are located on our article pages and can display flat imagery or rich media.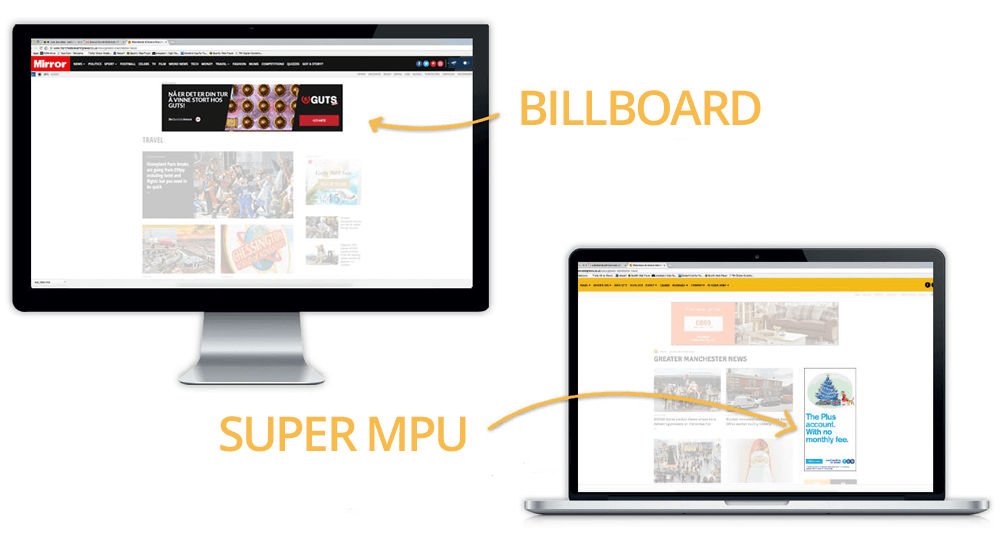 Mobile MPU
As the name suggests, the Mobile MPU is displayed on our responsive websites when viewed on tablets, phones and other mobile smart devices. It occupies a high-impact position on the mobile page.
Mobile Banner
The MMA Banner is an advert on a mobile device that's located at the bottom of the screen. The advert is 'sticky' and remains in position even when the user scrolls the page, ensuring maximum screen-time and exposure.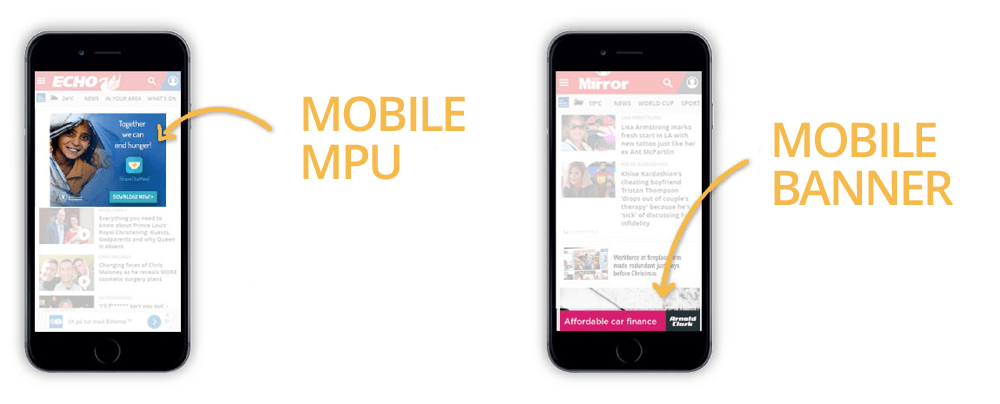 Site Skin
If you're looking for page dominance then only a Site Skin will do. We take your creative content and use it to replace the entire background of the page. This delivers the complete rich media experience and is the most visible, impactful and effective option available from our online advertising suite.
Pre Roll
A Pre Roll advert is a promotional video that is played across desktop and mobile before the specific editorial content that the viewer chooses to watch. If you would like such a video for your business we can create one for you.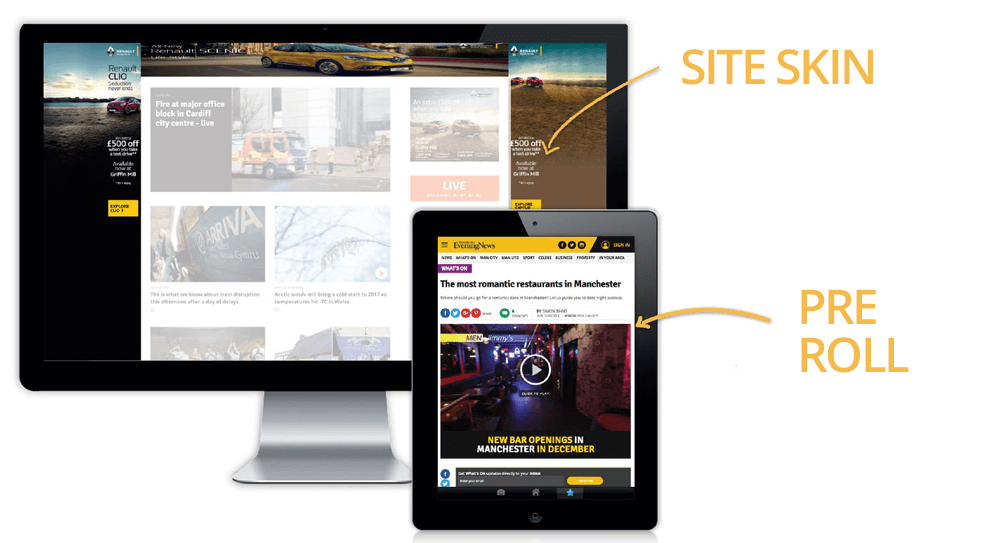 Target your ideal audience
Whilst a digital display advertising campaign is the perfect way to reach a wide online audience, we also offer tailored solutions to help you connect with the right people, in the right areas, at the right times.
If you wish to reach specific groups based on their demographics, lifestyle, location and other details then we have a suite of powerful targeting tools that will achieve your aims with ruthless effectiveness. We have a deep, demonstrable understanding of our audience and we can use this insight to tailor campaigns to your exact requirements.
And with our Cross Network opportunities you can reach your target customers wherever they are: locally, regionally or nationally.
Reach Solutions is your marketing partner

Use our effective digital display products to introduce your business to our unrivalled local audience.

Get in touch to find out more and discover how we can help solve your everyday marketing challenges.
You may be interested in reading: