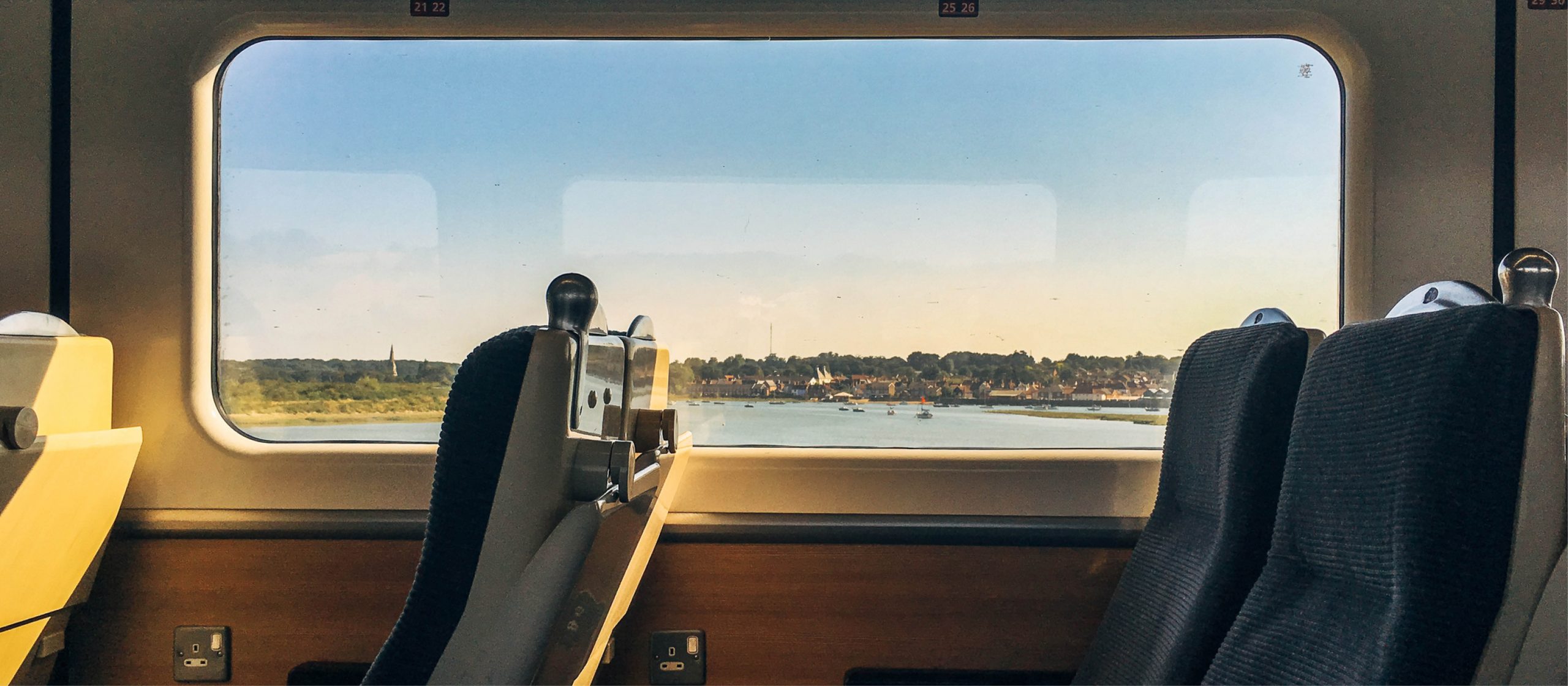 Insights
Domestic travel insights you can't afford to ignore
How is the cost of living crisis impacting on the domestic holiday market?
As summer 2022 arrives, we're seeing that pent-up demand combined with slower recovery in international travel is having a positive impact on the recovery of the UK staycation market
But the rising cost of living is making consumers more price conscious. There's an increase in demand in low-cost options, such as camping holidays, while all-inclusive packages are proving more popular for people looking to control their costs this year.
Saving acquired during the government lockdowns are still there to be spent however. More than half of travellers who have been able to increase their savings are interested in upgrading elements of their holidays.
In addition, consumers have turned more to outdoor activities. Developing and promoting 'closer to nature' experiences is helping businesses take advantage of this trend. Emphasising both the health benefits of being in the great outdoors as well as the environmental benefits it offers will resonate strongly with travellers.
Read our infographic for more data on the domestic travel industry.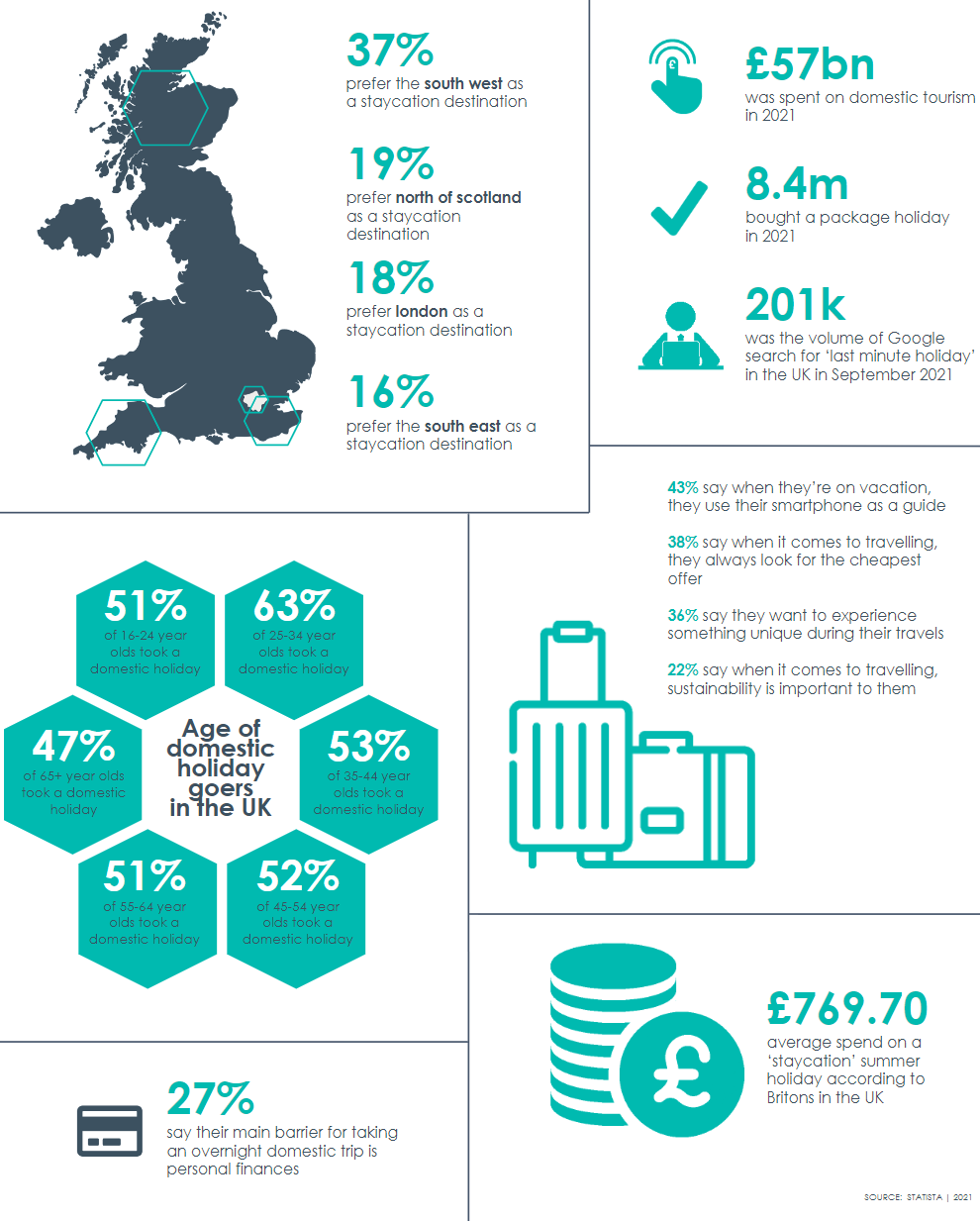 What can you do with this data to help reach your business goals?
With must-know insights about the evolving domestic travel market, you'll be able to:
Plan for success
Make informed strategic decisions based on and in line with the most current data about domestic travel.
Position yourself for growth
Reach the right audiences in the right places at the right times by getting a deeper understanding of digital consumer behaviour.
Find new opportunities
Perhaps you should jump on that trend you weren't sure about. Maybe it's time to experiment with a new target audience. Use our takeaways to test your theories, challenge (or validate) your assumptions, and identify opportunities that ultimately lead to better results.
Help your business gain an edge and plan your marketing for the rest of 2022 with a dedicated account manager from us here at Reach Solutions. Click the button below ↓ to get in touch.
Sources: Mintel, 2021, Statista 2021