Insights
are consumers willing to spend this Christmas?
After this hugely challenging year, the least your business deserves is a successful festive season. But of course this year things will be different.
Different yes, but not doomed. There are plenty of positive signs that the peak sales period – starting with Black Friday on November 27 and ending with the New Year sales – still represents a brilliant opportunity for businesses.
Christmas and festive spending is an area that's traditionally insulated from the wider economic picture, and consumer insights suggest that 2020 will not break this rule. Overall, 77% of people believe it is important to have a good Christmas after the bleakness of 2020.
Not only is there a willingness to enjoy the festive period, but the majority of consumers are ready to spend to make sure it's memorable. 68% say that they're not concerned about the cost of Christmas this year, while 75% plan to spend the same as last year, or spend even more, on food, drink and Christmas presents.
One of the key trends we've seen as a result of the pandemic is accelerated online growth. Web sales have surged by 54.5% since April 2020, which is great news for businesses that have invested in online. There's also a positive outlook for local businesses, with 28% of consumers shopping more with local businesses this year – a trend that is expected to have a long-term legacy. Indeed, 31% already say they now plan to buy more of their presents and food at local shops.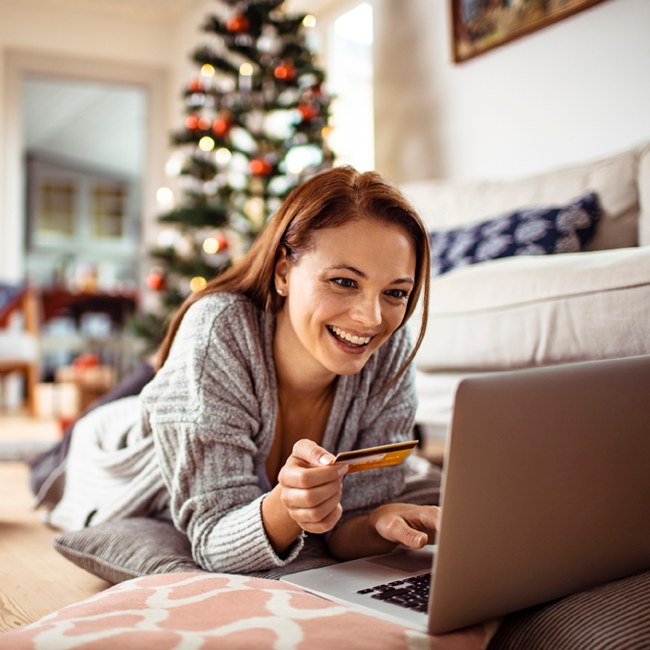 Our gift to you, this Christmas.
To ensure businesses make the most of these opportunities, we've put together a range of fantastic packages that will attract and engage consumers throughout the festive season. They include something for every business and budget, with prices starting from just £400.
One final fact to pass on is that more than a quarter of people now start their seasonal spending in November, so if you haven't planned in your Christmas campaign yet then there really is no time to waste.
Our festive packages are ready to be booked right now. Find out more about them by clicking below.

Sources: Mintel | September 2020, Kantar | Q3 2020