5 key benefits of content marketing
You might know it as sponsored content, branded content, or commercial content. At Reach Solutions we simply call it content marketing.
Content marketing is paid-for editorial that is relevant to the consumer and is integrated into the surrounding page so that it is not interruptive.
Essentially it's bespoke content that reads, feels and looks like a typical article or social post, but is paid for by an advertiser to promote their brand, product or event in a subtle and interesting way that engages the reader.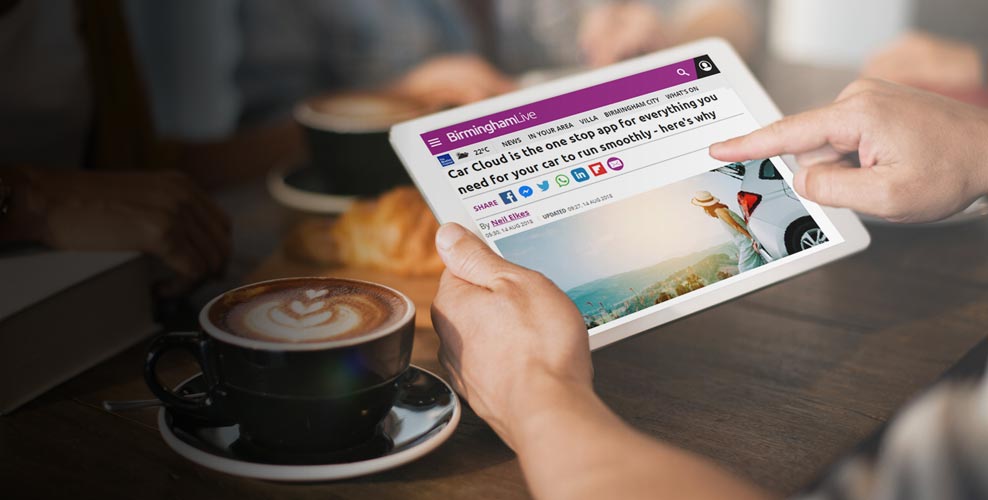 Content marketing works. Here are the five key benefits of using it in your marketing mix:
1. Boosts brand likeability
Content marketing reinforces the potential for more impacts because the content never feels 'forced'. It is NOT your traditional advertorial article, where the content is gushing and glowing and which many readers judge as untrustworthy. Rather it is helpful, informative content that's of genuine benefit and enjoyment to the reader.
2. Improves effective engagement
People love to spend time with a good story and content marketing delivers that experience. Unlike standard press releases, the content is researched, targeted, creatively-compiled storytelling, subtly communicating with the reader and built on a strong brand message. Studies have found that, on average, consumers engage with this kind of content for up to eight times longer than traditional rich media advertising.
3. Increases purchase consideration
This high quality content, tailored by our editorial team, inspires readers to take action. Consumers can be driven directly to your website through embedded links within each story. And once there, thanks to the targeted content, they are more likely to make enquiries, purchases and bookings.
4. Builds brand advocacy
Content marketing creates loyal customers who will spread the word and act as advocates for your brand or business. Advocates will actively seek out and promote additional content that you publish. This works brilliantly well on social channels as your customers will like, share and comment positively on your posts.
5. Asserts your ownership
It is your message, delivered to our audience. The content is written in partnership with our editorial experts and looks just like the surrounding editorial, but it is signed-off by you, the advertiser, and is sold with guaranteed placement. This means you retain complete ownership of your brand.
Reach Solutions is your marketing partner

We offer a range of content marketing solutions that can benefit your business and galvanise your brand.

Get in touch to discover how we can help solve your everyday marketing challenges and help you to reach and engage with audiences across the UK.