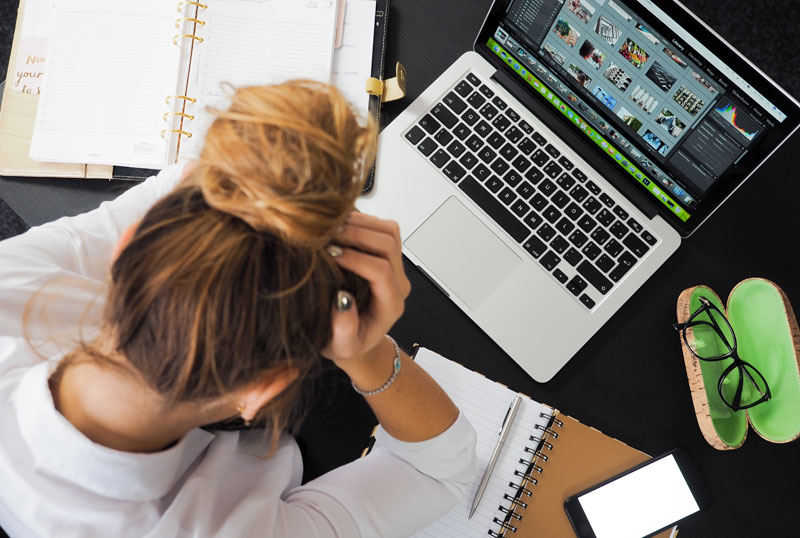 Expert Help
The 5 biggest small business website mistakes
A website is your company's shop window online. If it doesn't give a good first impression, or it looks unprofessional, then visitors will likely go elsewhere. They may even doubt your credibility as a dependable business.
You know that you need a website for your business, but having a poor website may be worse that not having one at all. Therefore it's essential that your website doesn't make one of these all-too-common mistakes.
1. Not enough content
Having a bare-boned site is not always a negative – less is often more, right? – but if the content is too thin you run the risk of short-changing visitors. If they're looking for information and you fail to provide it then they'll quickly back out and go elsewhere. They may also assume that your site is unfinished and that will damage confidence in your business. All website builds should begin with a plan where you decide all the details that absolutely have to be included. Get that right first and then embellish the information where necessary.
2. Too much content!
There's only one thing worse than not enough content. Yep, pages and pages of content that no-one will ever read. You may think that a ton of background information gives you credibility, and singles you out as an expert in your field, but few visitors appreciate information overload and it will likely confuse the customer journey. What more, all that content will need updating which actually creates a separate problem. As above, ensure all your key information is in there, then question whether every page or section is genuinely required. Be ruthless.
3. No clear call to action
Once a visitor decides to become a potential customer, they'll want to register their interest or get in touch directly. Make sure they can do this easily! Don't hide your enquiry form or contact details on some page that takes several clicks to get to. Even the keenest customer will give up if they can't quickly move things forward. On this point, make sure enquires are being picked up and not sitting in some mailbox somewhere, and of course ensure that your contact details are correct and up-to-date. Email bounce-backs and dead phone lines are not brilliant for business.
4. Outdated design and functionality
Web technology moves at a maddening pace, so that shiny site you were so pleased when it launched just a few years ago now looks like a relic from the MySpace era. If your current site performs poorly (with pages and assets taking an age to load), or is a nightmare to navigate due to its outdated design, then it's time to replace it with a brand new one. Crucially your site needs to be fully responsive, which means that the contents will be automatically reformatted to provide a better user experience on any screen size, be it desktop, tablet or mobile.
5. Not enough rich content
You need to compliment your text with other types of media. That means images, of course, but also video. These days video is essential. It's much more engaging than text and is brilliant for quickly and easily describing a product or service you sell. Even a simple behind-the-scenes video at your business will attract attention and may work better than a lengthy 'about us' spiel. The best bit about video is that it's so easy to share, which means you can use it on your site and any associated social media channels – where your customers can share it too.
We can help
You don't have to do it yourself – let our digital experts design, built and host the perfect website for you.
We will produce a smart new website to your exact spec. We use a brilliant site-builder platform which is specially designed to allow you to make changes quickly, yourself, whilst offering the look and feel of a professionally-built website.
And of course, all of our sites are beautifully mobile-optimised. Please click here to view examples of responsive websites we've built for our customers.