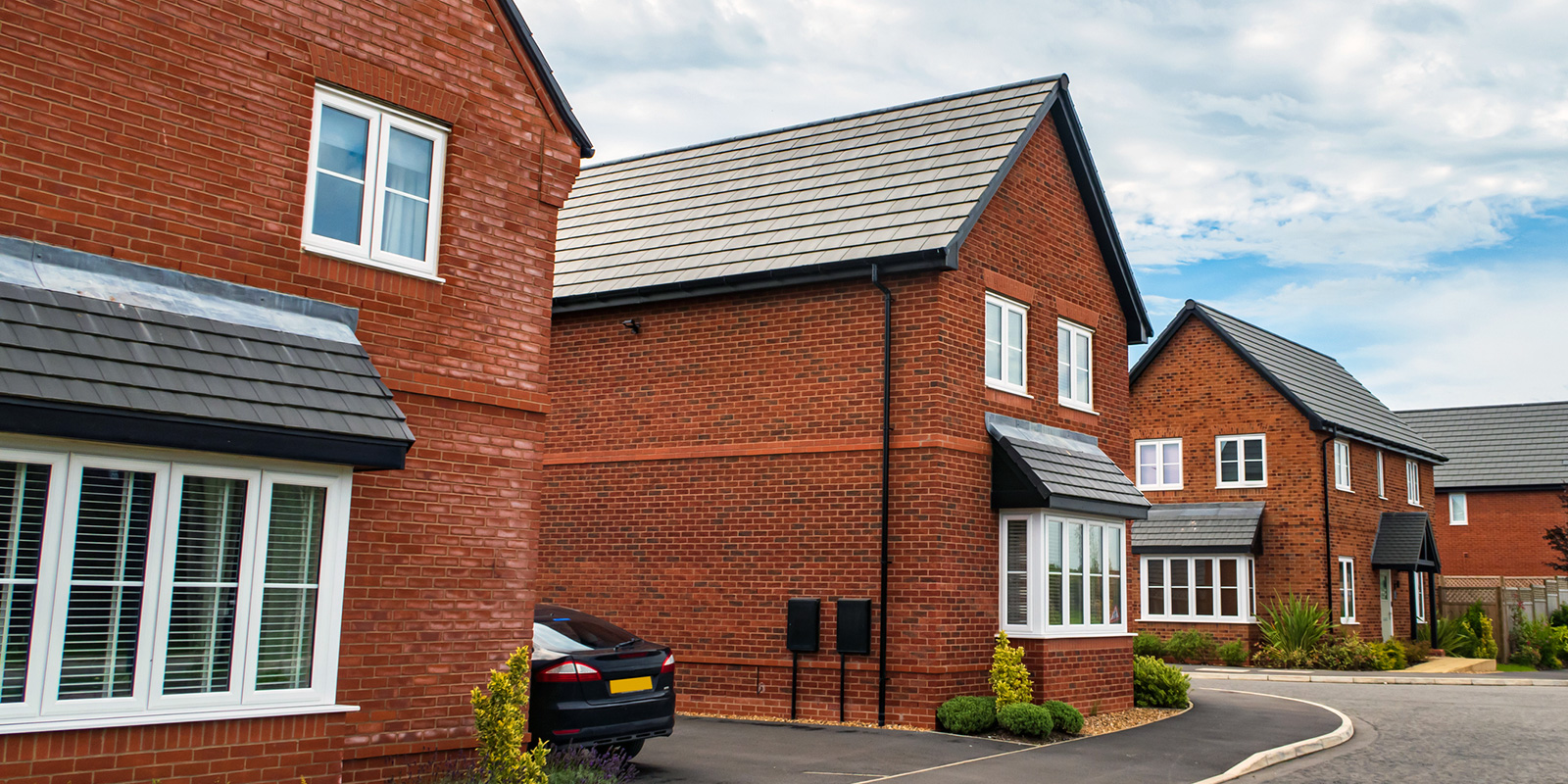 The Brief
This customer are one of the UK's leading home builders, with new build developments across the UK. The objective of their campaigns are to not only generate interest in their new developments, but to drive valuation requests from potential buyers.
Our Solution
By starting with our InYourArea Property Sponsorships back in 2019, The customer was able to advertise the developments and at the same time drive valuation requests. After the success of these sponsorships, They incorporated other IYA products into their marketing activity, including local adverts, content marketing and card plus sponsorship.
Our Reach
With developments across the UK, the customer was able to utilise InYourArea's countrywide hyperlocal targeting capabilities to target the right users for their most relevant developments.
Results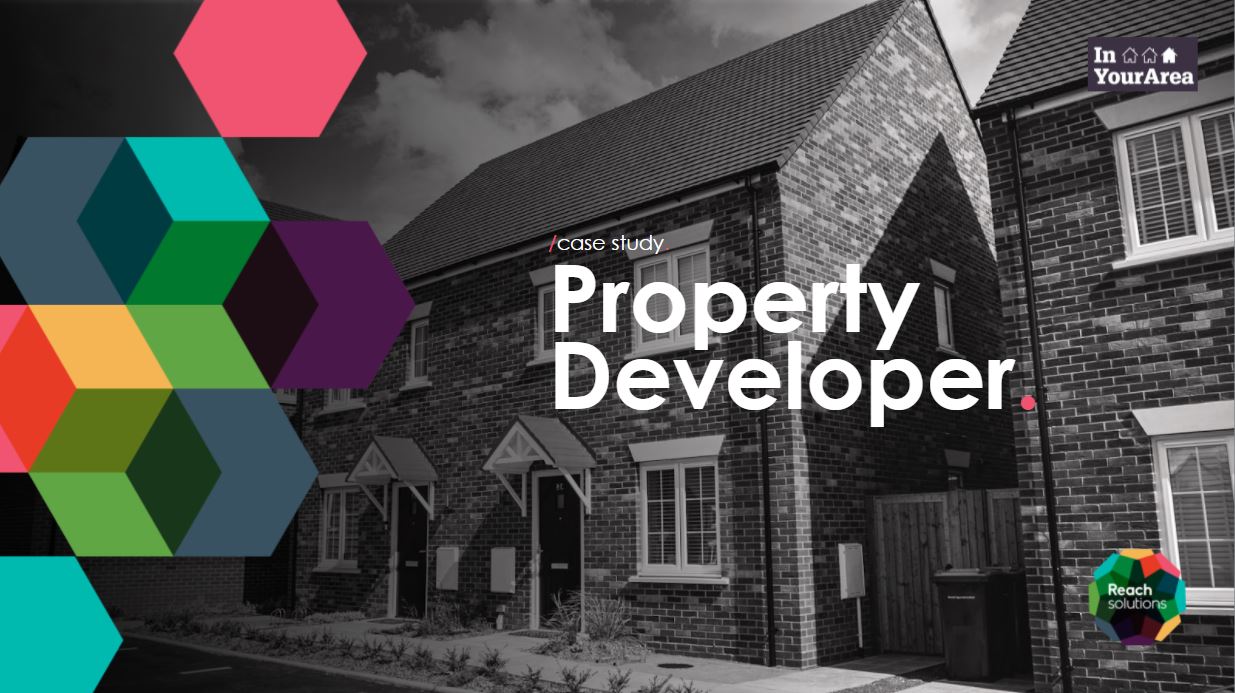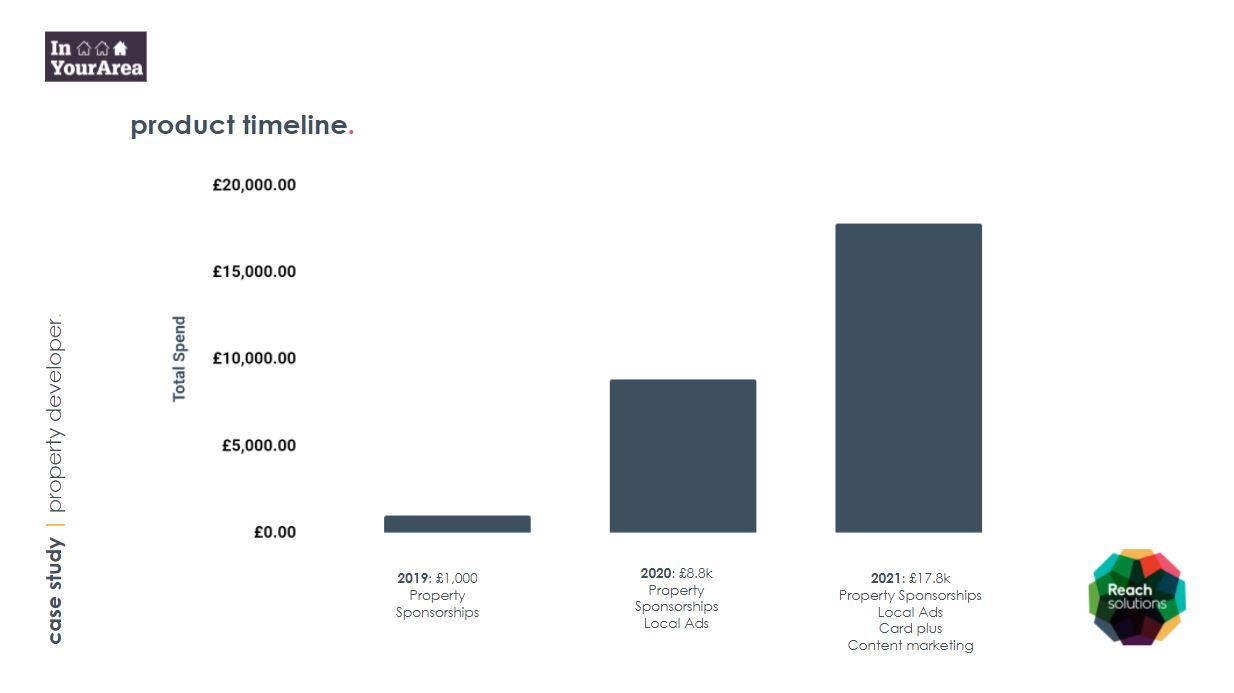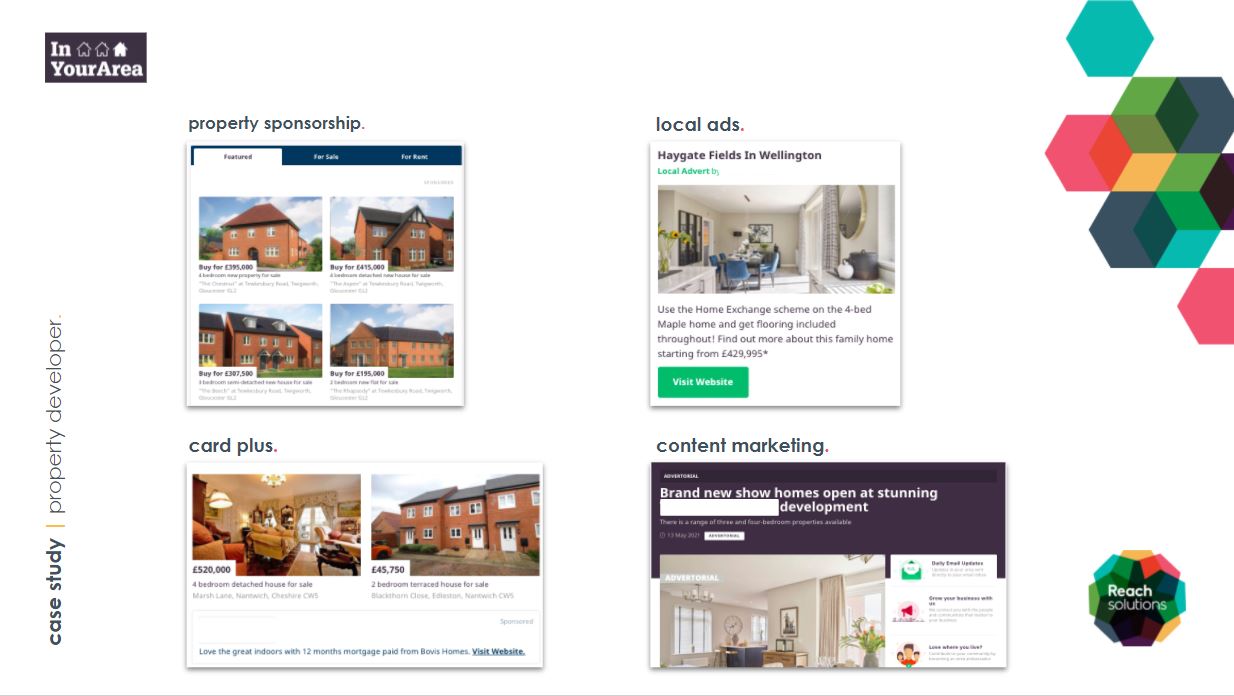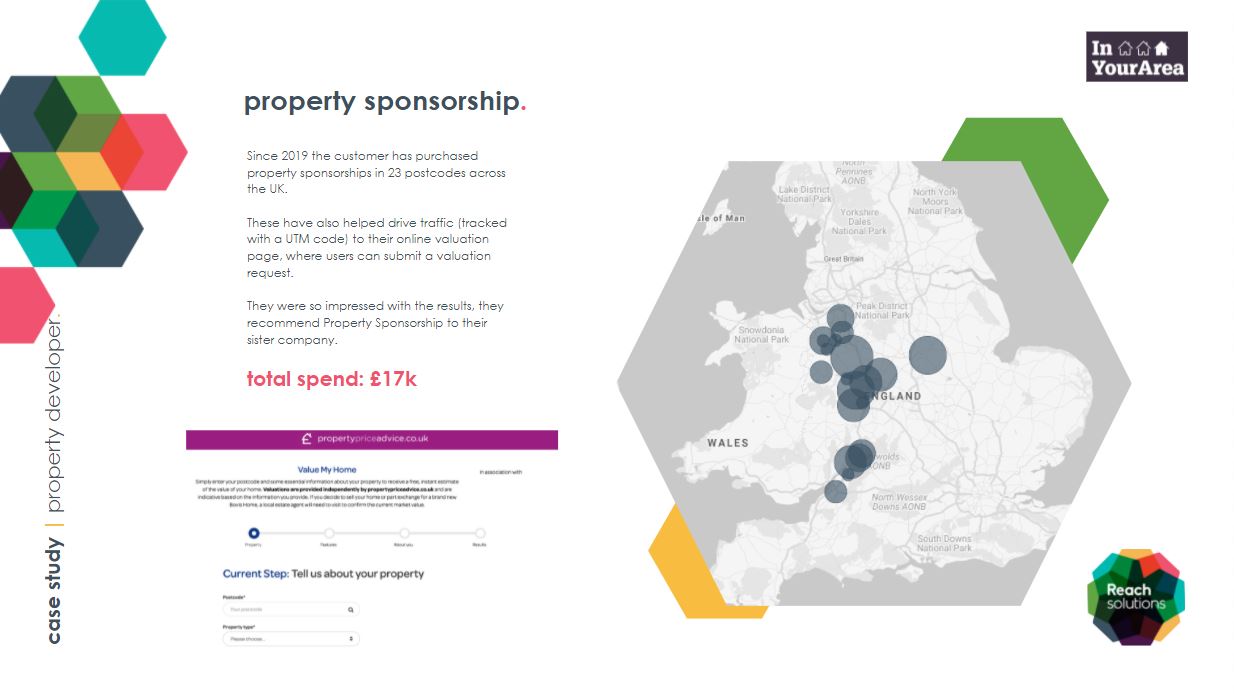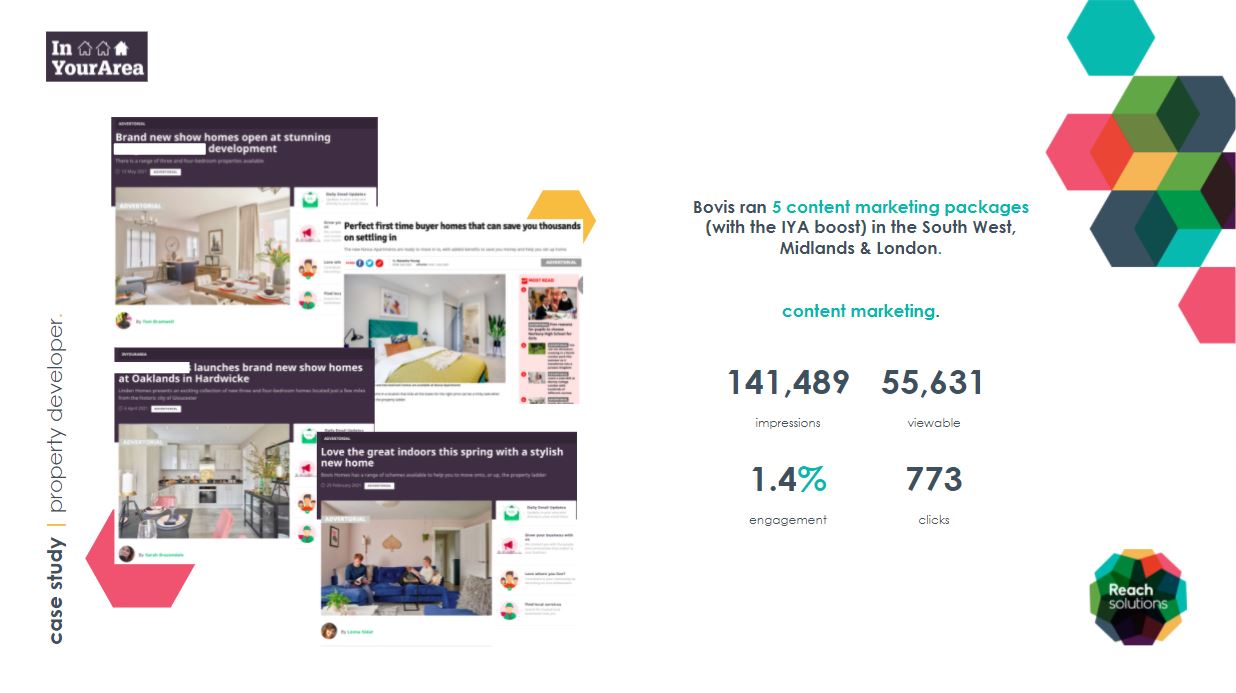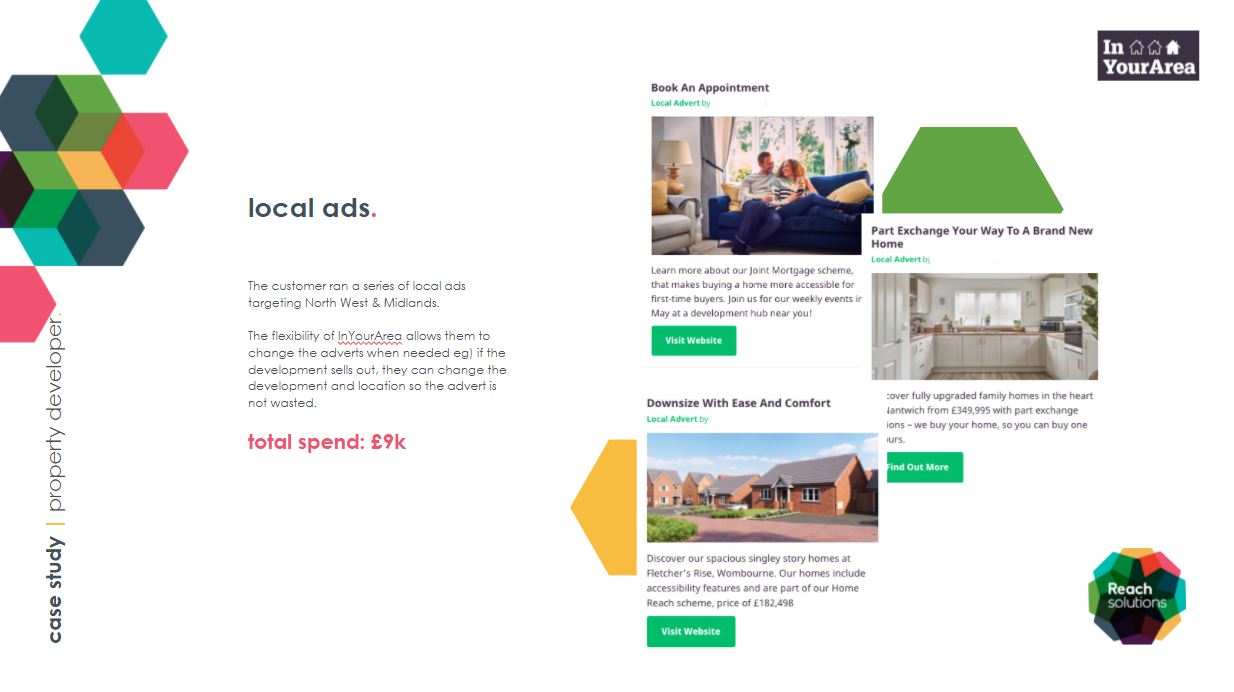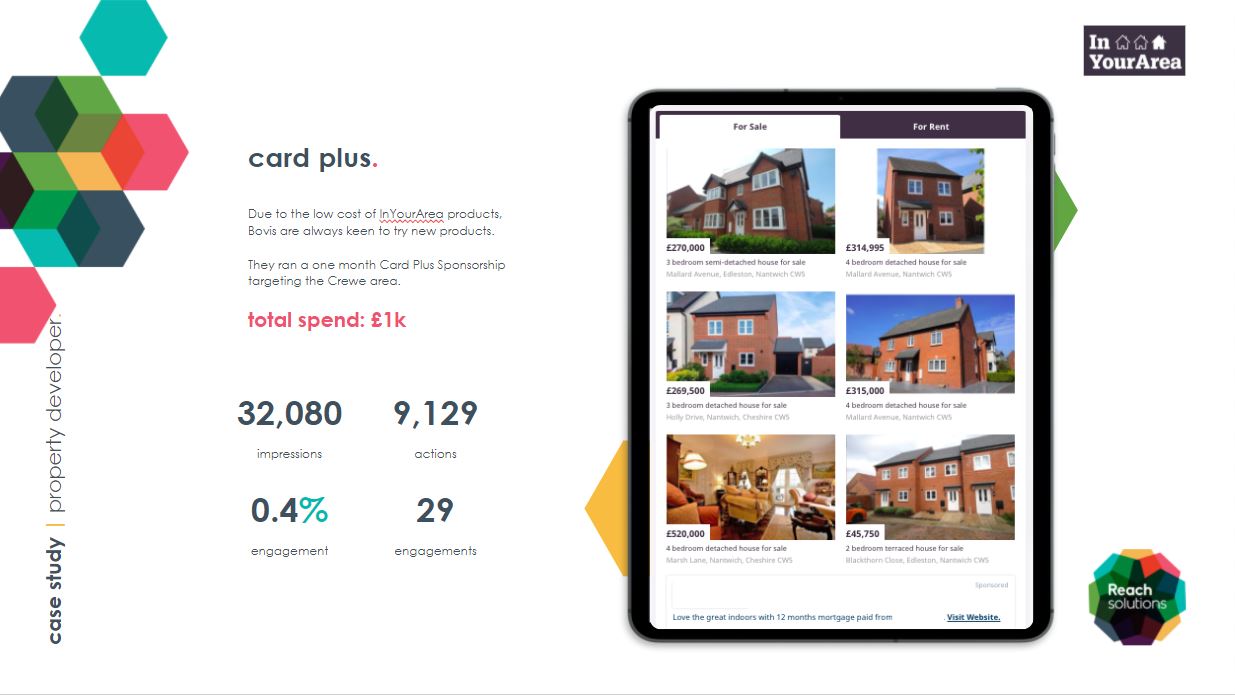 InYourArea is flexible.
The customer like the flexibility of the InYourArea adverts. Developments can sell out quickly, meaning an advert could be running that's showing houses no longer available. Due to the easy set up of InYourArea adverts, they have been able to change their copy and locations easily to ensure no advert is wasted.
It offers great value.
InYourArea offers great value compared to other advertising solutions, which was an important consideration for Bovis. This gives them the flexibility to try new products on the site, such as card plus. This also allowed the customer to use multiple advertising products at once across the site, reaching even more potential customers and increasing their brand presence.
It helps them stand out.
Due to InYourArea being a hyperlocal platform with specific targeting, they did not feel they were competing with other major companies who had a stronger presence on the feed. As property sponsorships allowed them to 'own' the outcode they were sponsoring, they were not competing against other estate agents in the area.
It's "quick and easy"
An Account Manager for the property developer, comments: "By both having access to the performance dashboard, I can check in with the customer regularly throughout the campaign. We can have an honest discussion about how the advert is performing, and if the response isn't as high as expected, make any changes we think could improve the performance. We like how quick and easy InYourArea adverts are to set up, and how easy it is to change the adverts."
Main Solutions Used