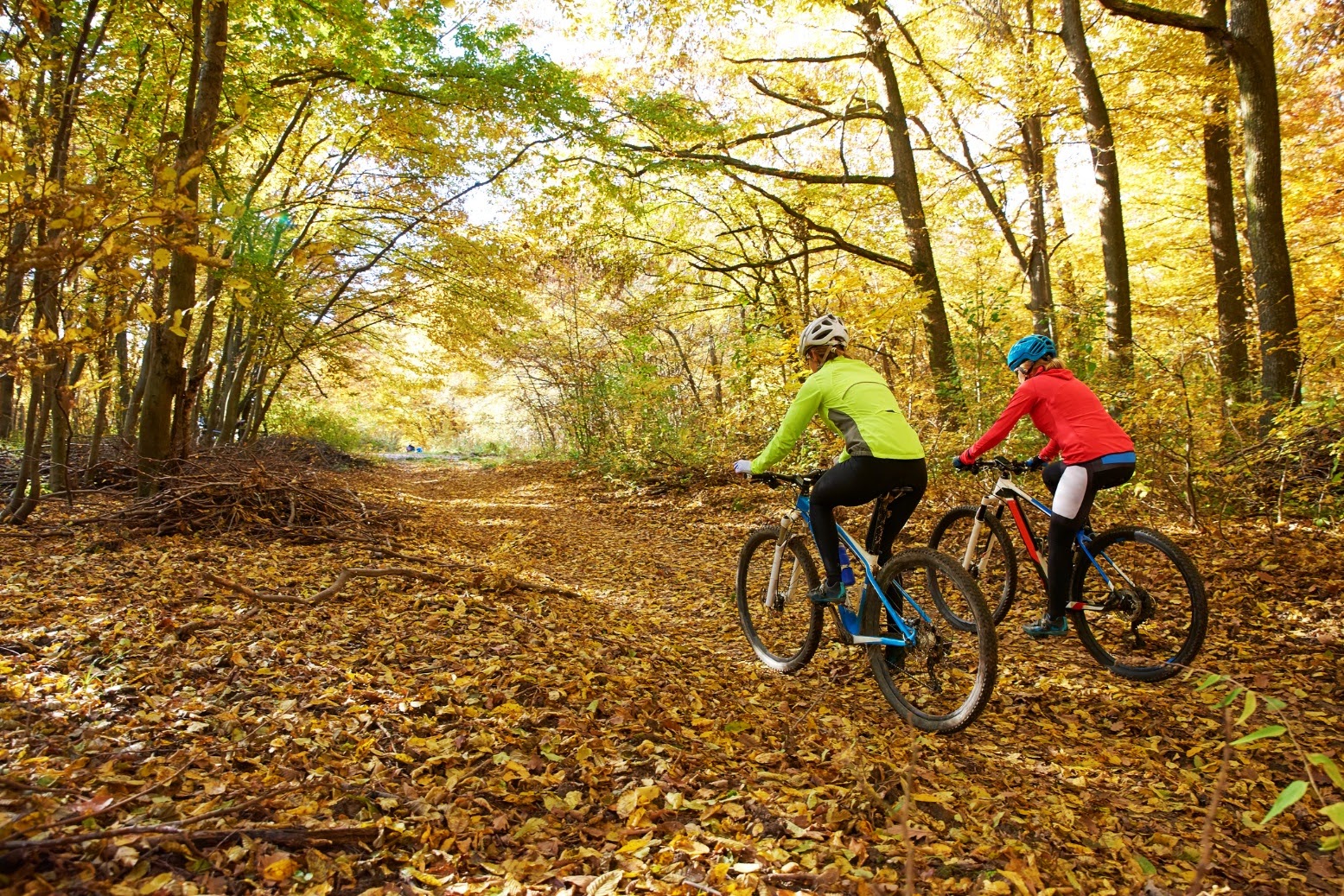 The Brief
Reach Solutions and its regional newsbrands recently partnered with Pedal Electric Cycles to run an integrated campaign across multiple platforms in the Humber & Lincolnshire, including websites, mobile apps, social channels and newspaper titles.
Our Solution
With the use of Paid Search Advertising and the design of a new Mono website the campaign not only targeted engaged customers at the right time but also gave Pedal Electric Cycles a professional platform to convert customers online. We targeted customers in the Humber and Lincolnshire searching for cycling and other relevant terms.
Our Reach
The campaign was deemed a great success and reached thousands of people, as well as increasing the Pedal Electric Cycles digital health score by 11 points.
Results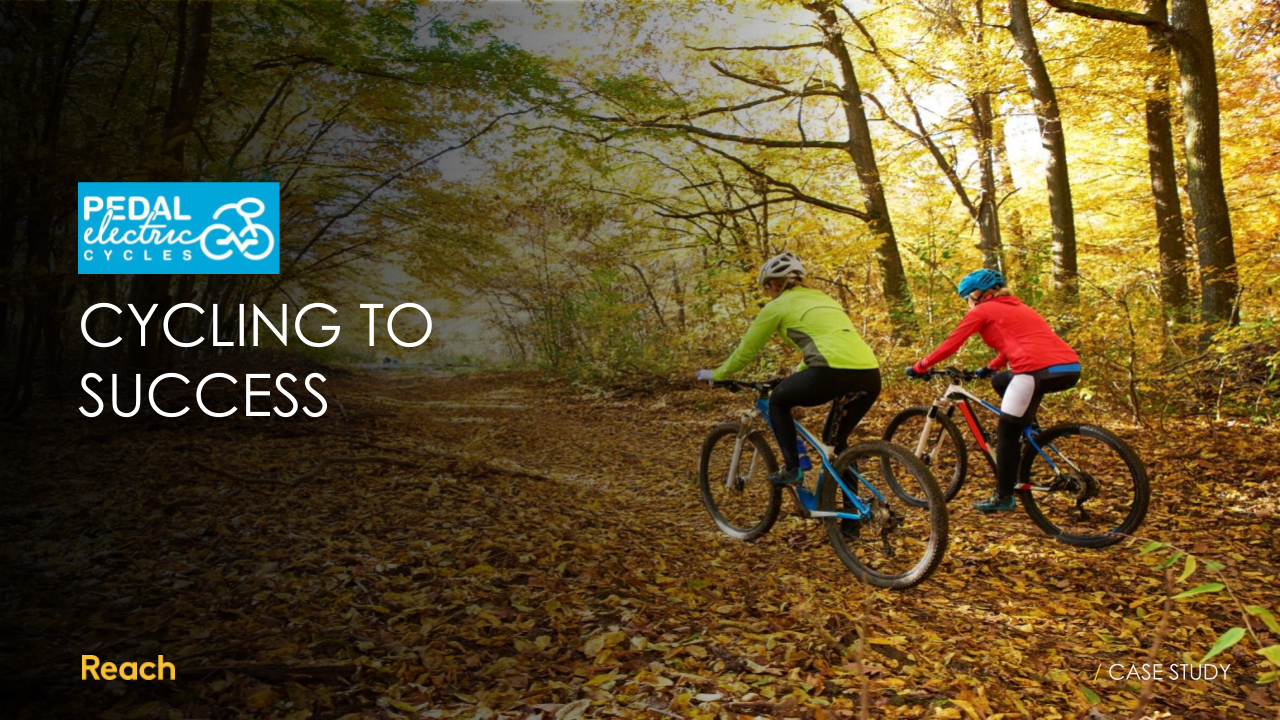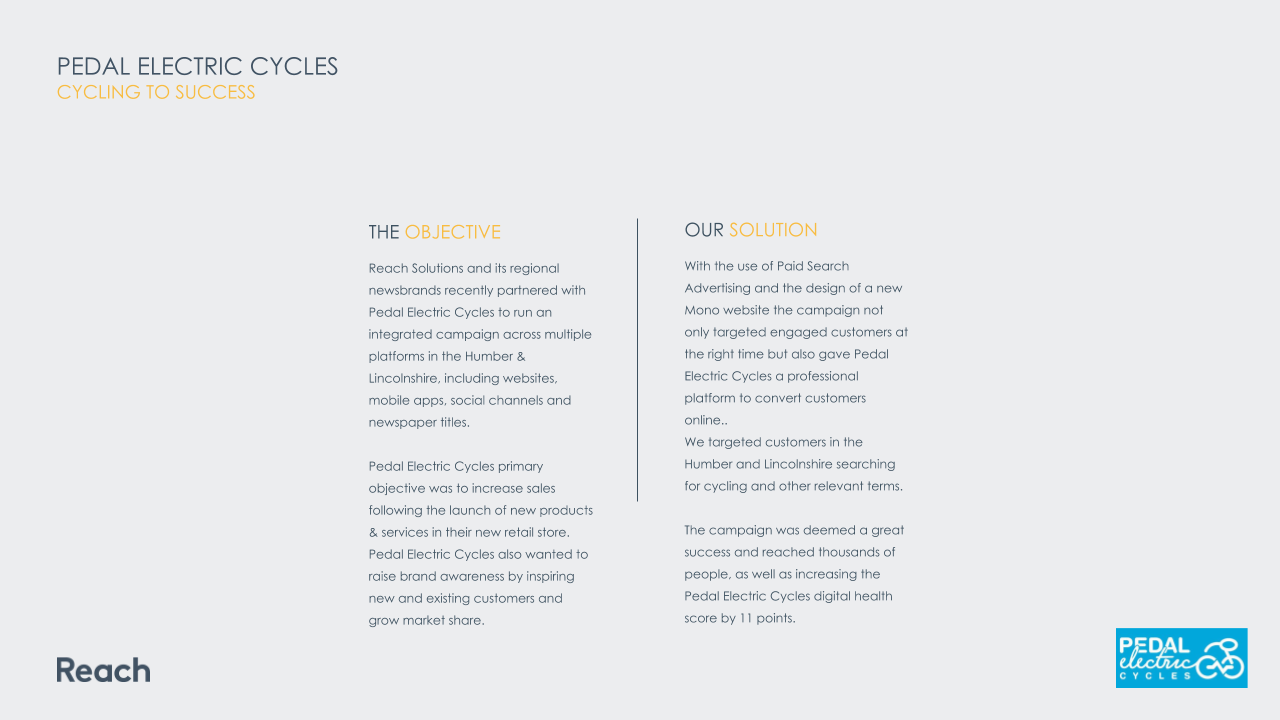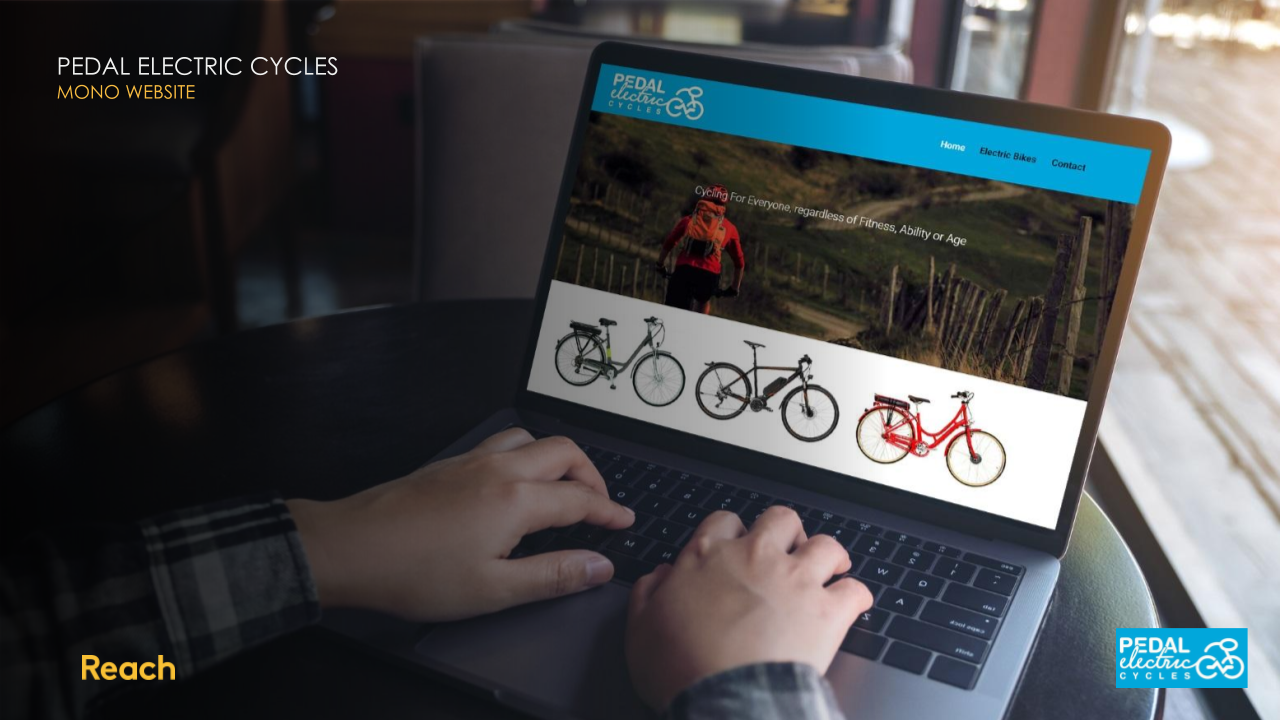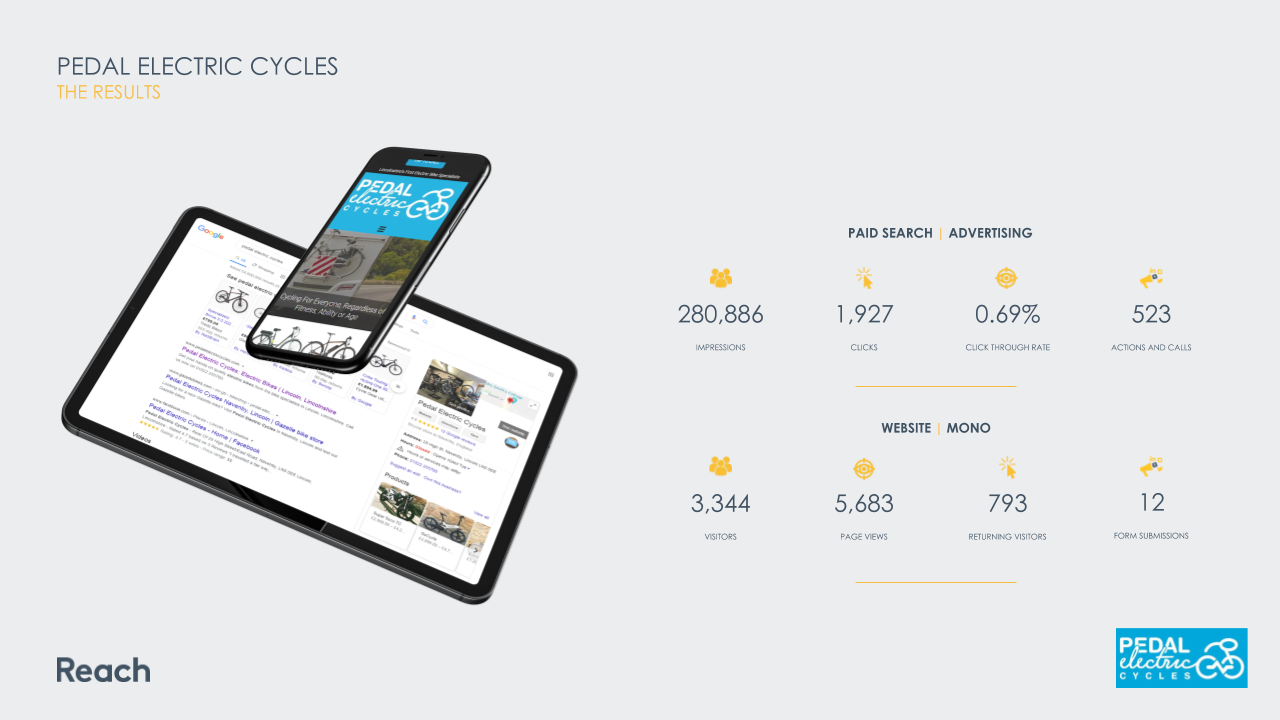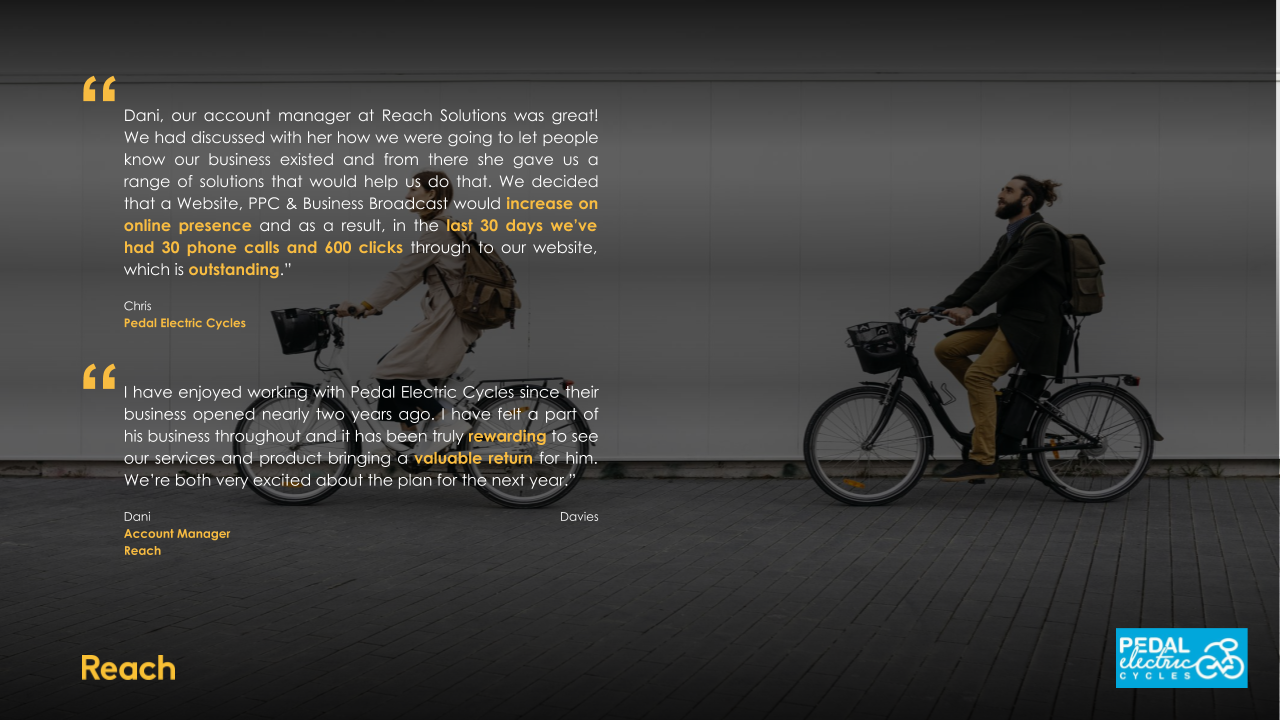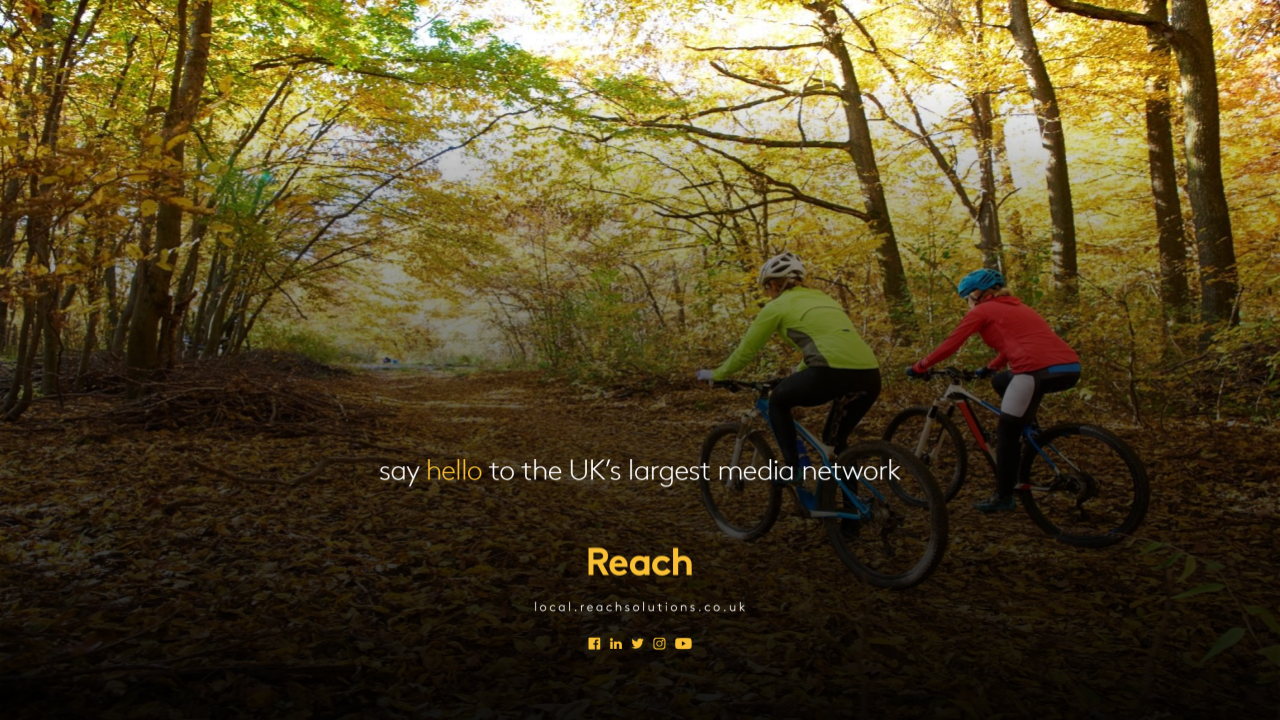 "Dani, our account manager at Reach Solutions was great! We had discussed with her how we were going to let people know our business existed and from there she gave us a range of solutions that would help us do that. We decided that a Website, PPC & Business Broadcast would
increase on online presence
and as a result, in the
last 30 days we've had 30 phone calls and 600 clicks
through to our website, which is
outstanding
.
"
Chris
Pedal Electric Cycles
Main Solutions Used