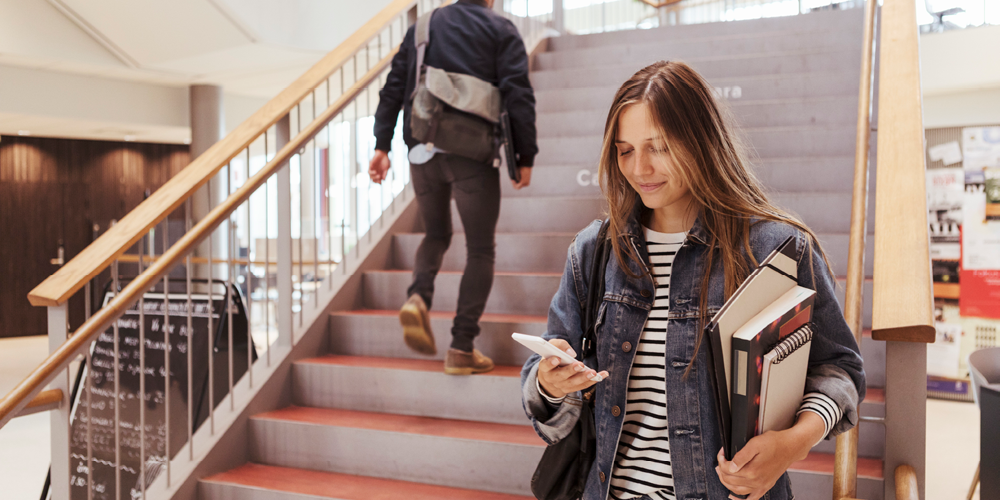 The Brief
Nottingham College's primary objective was to encourage students to apply for courses as well as raise awareness of the college and courses to young school leavers finishing their GCSEs and young adults looking for further education.
Our Solution
We used our suite of commercial products, driven by our unrivalled reach, to meet the client's needs and objectives. The campaign proposal included Programmatic Advertising as a key element.
Our Reach
The campaign was highly successful, generating a total of 3,899,767 impressions. The programmatic campaign also generated more than 2,361 clicks. This campaign not only raised awareness of Nottingham College but it also led to 7,883 soft conversions.
Results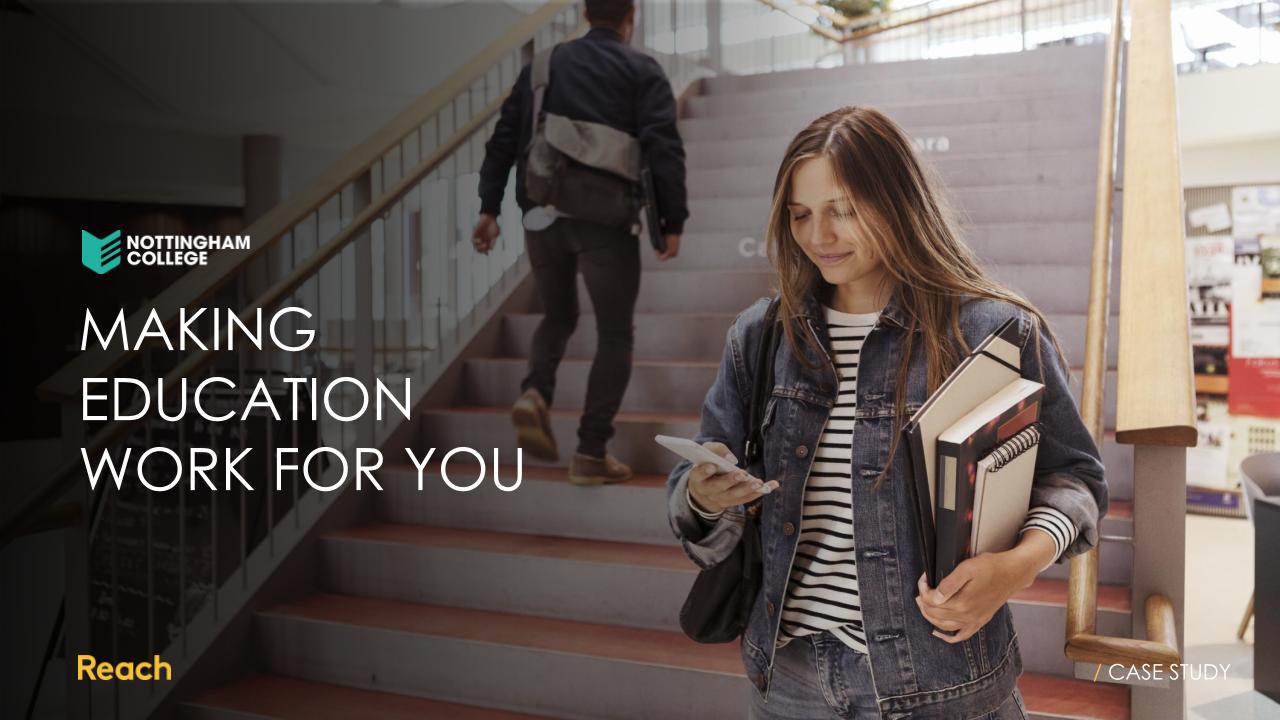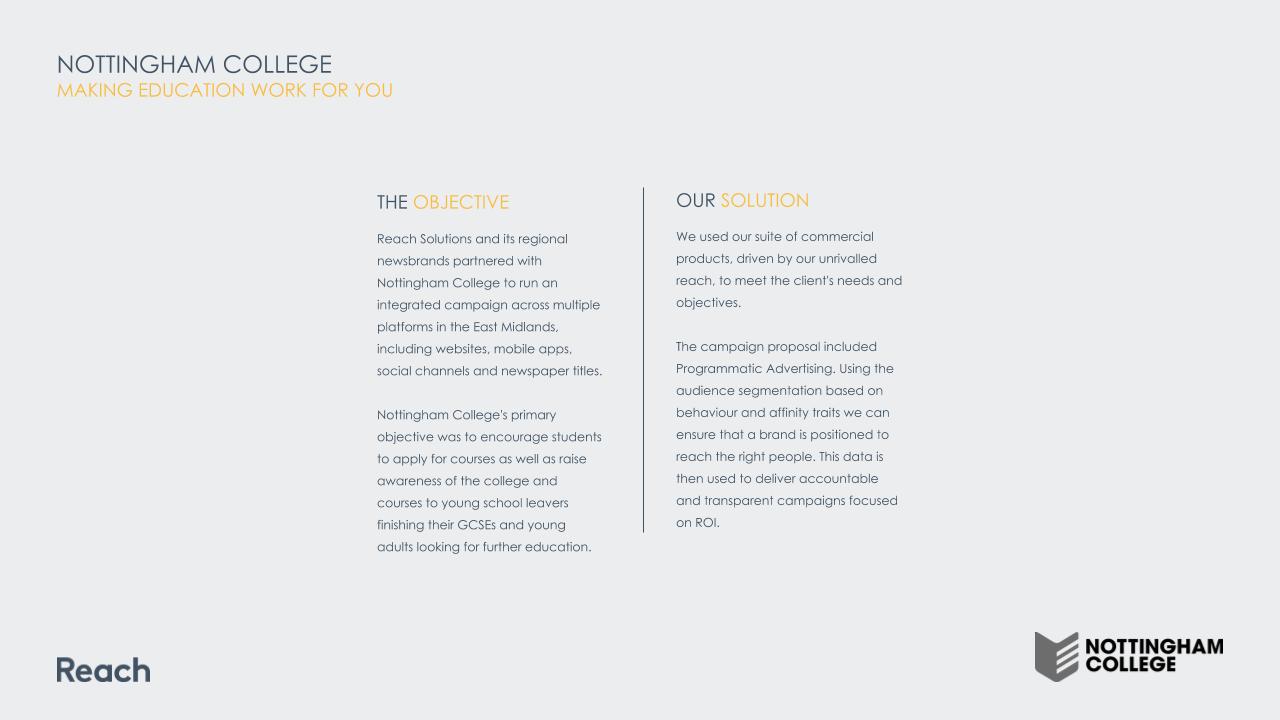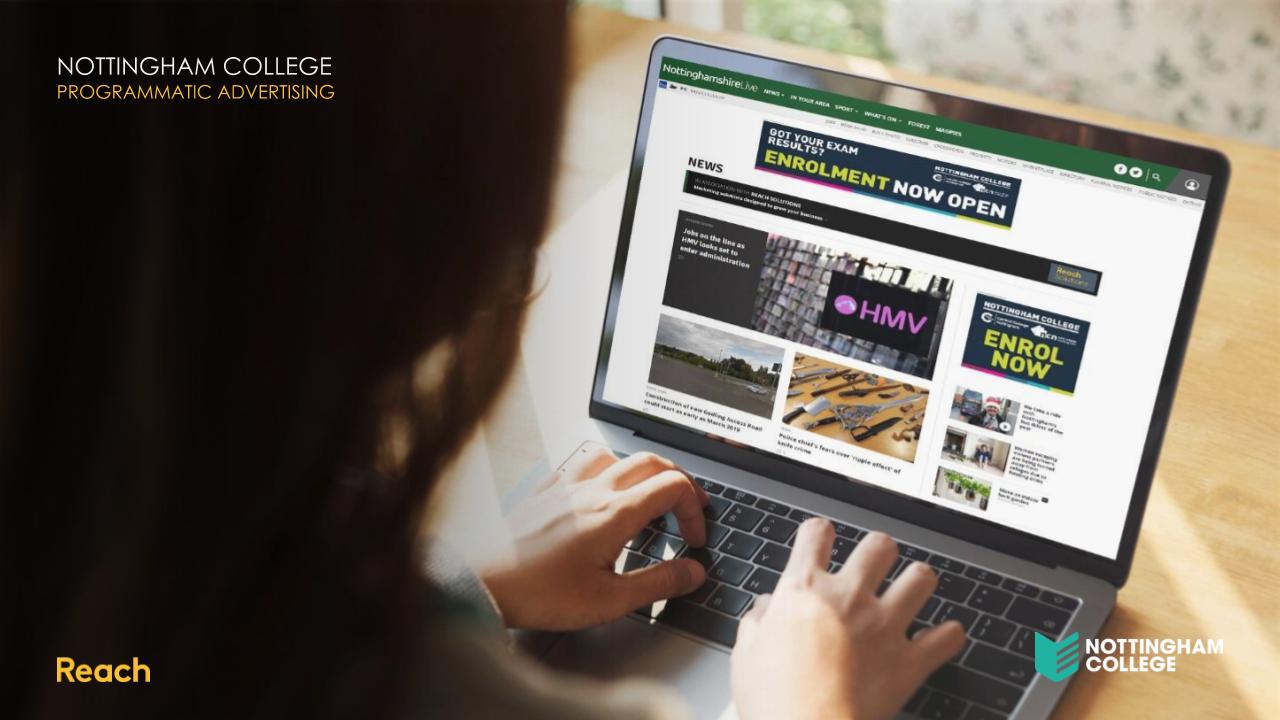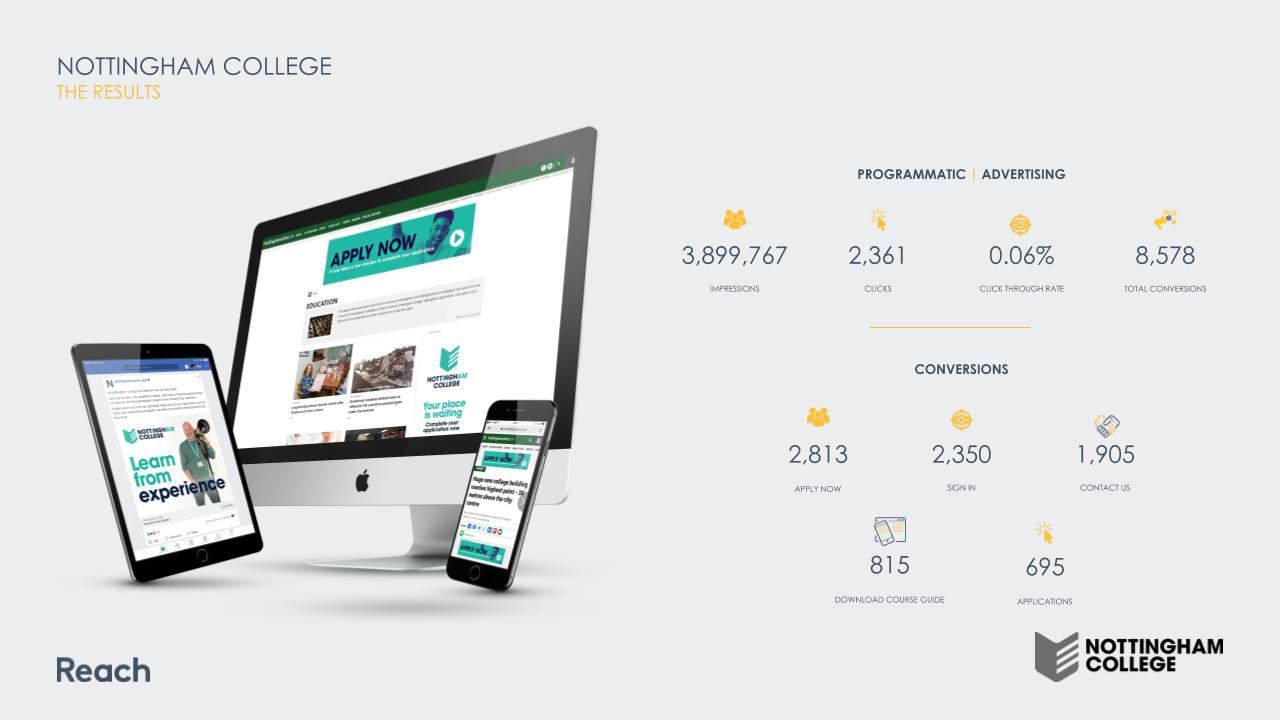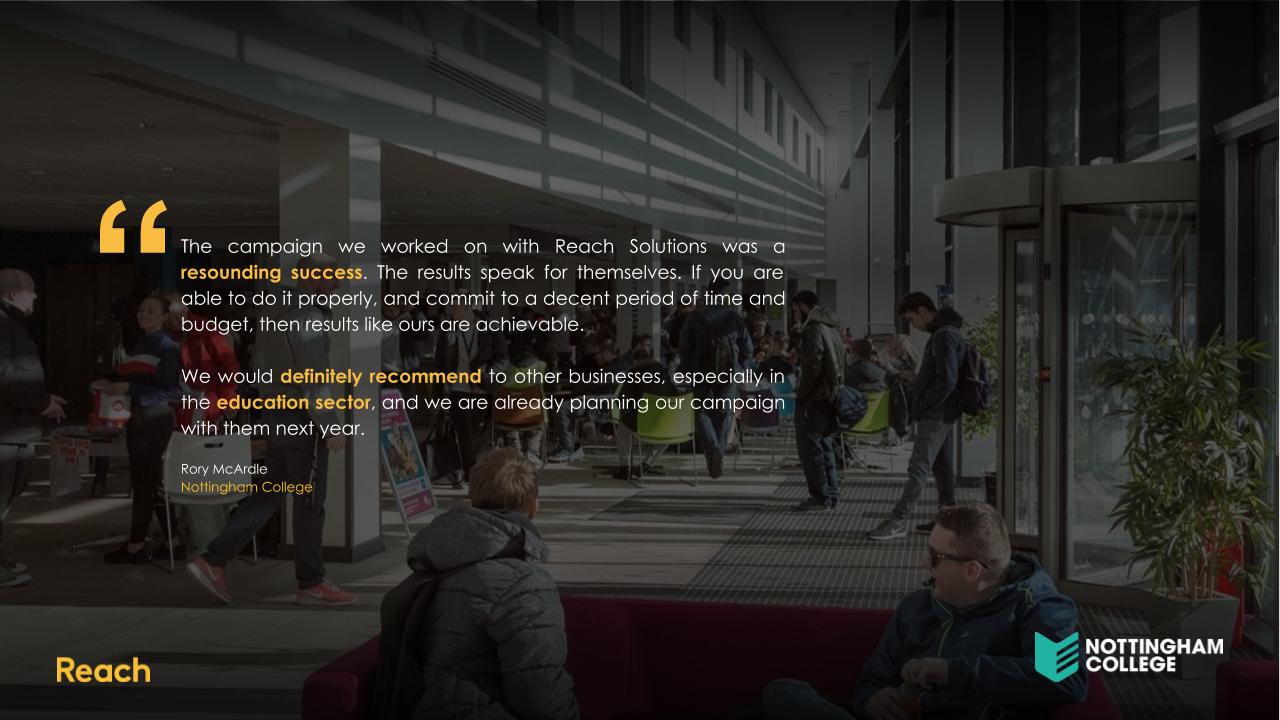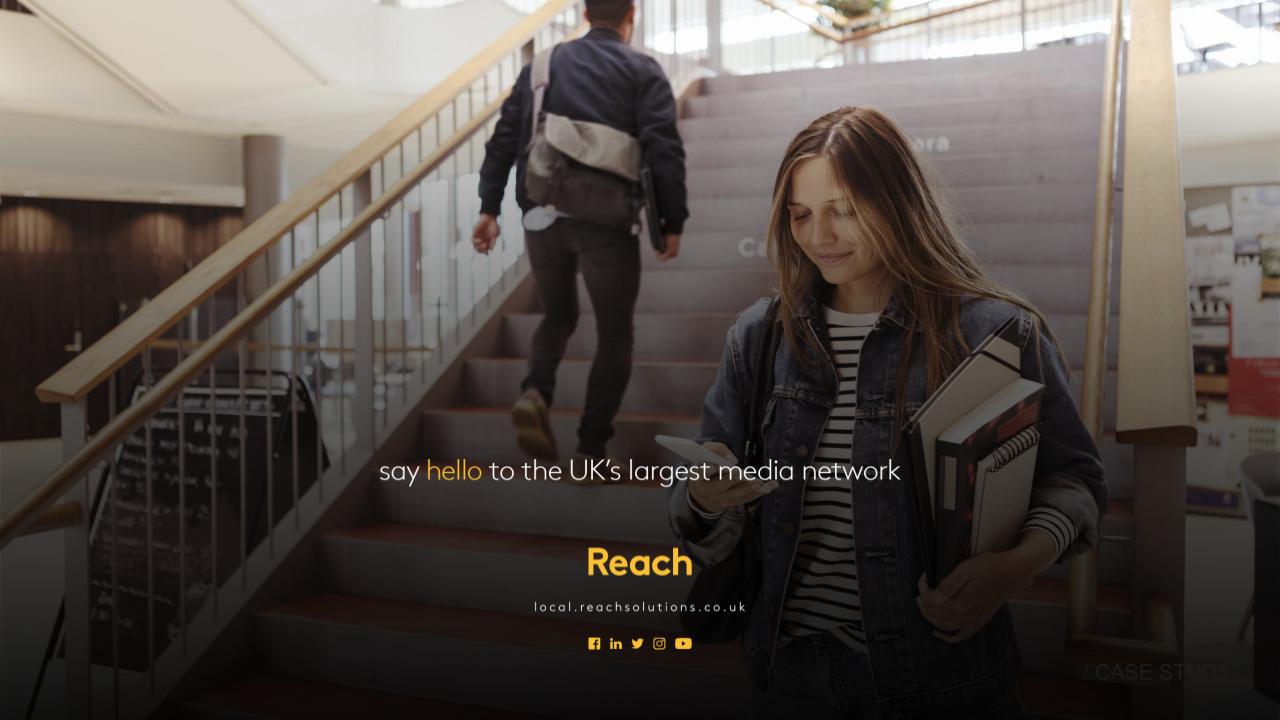 "The campaign we worked on with Reach Solutions was a resounding success. The results speak for themselves. If you are able to do it properly, and commit to a decent period of time and budget, then results like ours are achievable. We would definitely recommend to other businesses, especially in the education sector, and we are already planning our campaign with them next year."
Rory McArdle
Nottingham College
"It has been a pleasure working with Rory at Nottingham College over the last few months. The key to the success of this campaign was thorough planning and structured meetings. Working together to optimise the campaign and forming a strong relationship together enabled us to understand what was needed to achieve the end goal."
Adam Cooksley
Account Manager
Reach
Main Solutions Used