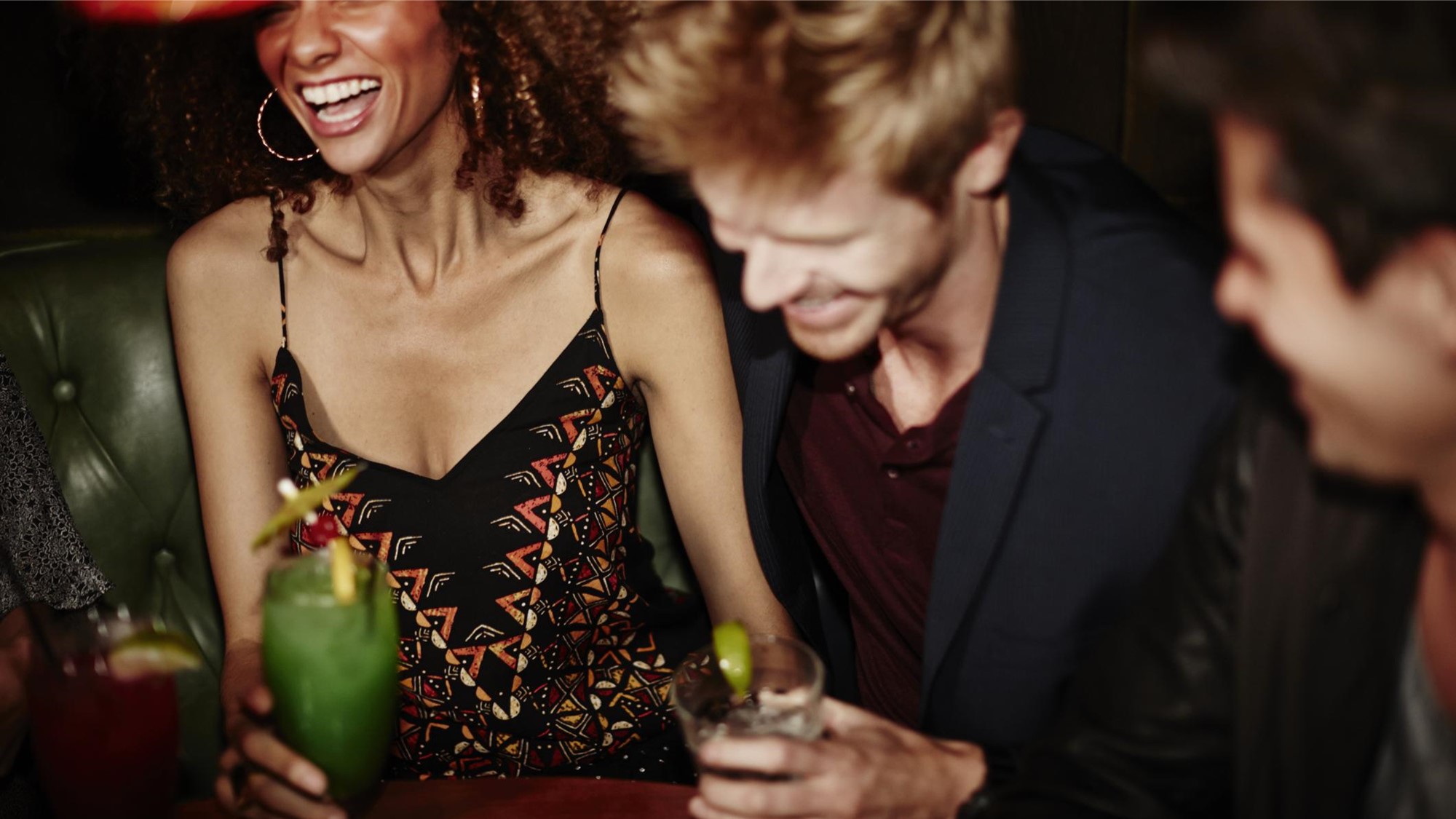 Neighbourhood Restaurants
The Brief
Reach and its regional newsbrands, Liverpool Echo and Manchester Evening News, recently partnered with Neighbourhood Restaurants to run a digital campaign to drive footfall and bookings to both of the Neighbourhood restaurants located in Liverpool and Manchester. Neighbourhood as a brand were already known for their nightlife and bar culture, and wanted to promote their new menu and dining options to an audience who were currently unaware of this offering.
Our Solution
In order to guarantee footfall and get readers from across the North West engaged with Neighbourhood Restaurants we suggested they run a Big Night Out campaign with both the Liverpool Echo and Manchester Evening News.
Our Reach
The Big Night Out gave readers the chance to purchase a discounted voucher to dine at Neighbourhood Restaurants. We ran an online advertorial promoting the voucher scheme and supported this with further Facebook activity in order to drive engagement and boost voucher sales.
Results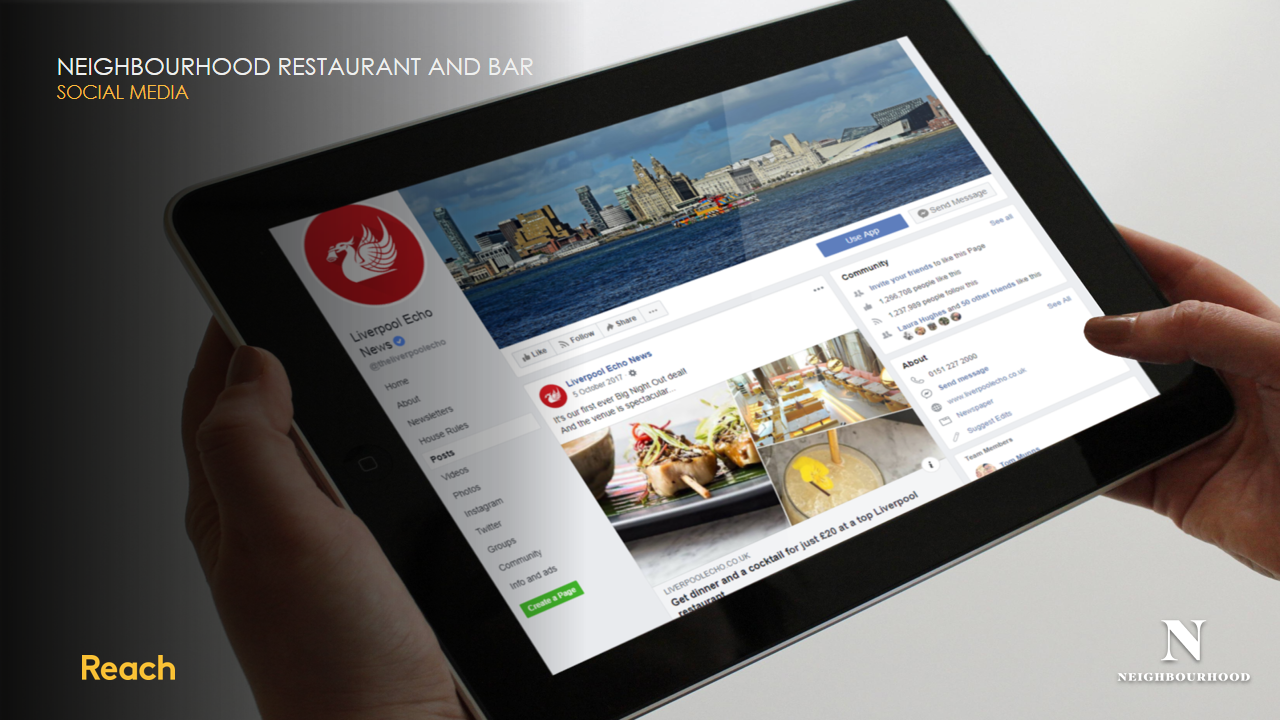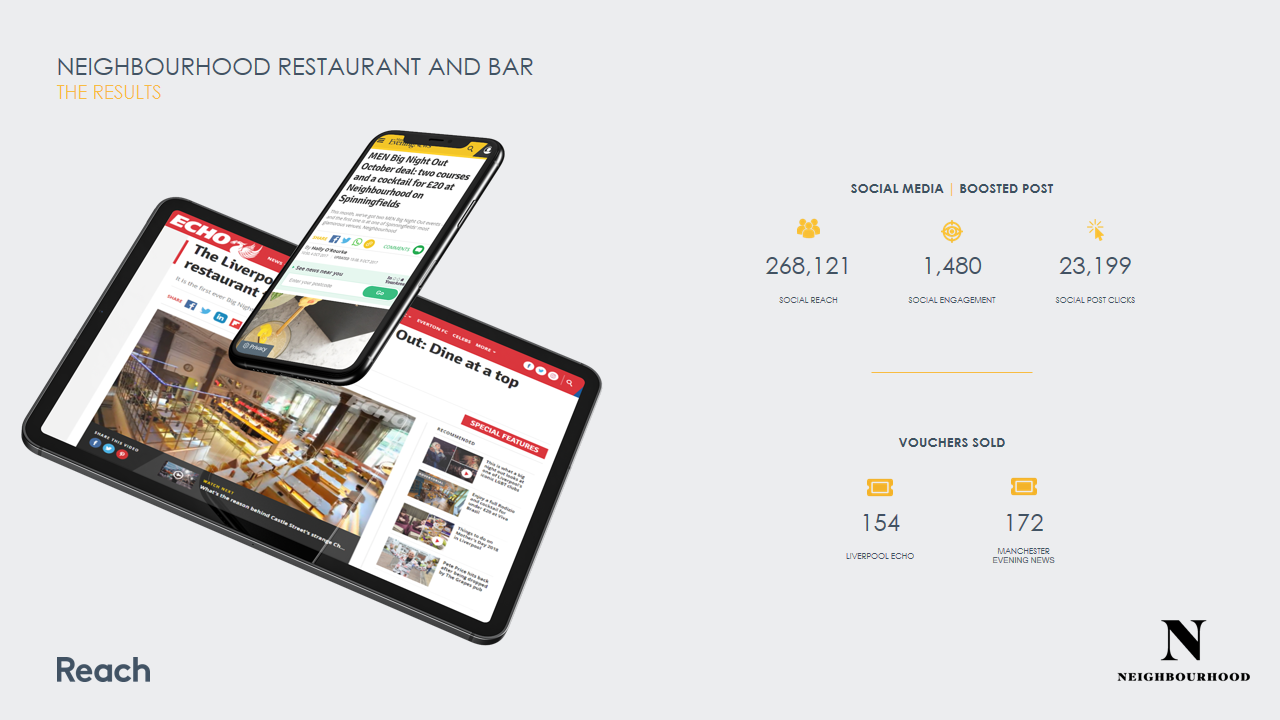 Main Solutions Used