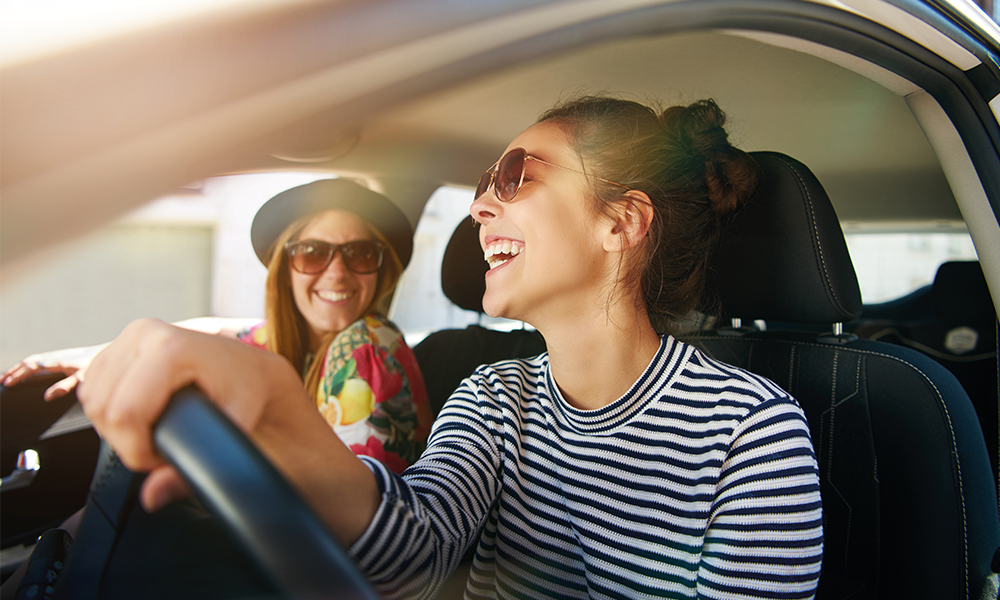 The Brief
CarCloud Community wished to promote its groundbreaking new platform for paperless car ownership. The client chose Reach Solutions over pure digital agencies as it recognised our national presence and expertise in a wide range of digital disciplines.
Our Solution
Our commercial, creative and editorial teams worked together to develop an integrated campaign for CarCloud Community that included Digital Display Advertising, Programmatic Advertising, Pay Per Click and Content Marketing.
Our Reach
The campaign achieved more than 3,000,000 impressions and 41,000 clicks during the first four weeks of a six month campaign.
Results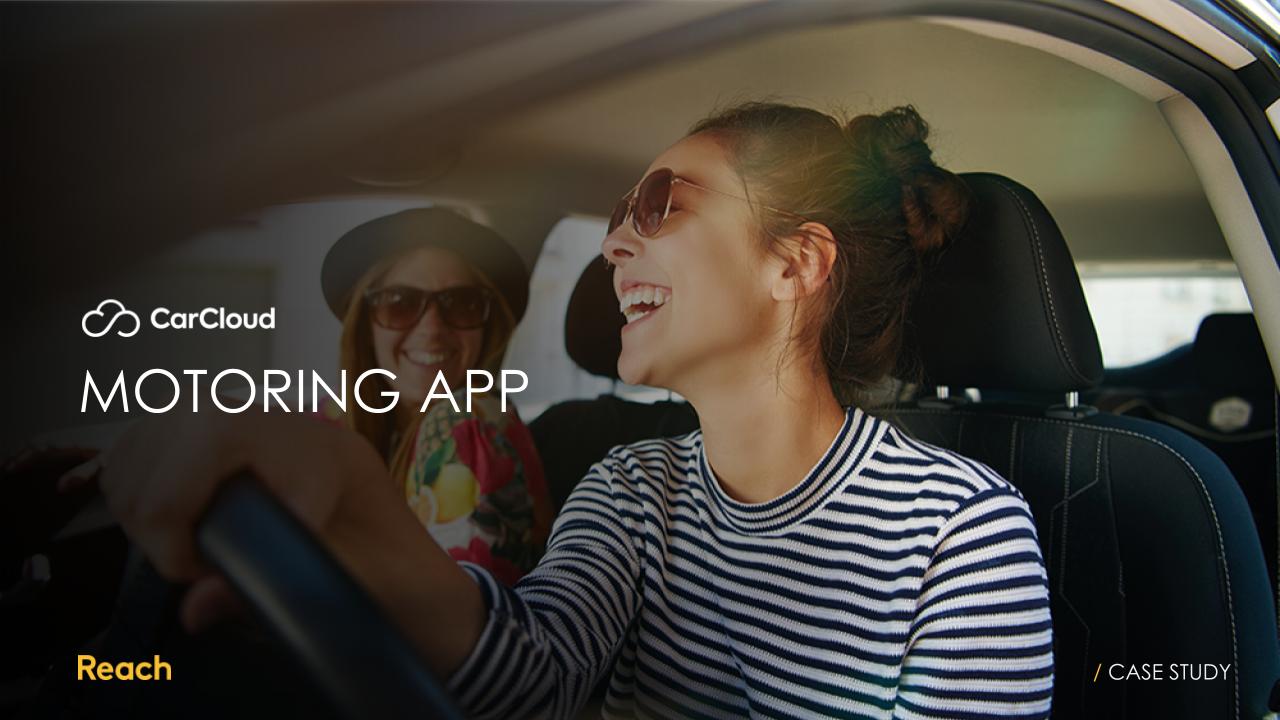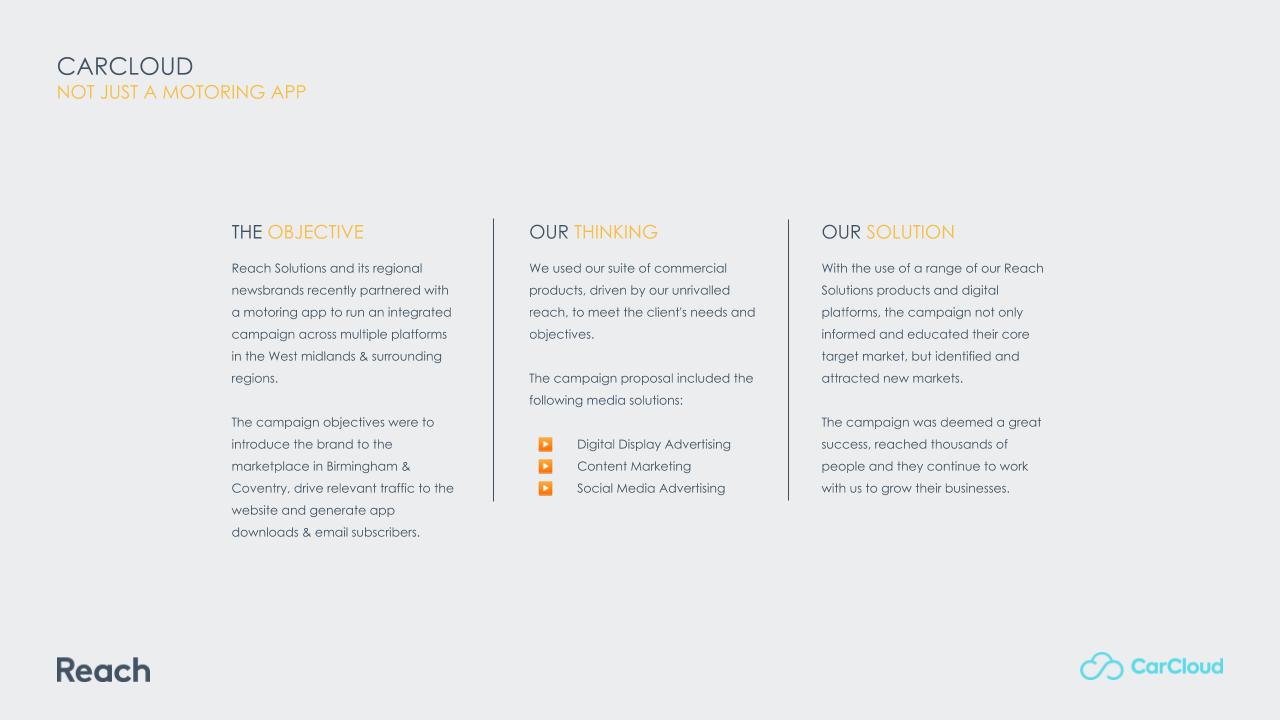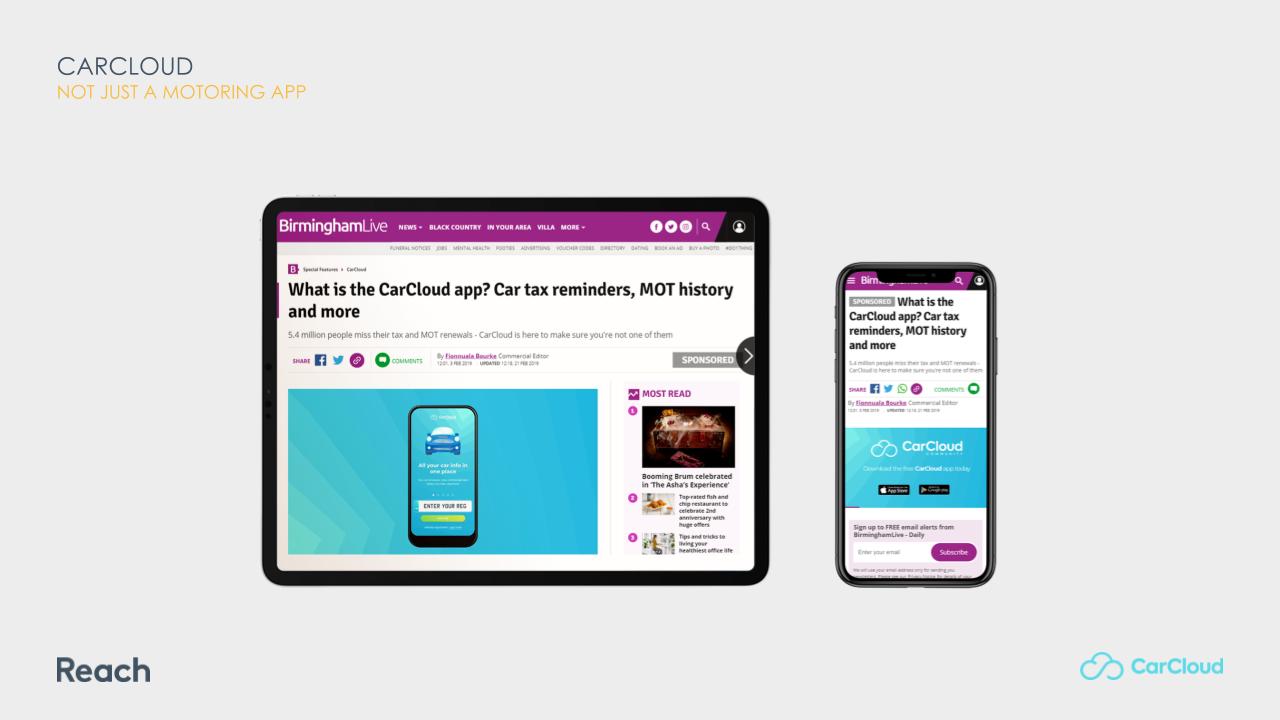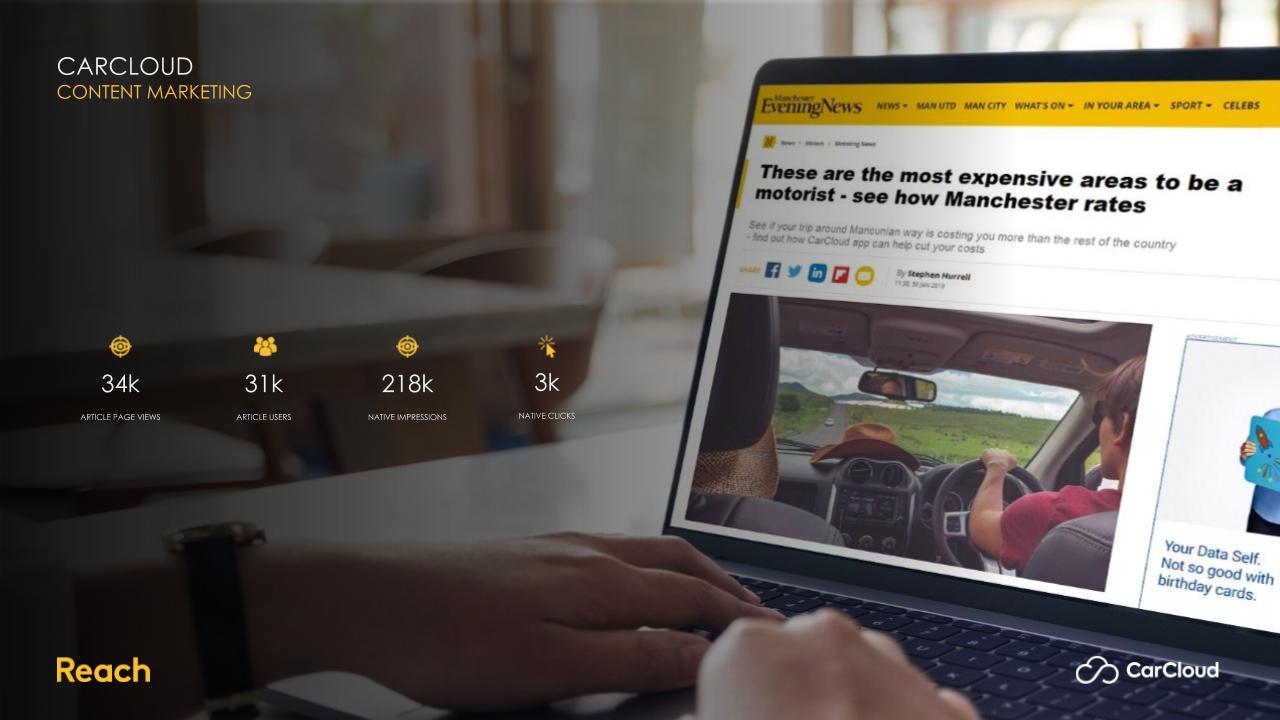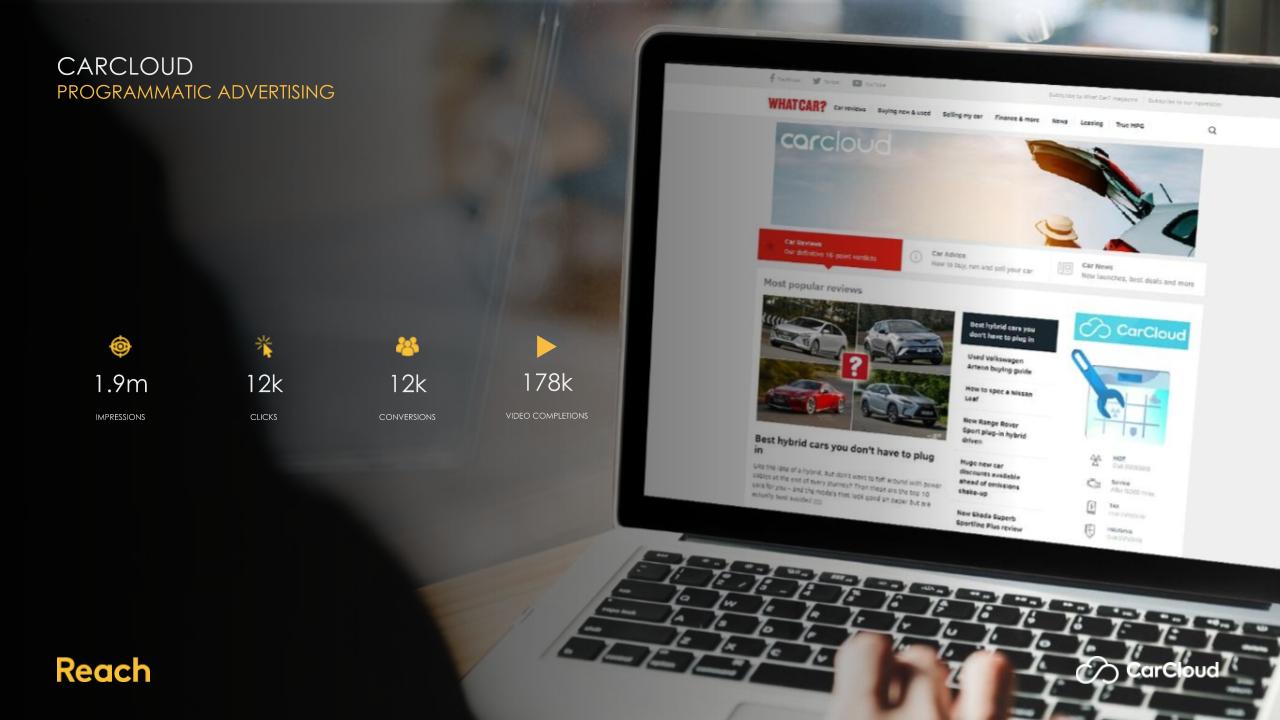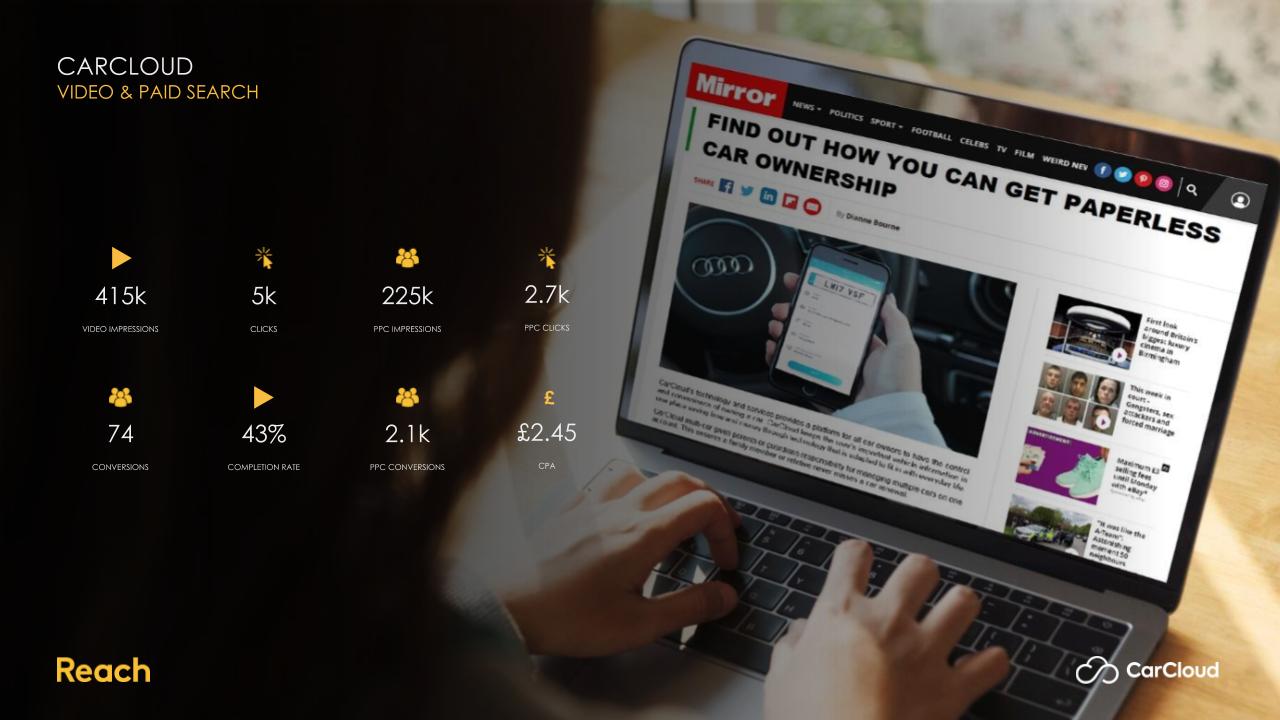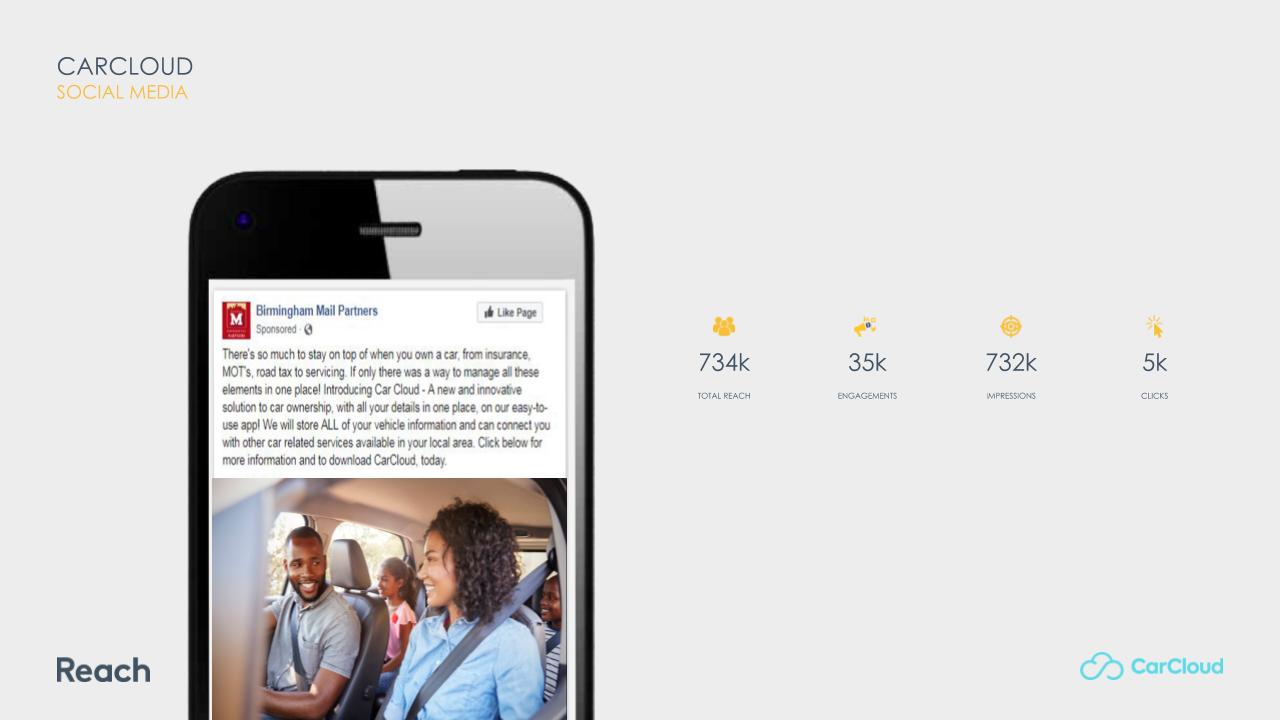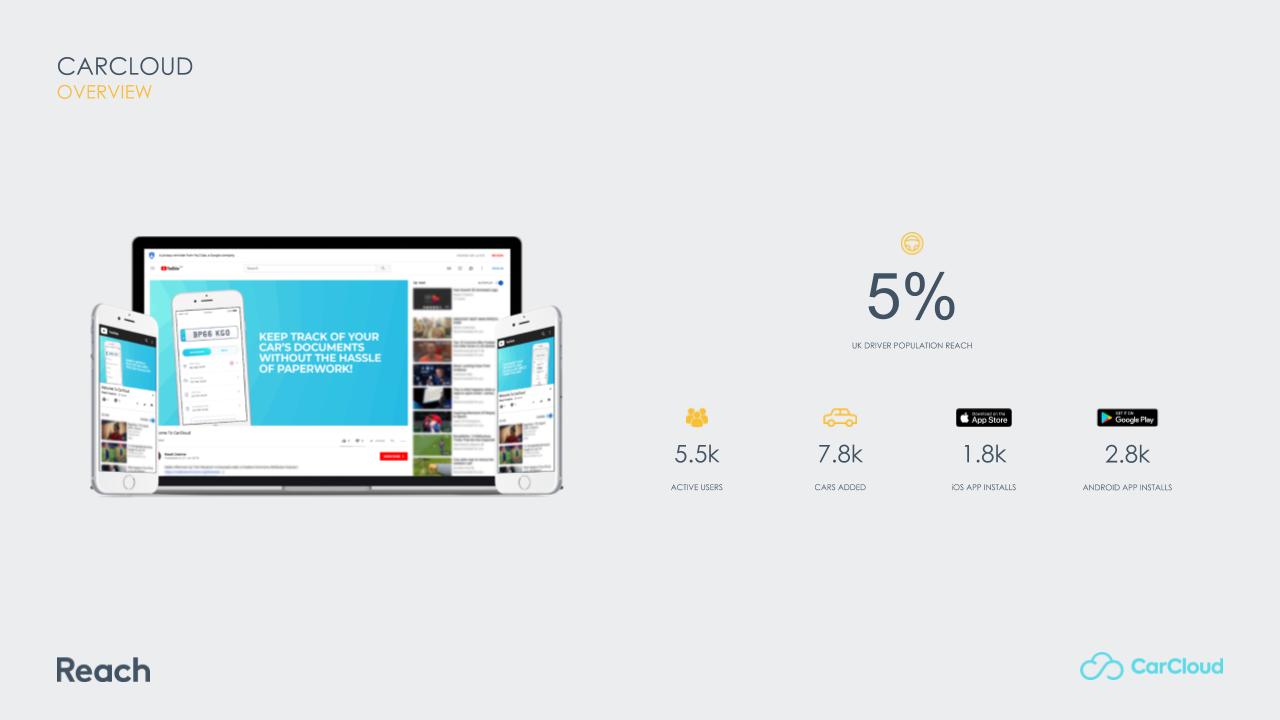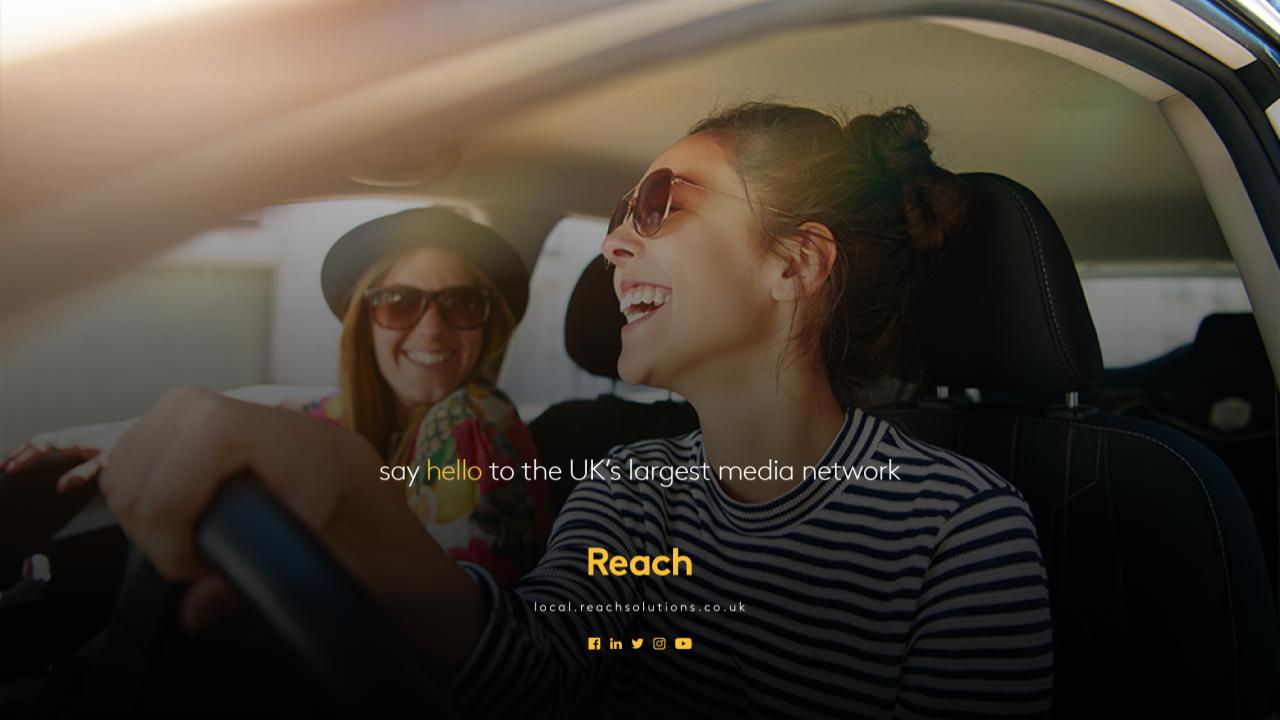 Paul Jewell, CEO & Founder, CarCloud Community, said: "What you usually find with digital agencies is that some are better than others at certain things. So for me it was about having all that in one place. Dealing with Reach Solutions was a perfect match."
Geoff Turral, Chief Operating Officer, CarCloud Community, said: "The reason Reach Solutions really works for us, and could work for many other companies, is the combination of having deep pockets of expertise across the digital mix, all over the country, and being able to co-ordinate those in a way that means the operational delivery matches the strategic promise."
Main Solutions Used