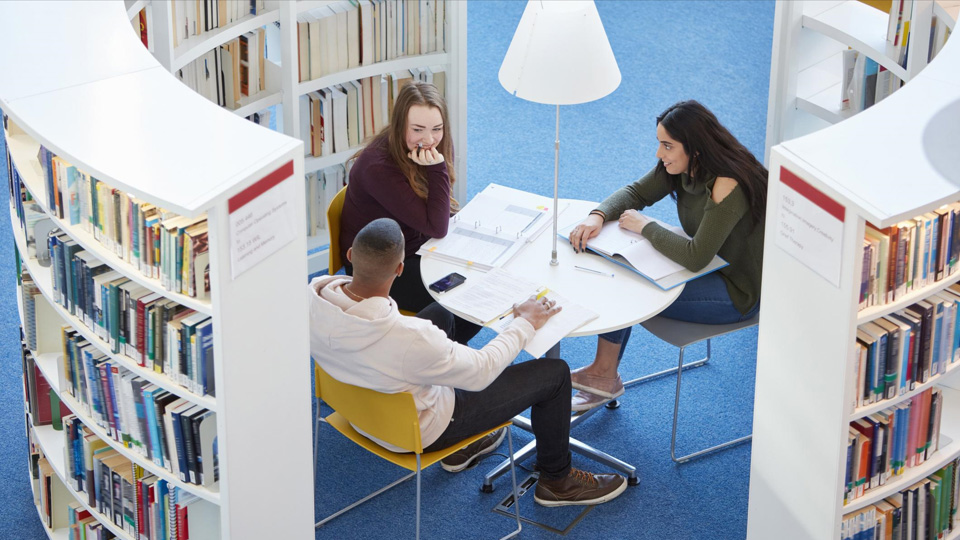 The Brief
Reach and its regional newsbrands partnered with Aberystwyth University to run an integrated campaign across multiple digital platforms in Wales. Aberystwyth University is not just any university, it's the best in the UK for teaching quality and student experience. The primary objective was to promote flexible learning options and encourage students to apply for courses as well as raise awareness of the university to prospective students.
Our Solution
We used our suite of commercial products, and team of digital experts driven by our unrivalled reach, to meet the university's needs and objectives. The digital campaign included content marketing, social media and optimised digital display. Using the university's key messages we ensured the brand was positioned to reach the right people with our expertly written online articles.
Our Reach
Using segmentation and affinity traits we were able to target the ads to those who were interested and relevant. The campaign performance was achieved by using a combination of creative placement, time, device and geographic targeting, as well as our contextual and audience targeting.
Results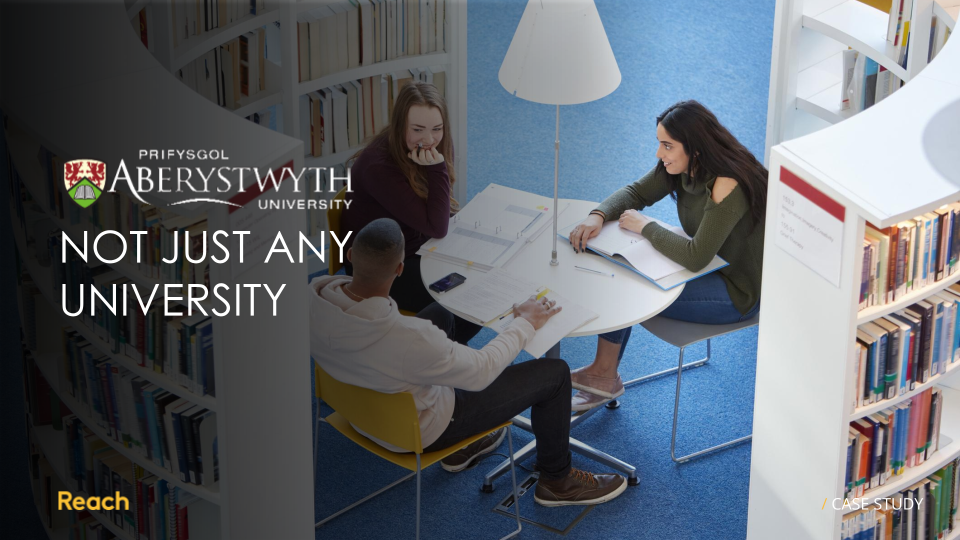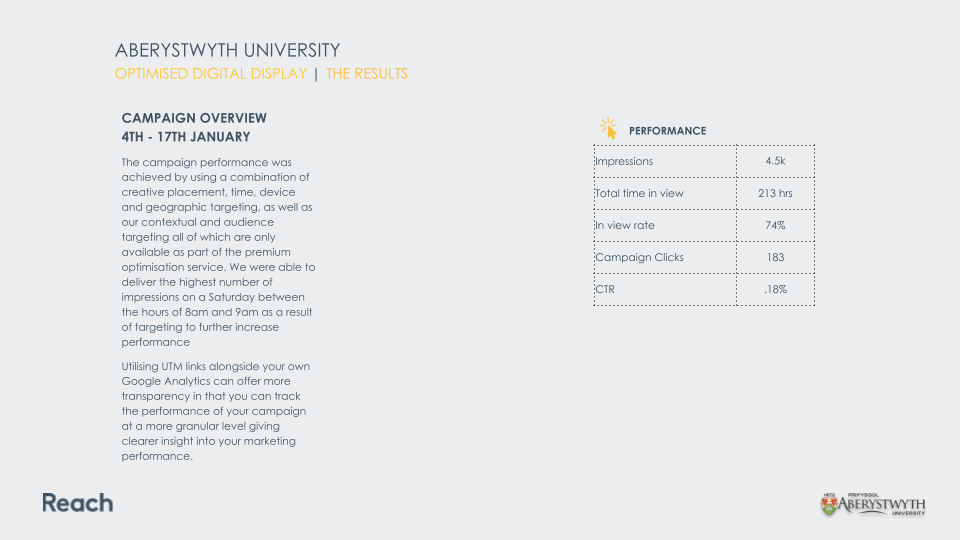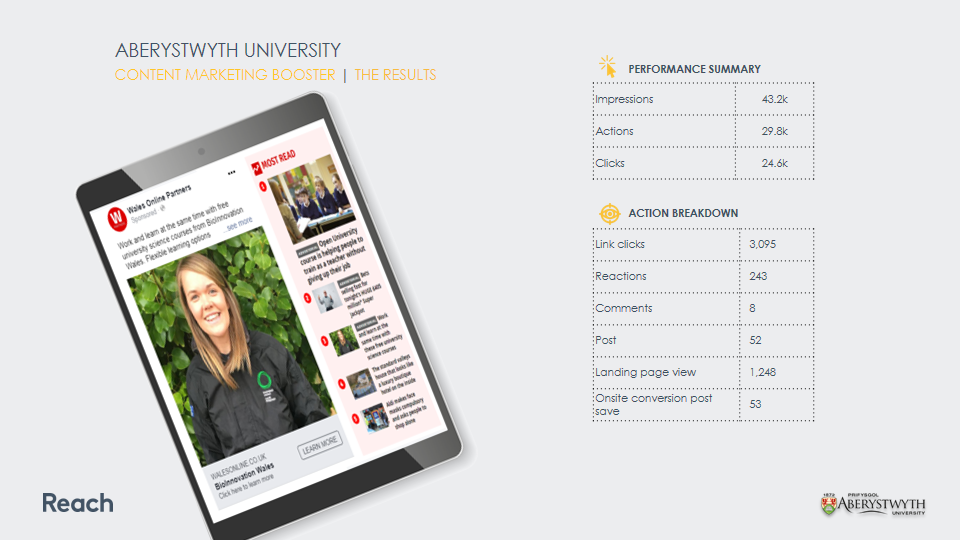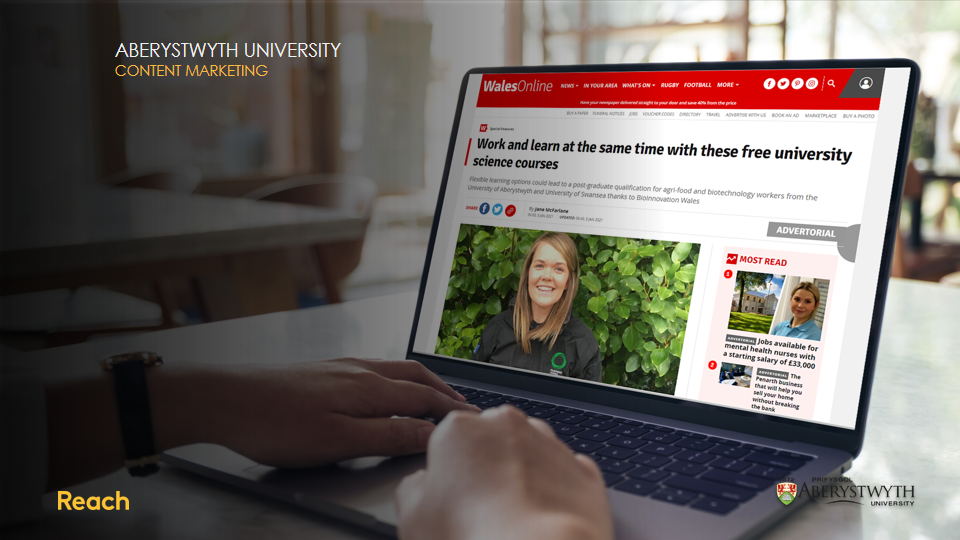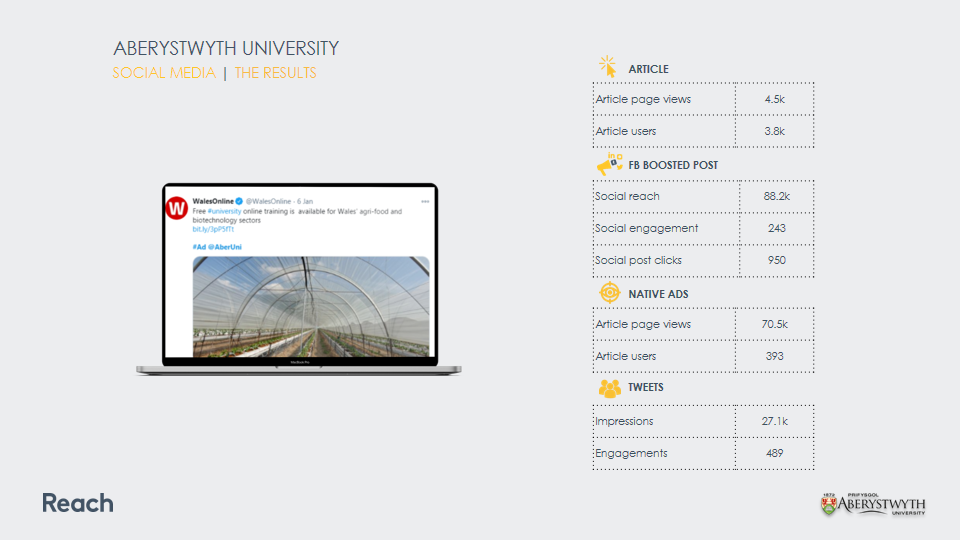 Main Solutions Used