Reach Talks Leicester
February 27 @ 7:30 am

-

9:30 am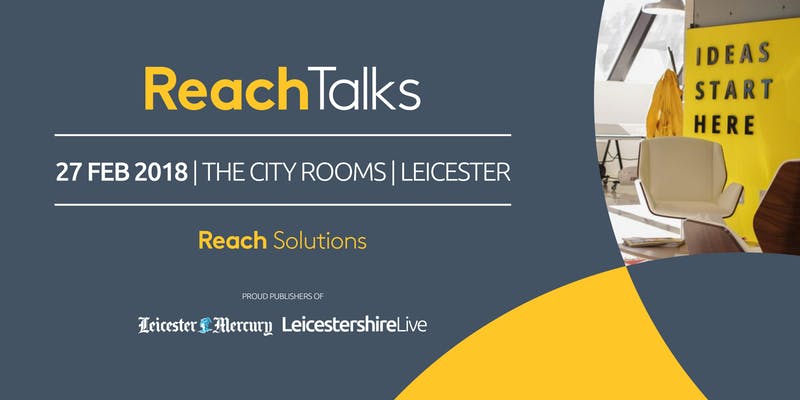 Reach Talks Leicester
Session One: 7:30am to 9.30am | Session Two: 12:30pm to 2:30pm
Are you looking to drive more customers to your business? Whether through phone call enquiries, visit to your store or purchasing online.  We want to help companies like yours to make sense of the commercial opportunities that exist online, to help you become more successful, to grow by generating more sales leads and ultimately more profit.
Does your business use online marketing, social media or Google to help generate leads for your business? Are Google rankings important to you? Whether the answers are yes or no, our event will give you the confidence, tips and tools you need to compete and to thrive.
If we were to ask you to rate your online performance out of 100, what would be your score? Do you know what areas would make a real difference to increasing your score, or the practical steps you should be taking to make a real difference?
We can help! As well as gleaming valuable insight during the event, all attendees can claim a FREE Online Health Check, giving you live insight into how your website, online ads and social media is performing, helping you take the first step to growing your business with a successful online marketing strategy. In just a few clicks it tells you everything you need to know about your whole online presence, including:
How well your website is optimised for mobile devices
How easy it is for your site to be found on Google and other search engines
Your presence on social media channels and business directories
How accurate and consistent your business information is across multiple platforms