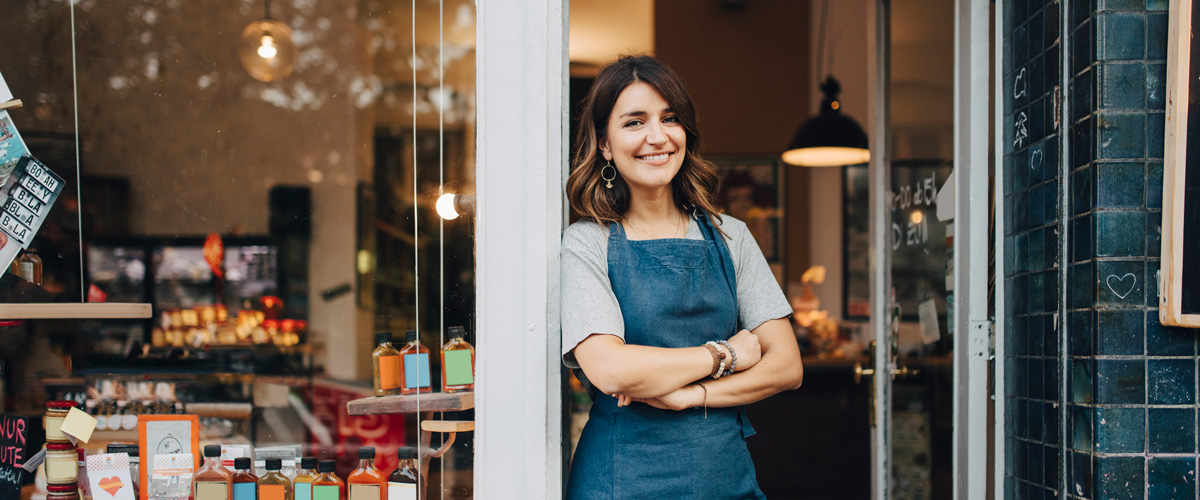 Business
Smaller retailers set to benefit as shops re-open
Majority of people plan to shop local following lockdown, research shows.
Audience research carried out by Reach has revealed that 69% of shoppers plan to visit smaller local stores when the UK retail sector re-opens.
This response, garnered from the 500 people we polled, is excellent news for smaller retailers who will soon be able to open their doors once more as lockdown restrictions are eased.
Not only are the majority of people 'happy' and 'relieved' that shops are reopening, but their planned spending remains encouragingly high. 83% tell us they're expecting to spend the same as they did prior to lockdown – and potentially even more.
"Two out of three people expect to shop in-store across different categories"
And whilst online retail is obviously important, in-store remains a key channel with two in three people planning to shop in person.
This suggests big opportunities for businesses across multiple categories – particularly DIY and clothing.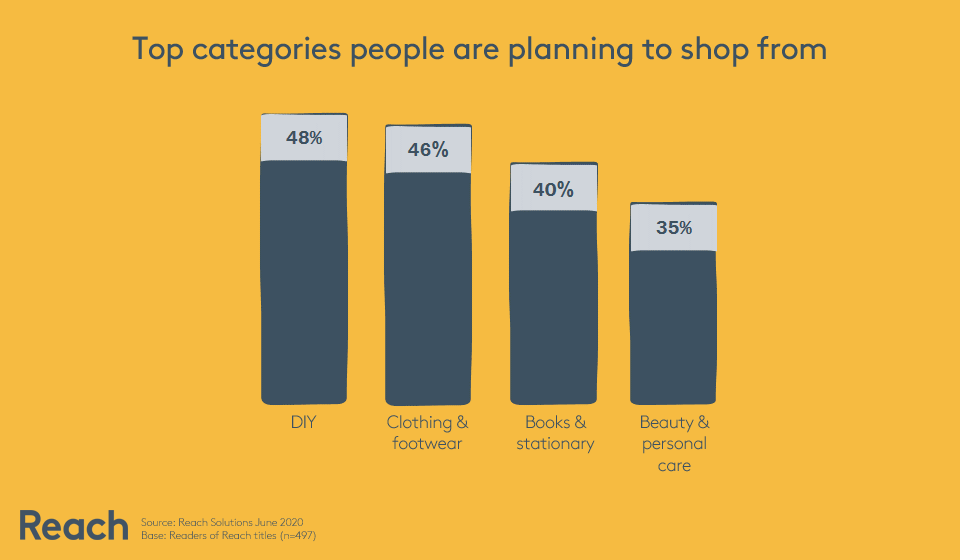 The research points to a positive outlook for retailers, but there are key implications to take away.
1. You need to differentiate
When you re-open, take the opportunity to distinguish your offering from your competitors. Standing out from the crowd is crucial, so consider ways to give people the service they're looking for post-lockdown.
2. You need to acclimate
Consider the new and emerging customer behaviours and become their top-of-mind choice. Our research shows that 68% of people are more likely to pay contactless, while 43% will now shop at different times of the day than before.
3. You need to communicate
Make sure you advertise the measures you're taking to keep customers safe. Consumers are keen to see the number of people allowed in-store limited, the installation of plastic screens, and the provision of hand sanitiser, amongst other safety precautions.
We are here to help
We are dedicated to helping businesses let their customers know that they're open for business and 'Covid-secure'.
Since the beginning of lockdown we have delivered close to £1m worth of advertising savings to more than 1,100 UK businesses – and we want to help retailers in any way we can.
We're providing a suite of powerful solutions that businesses can take advantage of right now, including a number of completely free benefits. This support package is boosted by a range of heavily-discounted commercial products including digital advertising, print advertising, social media advertising, and content marketing.
Our promise is to continue to support the UK's local businesses during these difficult times and keep the backbone of the British economy going.
To benefit, simply get in touch.
Source: Reach Solutions June 2020 | Base: Readers of Reach titles (n=497)