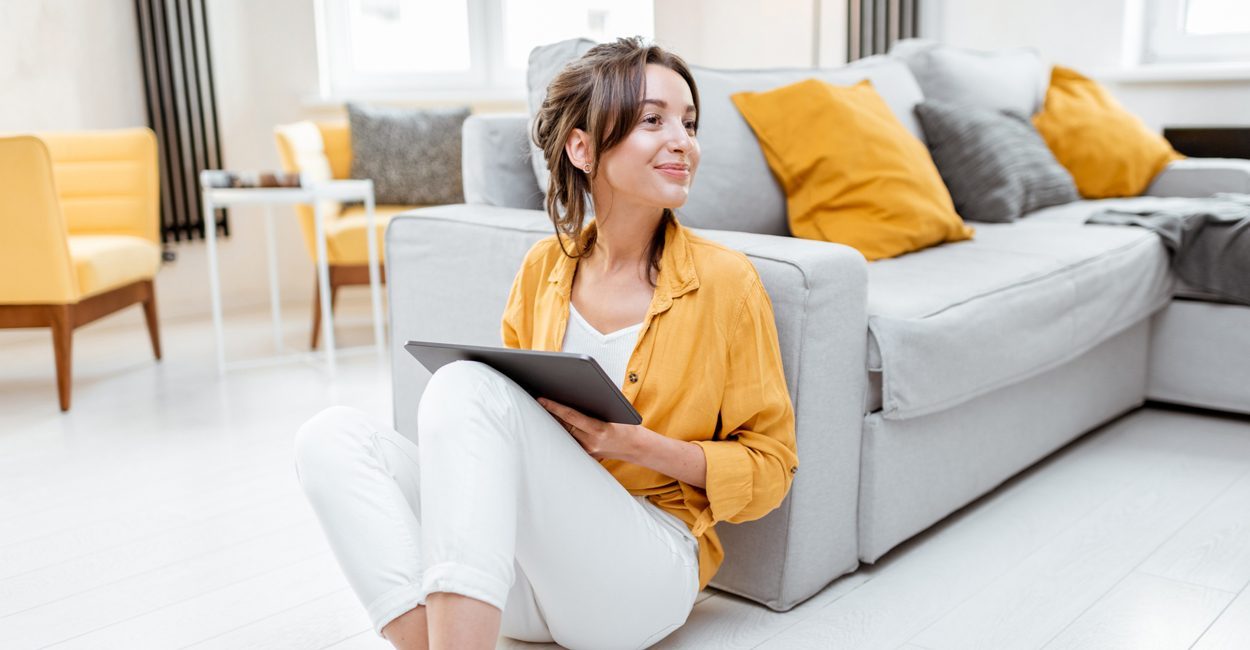 Business
"communicating with customers has never been more important"
It's vital that you let people know that you're open for business, or about to re-open.
Audience research carried out by Reach has confirmed that businesses must continue to communicate with their customers.
We spoke to more than 500 of our readers across a variety of Reach titles and 75% of them said that they wanted businesses to reassure them that they're still open and providing a good service.
The results prompted us to extend our #therewithyou campaign until the end of June. This initiative provides businesses with a suite of free and discounted solutions they can use to promote their products and services during the current crisis.
"39% of our readers have ordered from a business
for the very first time during lockdown"
Our readers also tell us that they're trying new businesses, with 39% ordering from a business for the very first time during lockdown.
The research also shined a light on readers' habits during lockdown, including the activities they're now doing more of.
Perhaps unsurprisingly, spring cleaning and home improving is high on people's agendas right now. Time spent online shopping has also increased, with food and drink plus items for the home and garden being ordered the most during lockdown.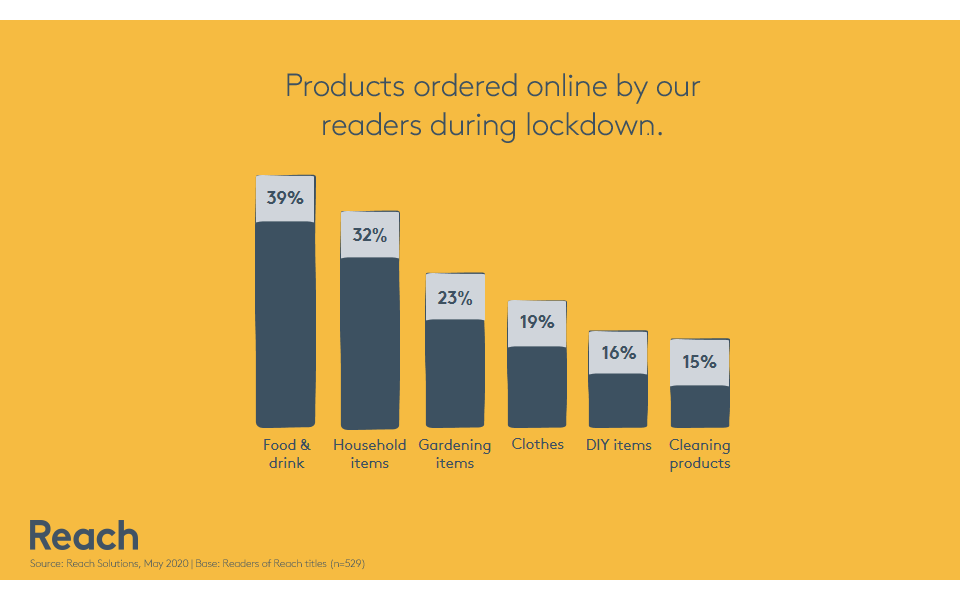 Nick Copson, commercial marketing director for Reach's regional titles, says the results are good news for many retailers and service providers. "There is clearly a huge opportunity for brands across a number of consumer categories, including food and drink businesses, garden centres, DIY shops and legal services.
"What's more, consumers are actively trying new brands. This means the businesses that 'go dark' during these times are at risk of losing share to their competitors.
"Above all, the results show that communicating with customers has never been more important.

"Yet we recognise that many businesses will not be in a position to spend money on marketing right now, which is why our #therewithyou initiative features a number of completely free marketing solutions they can take advantage of."

We are #therewithyou – now, when you need us most
During these difficult times we want to help our local business communities face their challenges in any way we can.
This is why we launched our #therewithyou campaign in March, and recently extended it through June. This initiative provides businesses with products and services designed to combat the challenges they're currently facing, including the following FREE benefits:
FREE website landing page to capture leads
An website landing page is a page that has been specifically designed to drive sales by matching your visitors' search intent, showcasing the benefits of a product, and prompting conversion with a clear call to action.
FREE online marketing health check to rate your web profile
Our no-obligation online marketing health check gives you quick and easy access to a detailed report about your business's online profile including website compatibility, social media presence, and search ranking.
FREE creative services to design your next ad campaign
Why not take advantage of the complimentary creative service? Our creative team comprises expert designers, copywriters and digital developers who will create a new campaign for your business, free of charge.
FREE business support webinars to provide expert guidance
We're running a series of webinars for our clients, providing vital insight on how our audiences are engaging with our brands in order to provide a guide on what solutions will best deliver against your objectives.

All incentives are available until 30 June 2020. To take advantage, simply fill in your details below and one of our friendly commercial colleagues will be in touch.
View all available offers




Source: Reach Solutions, May 2020 | Base: Readers of Reach titles (n=529)