This year's Budget was a good one for small and medium-sized businesses.
Even if the benefits were chiefly introduced to ease the impact of the coronavirus outbreak, chancellor Rishi Sunak announced a number of measures to help SMEs.
These included a year-long business rate holiday for eligable retail, leisure and hospitality businesses.
This £1bn tax cut will save each business up the £25,000, and comes on top of a £3,000 cash grant to those businesses eligible for small business rates relief.
The Government also pledged to meet the cost of providing statutory sick pay for up to 14 days for workers in firms with fewer than 250 employees.
This move that will benefit up to two million businesses, and encourage bosses to propose periods of self-isolation to affected staff.
The Chancellor said that coronavirus is likely to have a "significant impact" on the UK economy, but it would be "temporary disruption". However, he warned that the economy would be impacted "through a reduction in consumer spending".
So regardless of the measures outlined in the Budget, it's crucial that businesses do what they can to inspire customer confidence and encourage spending.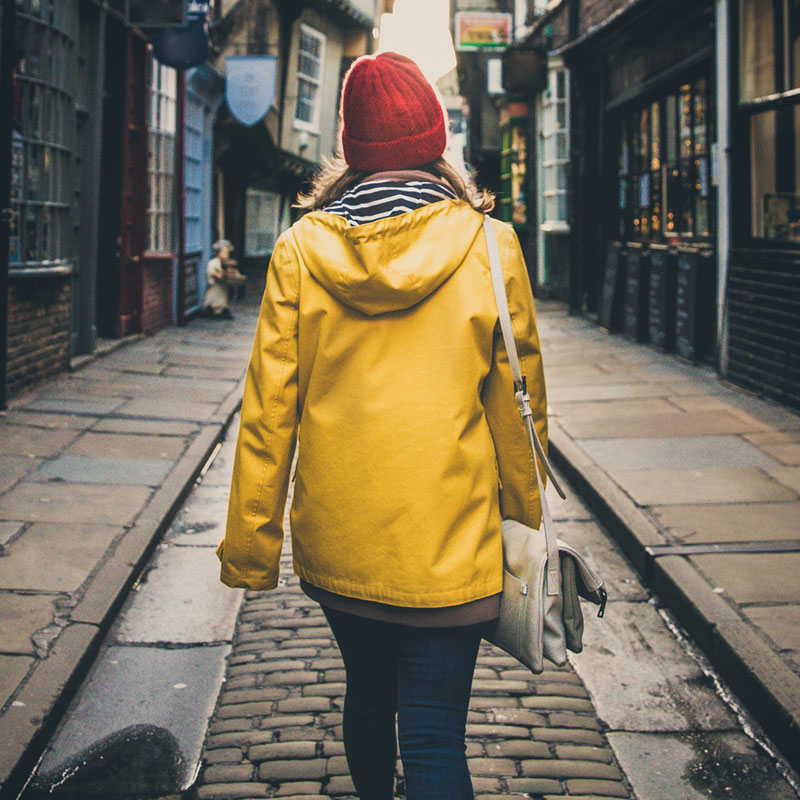 With this in mind, here are 7 tips SMEs can use to build on the Budget.
1. Put the customer at the heart of everything you do
You don't need us to tell you that 'customer is king' do you? Forget the old mantras – just make sure your customers receive the best possible service when they engage with your business, whether that's in-person or online. It's often the small touches that set smaller businesses apart from the big names, so try and make the customer experience as memorable, as personal and as easy as possible.
2. Advertise, advertise, advertise
Well we would advise this wouldn't we, being a business that sells advertising. But there's no swerving it – advertising is essential. Whatever's happening with the economy, do not be tempted to cut back on advertising. It creates awareness, adds credibility to your message and basically amplifies everything else you're doing. Without advertising you might as well bellow about your business in an empty coal shed.
3. But know when to advertise
To maximise the effectiveness of your advertising, you need to know when people are most likely to be searching for the products and services you offer. Most businesses know all about their 'busy' periods and key dates, but search data may throw up fascinating insight that dictates when you should be advertising. Did you know, for instance, that searches for pet neutering peak during August? No, neither did we – but we do since we fell down the wonderful rabbit hole that is Google Trends.
4. And how to advertise your business
These days there are so many advertising channels available that it can tricky knowing which will work best for you. If you want to shift online stock then pay per click is perhaps best. If you're looking to only target people in the areas you serve, then a location-targeted solution may work for you. Most probably, a campaign embracing multiple channels will deliver the best results, but it all depends on your business and your objectives.
5. Boost your business using social media
Social media platforms like Facebook and Twitter allow you to reach a large, highly-engaged audience on a very personal level. Best of all, it's possible to become an influencer in your field and build up followers by spending nothing more than time. Get your social activity right and you'll attract a core audience who'll support you, promote you, and vouch for you.
6. Make the most of your web presence
With spring on the doorstep, now is the perfect time to give your website a clean and polish. You should also take the opportunity to review your whole online presence and ask yourself: Is your website optimised for mobile devices? Are you on major social media platforms and directories? Is the information accurate and consistent? Are you easy to find on Google and other search endings? There are a number of online tools that will diagnose problems, including our own free online marketing health check.
7. Seek guidance to achieve your goals
The digital marketing landscape can be tricky to navigate, so if you're unsure how to proceed you should look for advice. Most marketing partners will have experienced consultants who'll sit down with you and get to know your business and your customers. They'll look to understand your objectives and challenges, and work closely with you to devise a marketing plan that will meet your specific business development aims.
Need a helping hand?
If you're looking to launch an advertising campaign or boost your social media presence, we can help. If you want to develop a new website, or boost the search ranking of your existing site, we can help. Our experts will provide transparent and honest guidance on how to get the very best from our suite of commercial products.
We work with local businesses like yours every day and we can help devise you an effective integrated advertising campaign embracing print, digital and social. Click below to contact us today, or open up a live chat.